1 election thing: Joe Biden is running — most days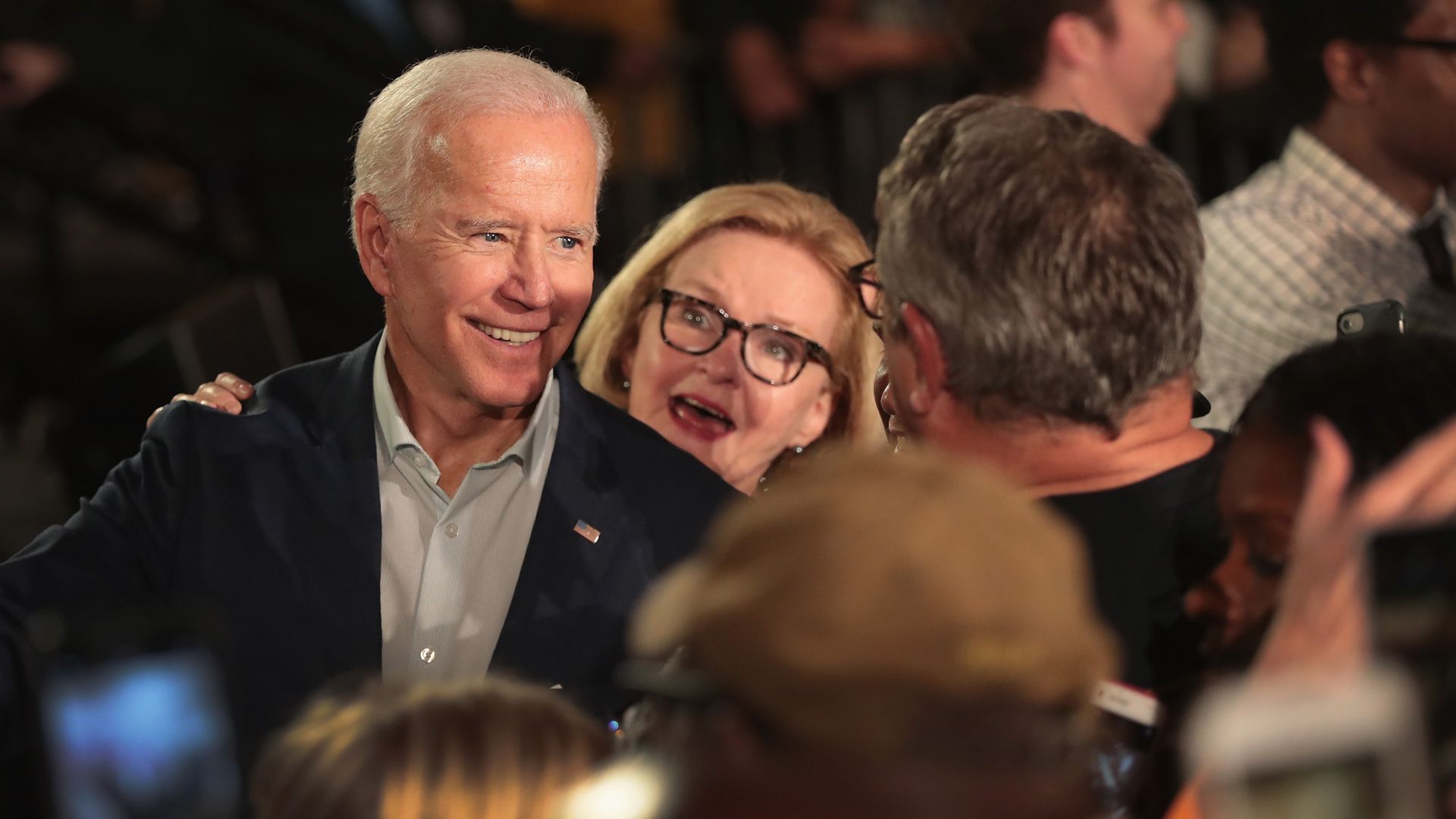 Joe Biden has told some top Democrats he's definitely running for president, and even threw out Jan. 15 as a target announcement date.
"If I'm walking, I'm running," he has told friends winkingly.
What they're saying: His youngest brother, Frank Biden, thinks the former vice president is in. Ditto for some advisers. Several Democrats, including Michael Bloomberg and Terry McAuliffe, are watching him as their most formidable potential competitor.
Biden is "closer than he ever was in 2016" and "serious in his discussions with potential supporters," one confidant tells me.
Yes, but: Jan. 15 will come and go with no Joe-mentum — I'm told no chance of an announcement by then. No staff has signed up for a campaign, or been given a commitment of a job.
We're told authoritatively that Biden hasn't decided. So who knows where his head winds up. But we sure know where his heart is.
Go deeper: Our tracker for the 2020 elections
Go deeper