Hawaii Rep. Tulsi Gabbard is running for president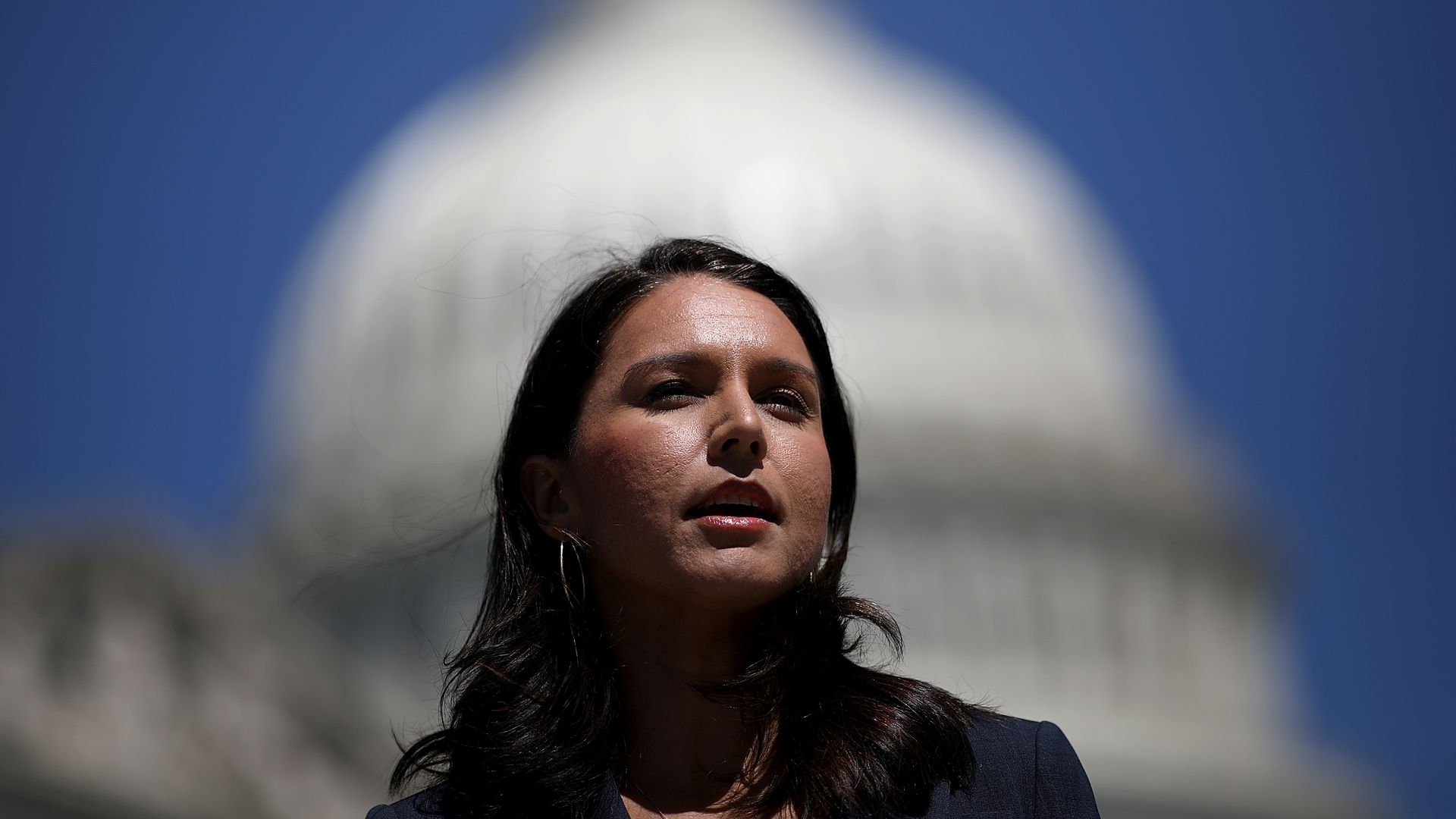 Hawaii Democratic Rep. Tulsi Gabbard is running for president, she told CNN's Van Jones in an interview to air Saturday.
The big picture: Gabbard, one of the first female combat veterans in Congress, joins a crowded field of potential candidates. She plans to make a formal announcement "within the next week."
Catch up quick: Gabbard is a progressive Democrat who served as vice-chairwoman of the Democratic National Committee, before resigning to support Sen. Bernie Sanders in the 2016 primaries.
Gabbard was first elected to the House in 2012, when she became the first American Samoan and Hindu lawmaker in Congress.
Steve Bannon, former chief strategist to President Donald Trump, was fond of Gabbard and set up a meeting between Trump and the Hawaii congresswoman during the 2016 transition. In a statement at the time, Gabbard said she would "never allow partisanship to undermine our national security when the lives of countless people lay in the balance."
She called out now-President Trump after his statements over continuing support of Saudi Arabia in the wake of the murder of Jamal Khashoggi, tweeting that "being Saudi Arabia's b*tch is not 'America First.'"
Gabbard herself has come under fire for meeting with Syrian dictator Bashar al-Assad in 2017. She has vehemently argued against U.S.-led regime change and "staked out anti-interventionist foreign policy positions in Congress," per CNN.
Republican National Committee Spokesman Michael Ahrens said in a statement: "Tulsi Gabbard has an even bigger problem than her lack of experience – it's that she has no base of support. Liberals think she's too conservative, conservatives think she's too liberal, and just about everyone thinks her coziness with Bashar al-Assad is disturbing."
Go deeper