Shutdown, Day 21: "Payday without pay"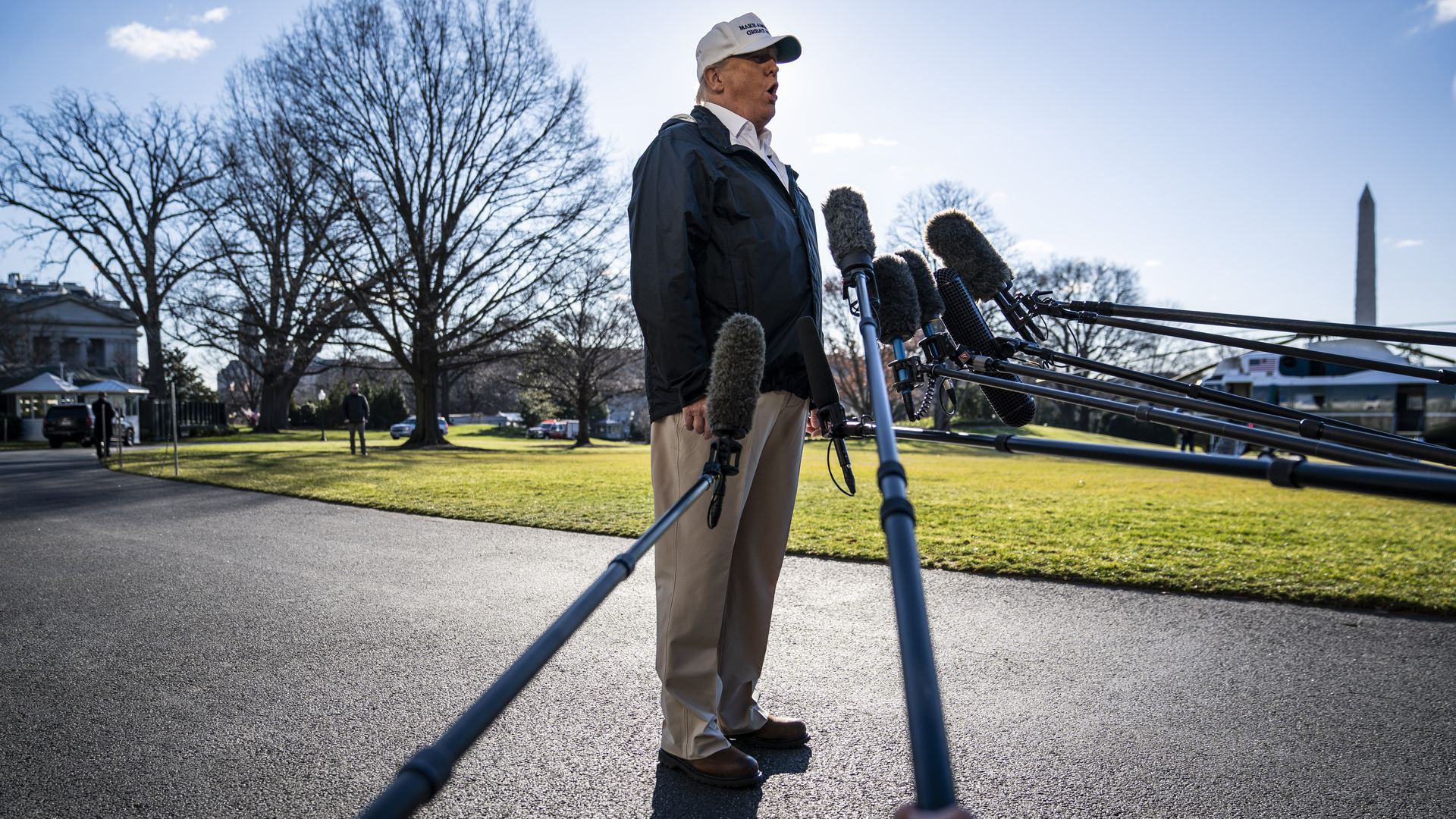 Another ominous clue that the shutdown could be prolonged: President Trump tweeted yesterday, "I am respectfully cancelling my very important trip to Davos." He had been scheduled to leave Jan. 21 — 10 days from now.
The big picture: The shutdown sets a new record today, matching the longest stoppage yet: a 21-day closure that ended Jan. 6, 1996, under President Bill Clinton. Tomorrow sets a new record for longest shutdown.
800,000 federal workers won't receive paychecks due today.(AP)
Shutdown fallout:
"White House officials [are considering] diverting emergency aid from storm- and fire-ravaged Puerto Rico, Florida, Texas and California to build a border barrier, perhaps under an emergency declaration," per the N.Y. Times.
Cleanups at Superfund sites are suspended around the nation, "deepening the mistrust and resentment of surrounding residents who feel people in power long ago abandoned them." (AP)
"With more

federal security screeners

refusing to work without pay

, Miami International Airport plans to cut off access to one of its terminals over the weekend ... to send TSA workers to busier checkpoints." (Miami Herald)
What's closed, per AP: "Nine of the 15 Cabinet-level departments have not been funded, including Agriculture, Homeland Security, State, Transportation, Interior and Justice. Some iconic National Park facilities are shuttered as are the Smithsonian museums and the National Zoo in Washington. Nearly everyone at NASA is being told to stay home, as are most at the Internal Revenue Service, ... though the administration says tax refunds will be issued during the shutdown."
Who's working but not getting paid: "Some 420,000 federal employees ... are working without pay, including the FBI, TSA and other federal law enforcement officers. Some staff at the State and Homeland Security departments are also working without compensation. The Senate has approved a bill to provide back pay to federal workers. The House must vote on it. Trump said this week that federal workers will 'get their money.'"
Go deeper