Outerwear giant Columbia wades into politics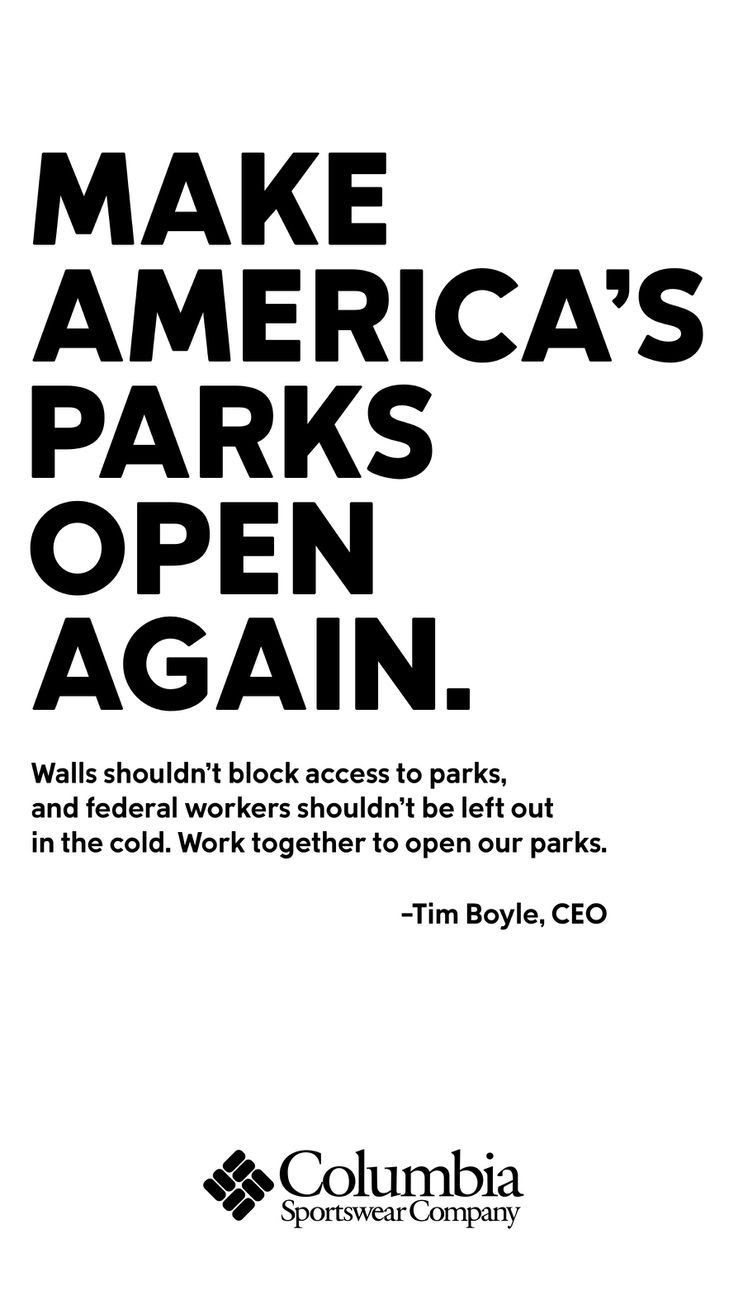 Columbia sportswear is wading into politics with this full-page ad in The Washington Post.
Columbia president and CEO Tim Boyle, who has been with the company since 1971, told me in an exclusive interview from HQ in Portland, Oregon, that "We rely on the beauty of America, the West, the outdoors to market our products. ... When that's under stress, we feel like we have to challenge that."
"This is a time when the country is incredibly vulnerable. If you were an enemy of the United States, this is a time you'd want to attack us."
"No party hates the outdoors except maybe the Donner Party."
Go deeper