Pence to Democrats: No wall, no deal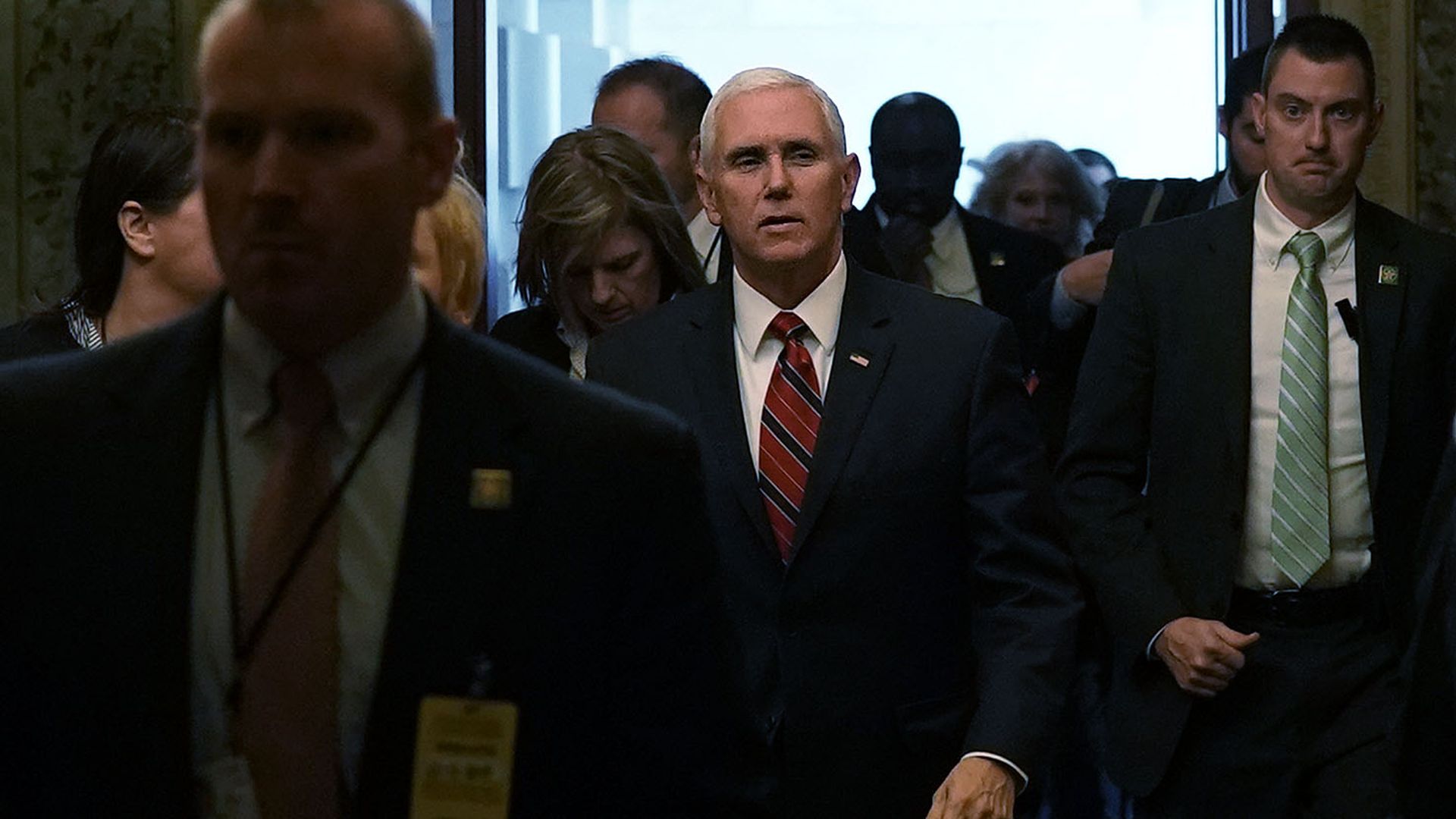 In a briefing with Capitol Hill reporters Thursday afternoon, Vice President Mike Pence made it clear that the Trump administration won't give in on wall funding, but said that Trump "has made no decision" as to whether he'll declare a national emergency. He also suggested that the administration does not want to trade DACA protections for wall funding.
"It's time for the Democrats to start negotiating ... if there's no wall, there's no deal."
Between the lines: This doesn't leave much room for negotiation, as protecting Dreamers is Democrats' most urgent immigration priority. Instead, Pence's comments reinforced that the administration's strategy is to say Democrats aren't negotiating, placing blame for the prolonged shutdown with them.
Go deeper