Traditional automakers are trying to gain ground on Tesla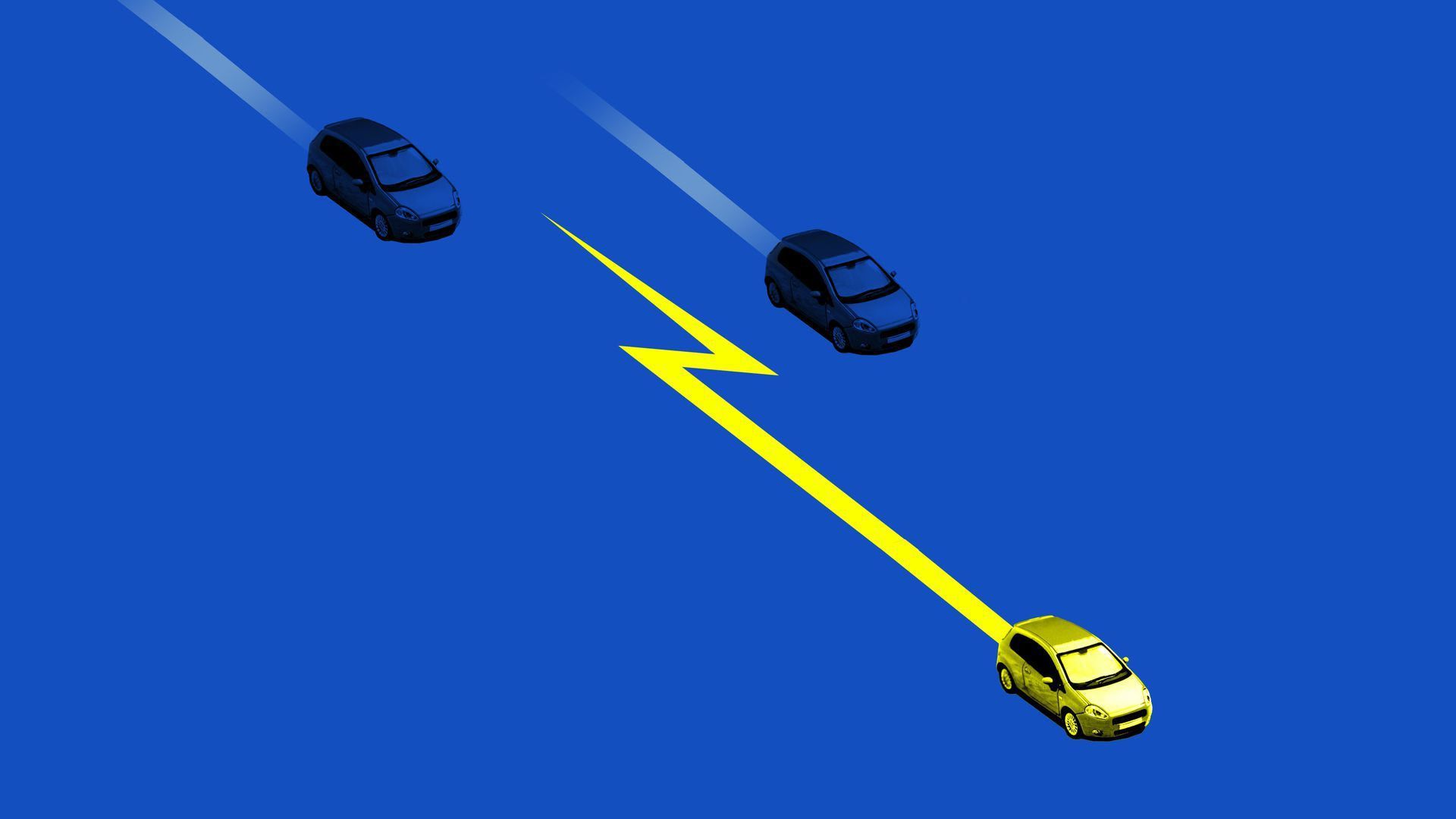 Several new developments in early 2019 provide a glimpse into the next wave of automakers' accelerating preparation for the mainstreaming of electric vehicles.
Driving the news: Ford and Volkswagen are on the cusp of announcing a major partnership at next week's Detroit Auto Show that includes EVs and autonomous vehicles, Reuters first reported.
General Motors said Wednesday that it's collaborating with the EV charging networks EVgo, ChargePoint and Greenlots "so owners of the all-electric Chevrolet Bolt EV can have a more seamless charging experience."
Infiniti plans to unveil its QX Inspiration electric crossover concept in Detroit.
Nissan unveiled an upgraded, longer-range version of its electric Leaf at the Consumer Electronics Show (CES) in Las Vegas this week.
"The future of Volkswagen will be decided in the Chinese market," said Herbert Diess, CEO of Volkswagen. VW is spearheading a $300 billion spend on EVs with more than half targeting China. (Per Reuters and h/t to Dion Rabouin in Axios Markets)
The potentially big Ford and VW announcement is aimed partly at managing the costs of EV and AV tech, various reports point out.
Per Reuters, it could involve Ford licensing VW's modular EV platform.
It represents an expansion of previous plans to cooperate on commercial vehicles.
Why it matters: Both auto giants have ambitious EV plans — including Ford's goal of launching 16 fully electric models in the next few years, while VW has been pivoting to EVs in the wave of its diesel scandal.
My thought bubble: Both companies are trying to gain ground on Tesla, as well as some legacy automakers in the EV space, so collaboration makes sense as they try and close the gap.
What they're saying: "If VW is able to use Ford's development in autonomy and if Ford is able to use Volkswagen's development in electrification, it's not just the cost savings that is important — and that would be big — but it's getting products to the market much, much faster," auto expert John McElroy tells the Detroit Free Press.
What's next: Look for more EV-related announcements around next week's auto show.
Go deeper: Building trust in automated vehicles is a two-way street
Editor's note: This piece was corrected to show Reuters reported VW is spearheading a $300 billion spend on EVs (not $300 million).
Go deeper