Poll: More Americans want to move away under Trump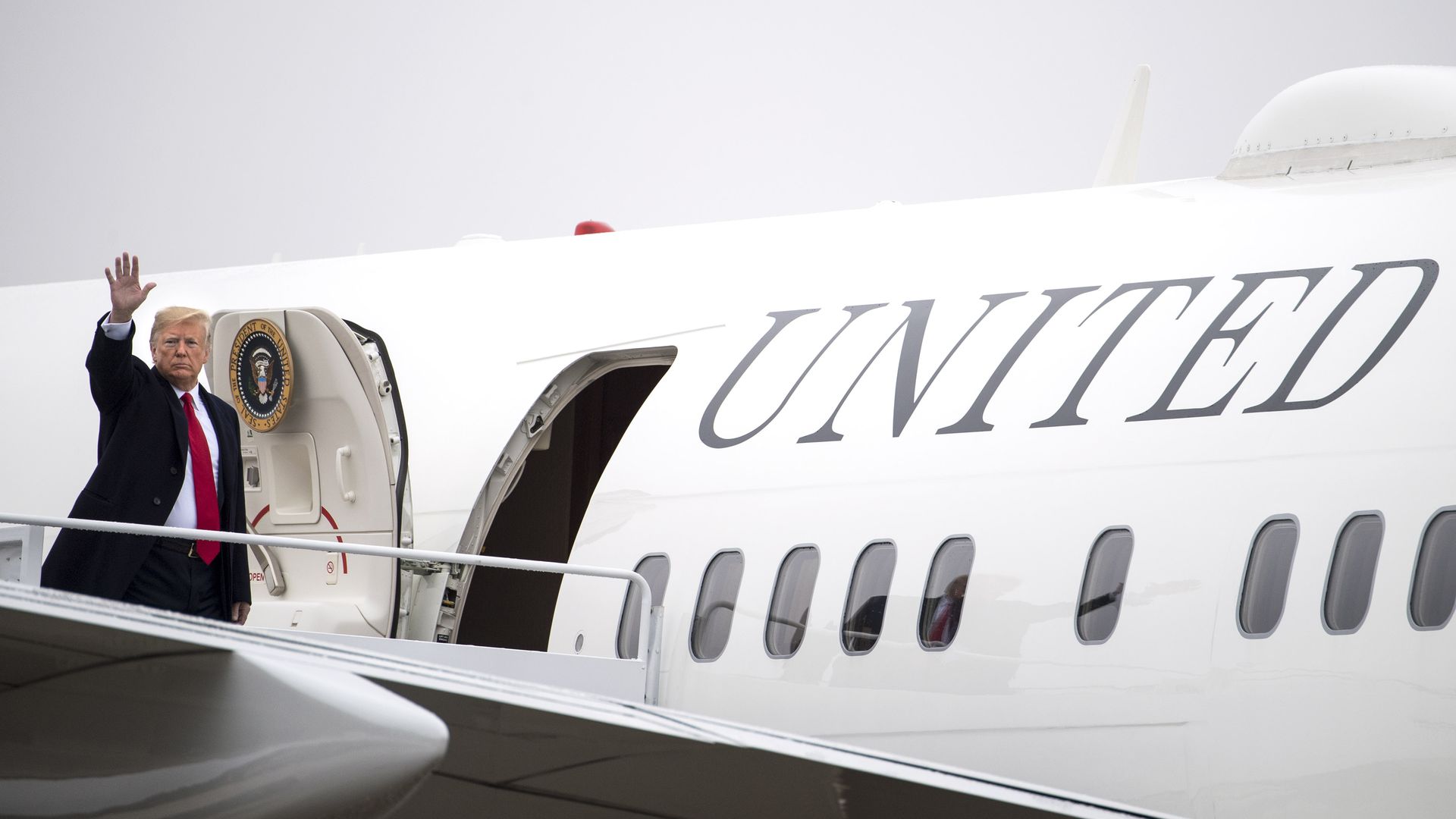 The partial government shutdown is being fought over a wall to keep people out of the U.S. But based on a stat from a recent poll, we might want to worry more about people wanting to leave.
Why it matters: Moving isn't typically a political decision, but the share of Americans wanting to emigrate remained at 10% through the Bush and Obama years, then jumped to 16% under Trump, according to a Gallup poll. Close to a quarter of Americans who disapprove of Trump said they want to move, compared to 7% of those who approve. A startling 40% of women under the age of 30 want to leave.
Details: One in five women as well as 30% of 15-20 year olds and 30% in the lowest income bracket said they want to move to another country. Roughly equal numbers of men and women wanted to move in the past. Now, women are far more likely to want to relocate.
Canada was the top destination for Americans who want to move.
Reality check: "It's important to note that people's desire to migrate is typically much higher than their intention to do so," Gallup points out. "In fact, since Trump's election, Canadian statistics show only a modest uptick in the number of Americans who have moved to Canada."
The bigger picture: Despite the recent uptick, the numbers from the U.S. are low compared to countries in Sub-Saharan Africa, Latin America and non-EU Europe.
Half or more of residents of Sierra Leone, Liberia, Haiti, Albania, El Salvador, and Congo want to move.
The U.S. is, far and away, the country the most people around the world would want to move to if they could. Canada, Germany, France and Australia are next.
Editor's note: The age group with 30% of Americans wanting to move has been corrected to say 15-20 year olds.
Go deeper