Croatia cancels F-16 deal with Israel due to U.S. objections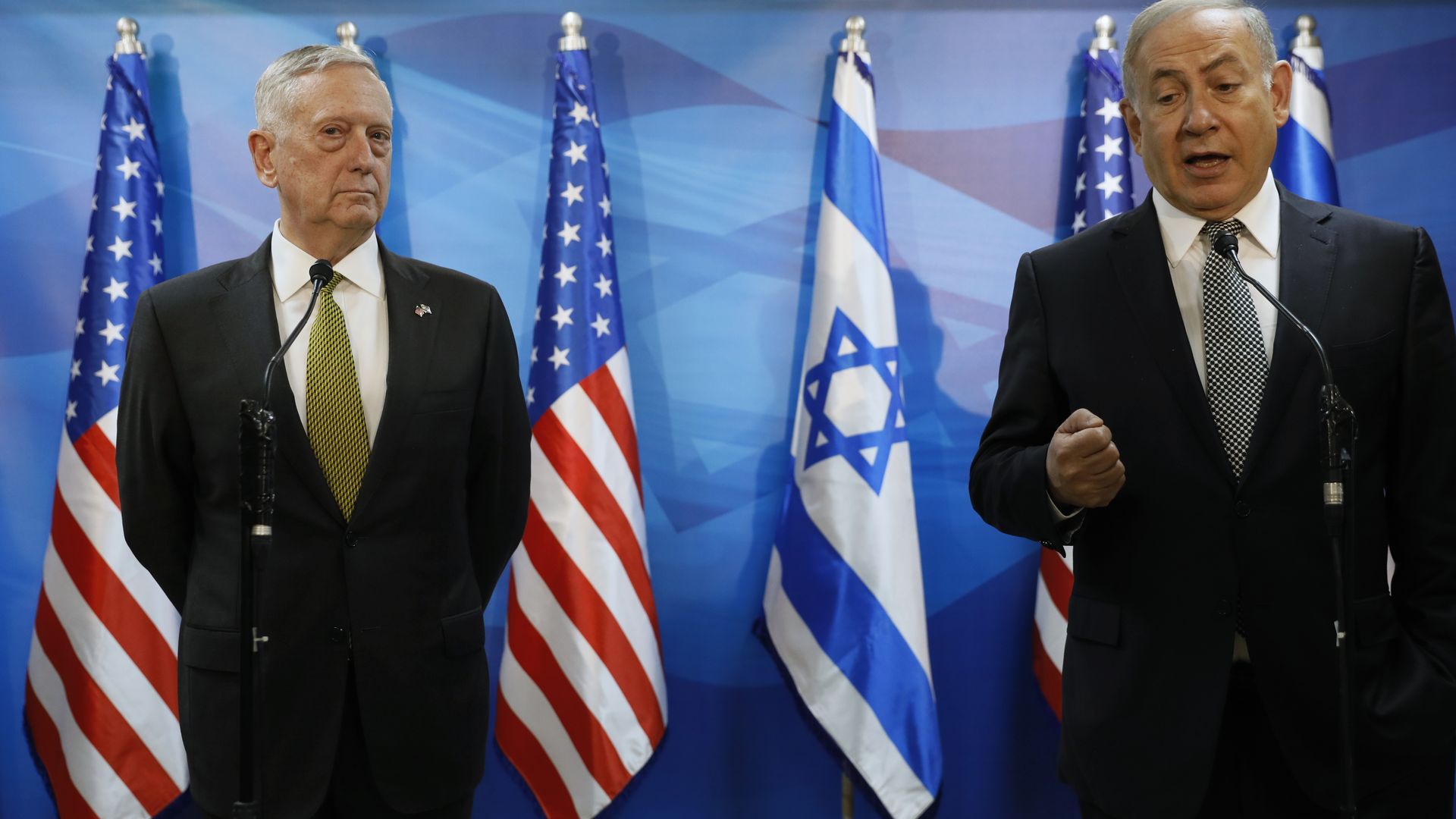 The Croatian government announced today it is abandoning a plan to buy U.S.-made F-16 fighter jets from Israel after the Trump administration objected to the $500 million deal.
Why it matters: This is one of the most serious rifts between Israel and the U.S. since Trump took office. Pentagon and State Department officials had contended Israel was taking advantage of the U.S. by selling the 12 jets, upgraded with Israeli technology, which were originally supplied to Israel 30 years ago as U.S. military aid.
Israel tried to negotiate with the U.S. in order to get approval for the deal but after several meetings and phone calls between Prime Minister Benjamin Netanyahu and Secretaries Mike Pompeo and James Mattis, the differences remained. The standoff was revealed by Israel's Channel 10 News and Axios two months ago.
The U.S. wanted Israel to return the jets to their original condition before transferring them to Croatia, but the Croatian government demanded the "Israeli version."
The Croatians gave Israel an ultimatum to solve the differences with the U.S. by January 11th or the deal will be cancelled. Today, the director general of the Israeli Ministry of Defense, Udi Adam, arrived in Zagreb and told the Croatian minister of defense Israel would not be able to fulfill out that request.
"Unfortunately, the conditions were not ready and we were not able to implement the project due to unforeseen circumstances beyond our control. Croatia could not influence this outcome and cannot be held responsible for the failure."
— Udi Adam, speaking to the press
Go deeper