Congress can improve sanctions policy, but Rusal is a poor target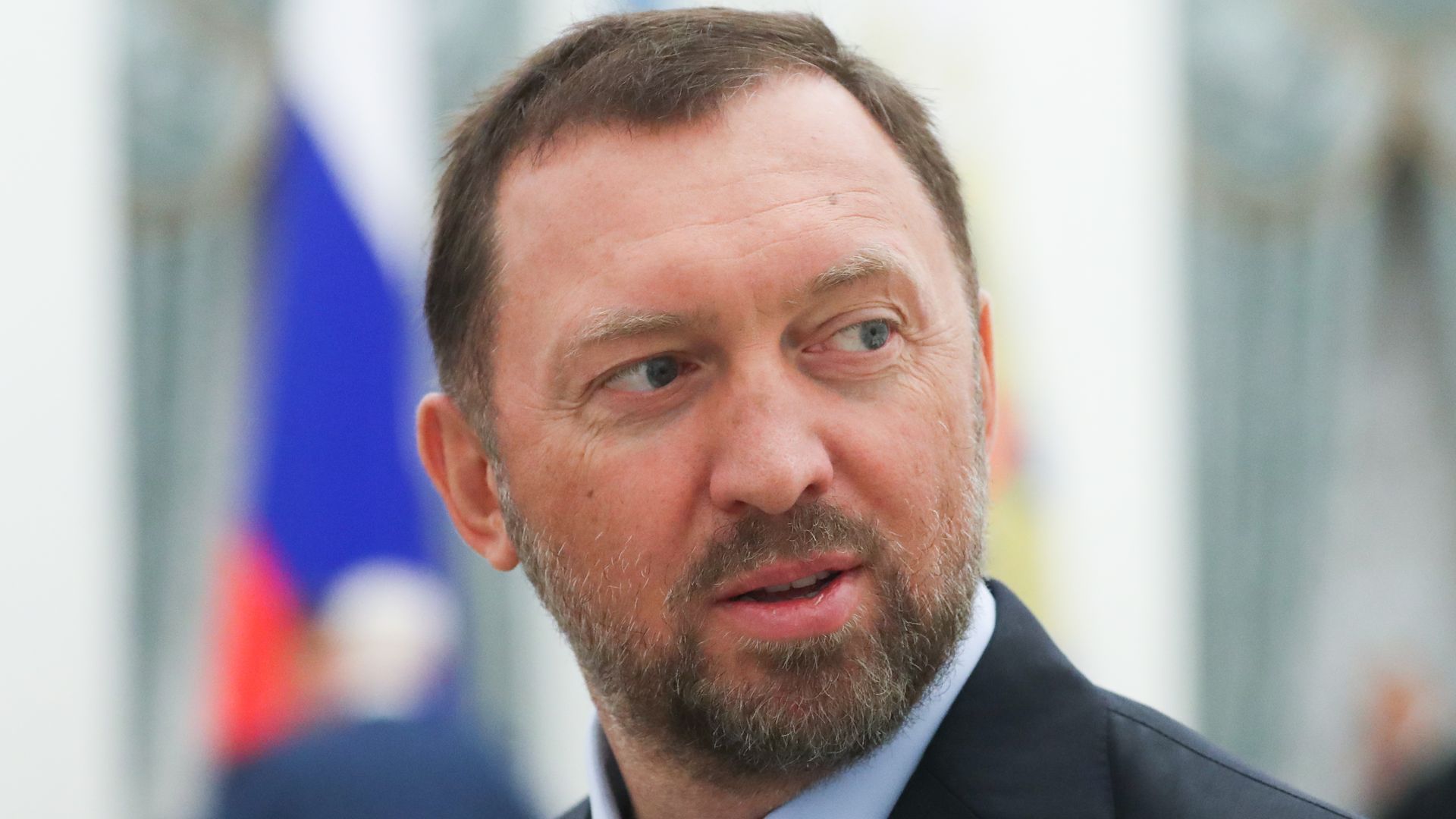 Treasury Secretary Steven Mnuchin will appear before the chairs of seven House committees in a classified briefing Thursday afternoon on the administration's decision to lift sanctions against Russian aluminum giant Rusal. The decision along with its accompanying deal would reduce oligarch Oleg Deripaska's ownership stake and control of the company (Deripaska has been linked to Paul Manafort).
Why it matters: If Congress demands answers to the right questions, it could improve Russia sanctions policy, but Rusal makes for a poor target. The Treasury Department has repeatedly delayed implementing the sanctions in order to avoid a catastrophic break with European allies, whose high-end manufacturers depend on Rusal for aluminum and cannot easily find new suppliers.
Background: Deripaska and his companies were designated in April 2018 for secondary sanctions that would have imposed severe penalties on non–U.S. firms doing business with them.
European manufacturers — and automakers in particular — would be squeezed by tight supply in the aluminum market, especially since it can take up to a year to validate a new supplier. BMW cannot sell an $80,000 car without complete confidence in its aluminum quality.
The administration notified Congress of its plan just before the holiday recess and government shutdown, cutting into the legislature's 30-day window to review the deal and consider a "resolution of disapproval" that would leave sanctions in place.
Between the lines: Mnuchin's briefing marks a belated introduction to congressional oversight for Trump's Cabinet. Although the administration made a mess with Rusal sanctions, Congress should not respond by forcing sanctions that would hurt allies more than adversaries.
It's hard to know how much the sanctions would hurt Deripaska himself: He would lose access to some assets, but that's likely a small inconvenience considering his wealth.
Deripaska and his fellow oligarchs are not the real targets of the sanctions, and shifting ownership structures would not put any pressure on Putin and the Kremlin. If anything, wealthy Russians might be reminded of how dependent they are on the regime.
Ultimately, Rusal sanctions miss their target. The U.S. does not have much leverage when the collateral damage includes important European employers.
The bottom line: With the Treasury Department losing technical staff, tactical mistakes like this become more likely. Congress should pursue further oversight of sanctions that were poorly implemented in 2018 and insist on a strategic approach to high-priority objectives, especially to discourage meddling in the elections of the U.S and its allies.
Jarrett Blanc is a senior fellow in the Geoeconomics and Strategy Program at the Carnegie Endowment for International Peace.
Go deeper