Trump administration pushes shutdown food stamp crisis back a month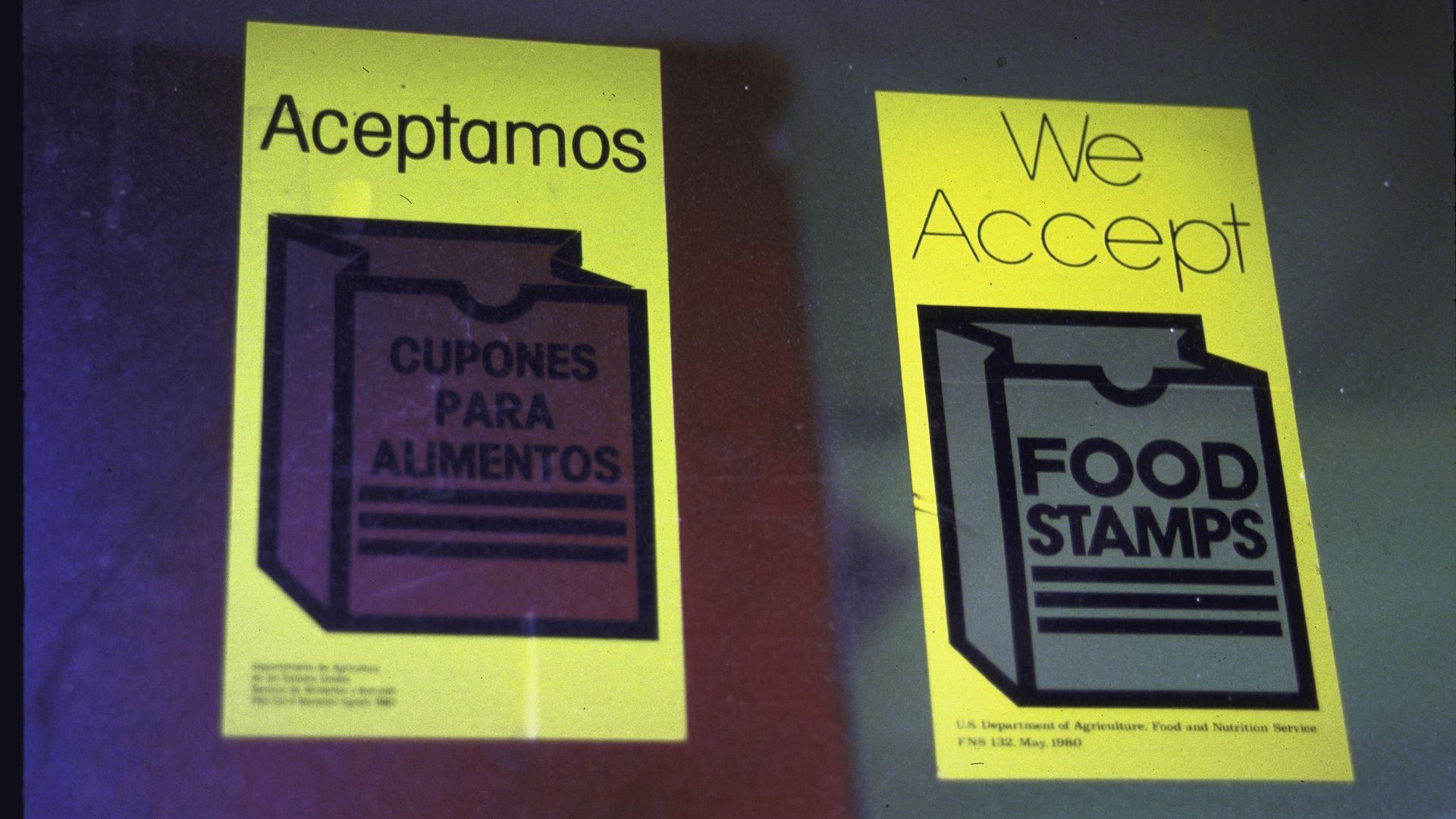 The Department of Agriculture announced Tuesday that it has found a way to continuing providing food stamps to millions of Americans during the month of February, despite the government shutdown.
Why it matters: As Axios reported earlier, White House officials are increasingly concerned about the impending effects of the shutdown on taxpayers and federal workers. One of those officials told us that the threat to food stamps was the issue that administration officials were most worried about.
Details: Agriculture Secretary Sonny Perdue told reporters that his department will rely on a provision from a continuing resolution that recently expired, which allows the federal government to make payments within 30 days after its expiration.
USDA will begin reaching out to states immediately to request that they allow early issuance of those benefits provided under the Supplemental Nutrition Assistance Program (SNAP). States have until Jan. 20 to do this.
Perdue made clear that this option will only provide enough funds ($4.8 billion) to make it through February, and that he hopes that leaves enough time for the White House and Congress to cut a deal on a long-term funding bill and end this partial lapse in appropriations.
What's next: Trump will address the public from the Oval Office at 9 p.m. — Day 18 of the shutdown.
Go deeper