Trump does not invoke emergency powers on border security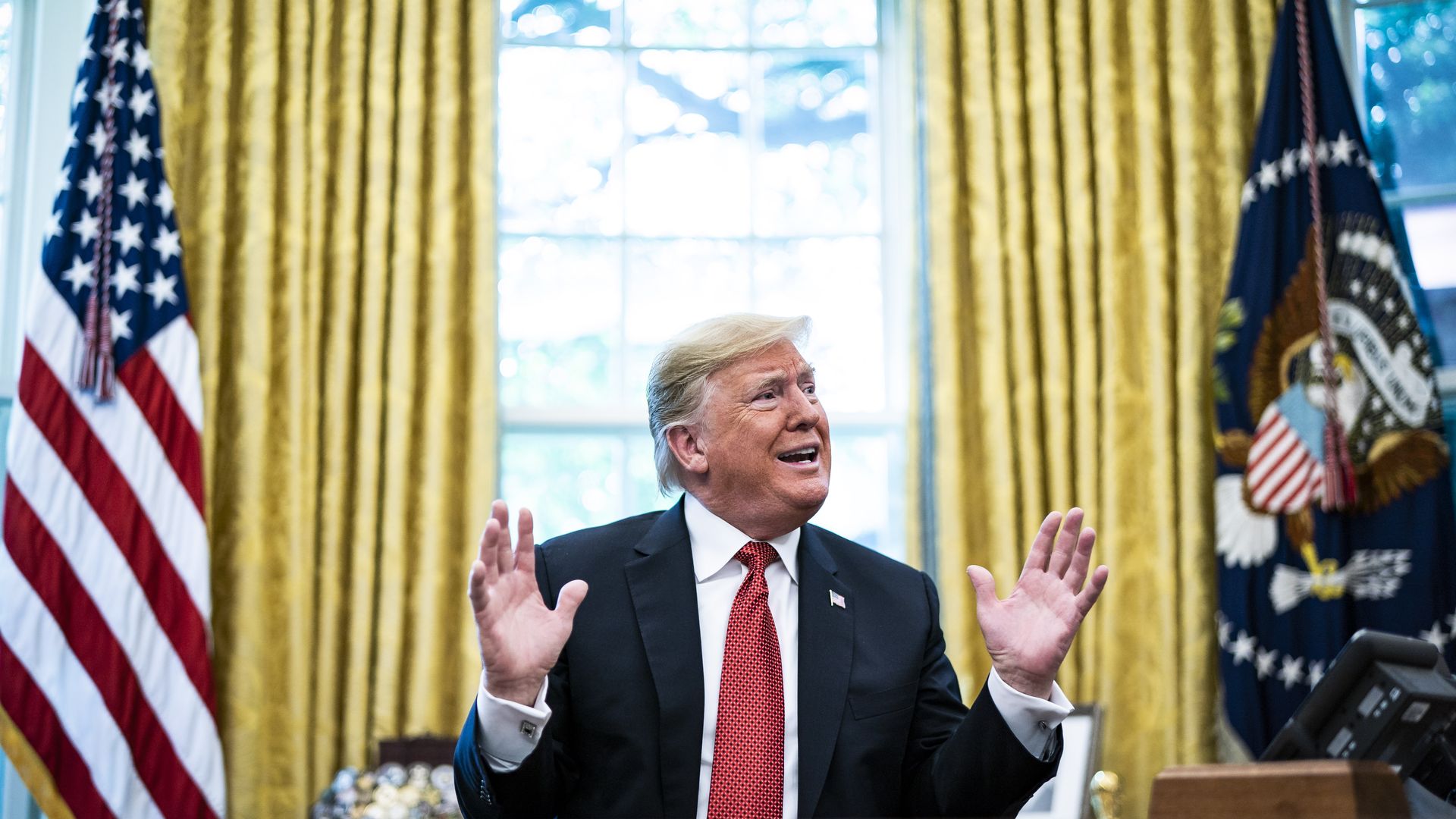 In his first national address from the Oval Office on Tuesday night, President Trump cast the state of unauthorized immigration along the southern border with Mexico as "a crisis of the heart and a crisis of the soul," but did not declare a national emergency, as he suggested he might last week.
The big picture: Trump's demand for $5.7 billion in funding for his border wall has resulted in a nearly three-week shutdown, currently the second longest in history. There has been a surge of asylum claims and families crossing the southern border this past year, but it is no worse than other increases in recent years, according to data from U.S. Customs and Border Protection.
Flashback: Trump told Democratic leaders Chuck Schumer and Nancy Pelosi before the shutdown began that he was "proud to shut down the government." He has since shifted blame to the Democrats.
Go deeper:
Go deeper