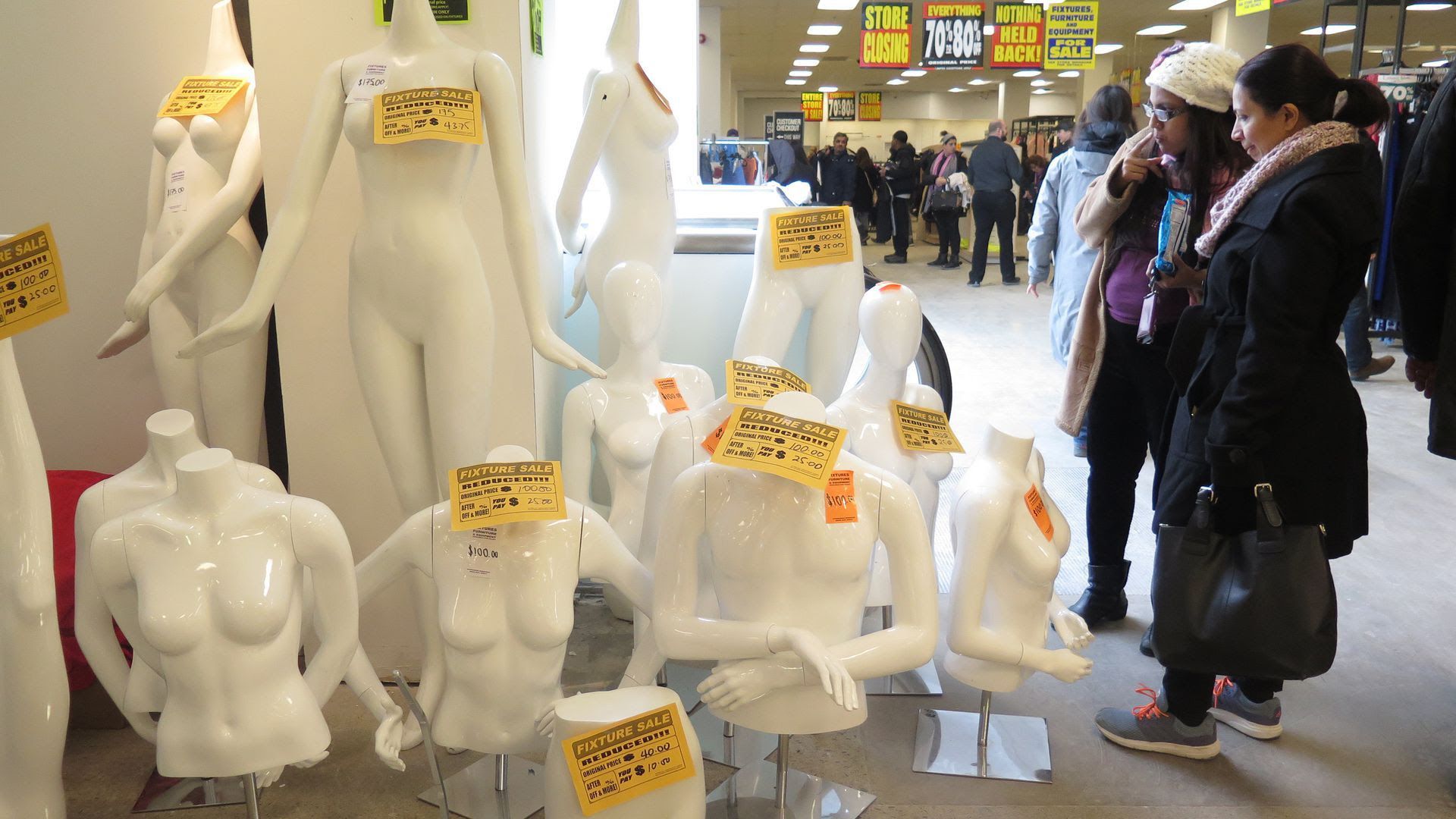 Sears chairman and hedge fund billionaire Eddie Lampert today won an 11th-hour court ruling staying the chain's liquidation. If he can get a $120 million ante together by tomorrow, he can take part in an auction next Monday that could perhaps save the chain along with its more than 50,000 jobs, CNBC reports.
The backdrop: After 126 years and a long, painful run-up, it looked like the end of Sears as we knew it. Now, though, Lampert is trying again to entice the board with a bid to buy the company out of bankruptcy.
Why it matters: Lampert's interest is not altruistic. Rather, he has long expressed interest in valuable remaining pieces of the Sears carcass, including Kenmore brand appliances and the company's real estate. If he is successful, he would finally get his hands on those and more.
The big picture: Sears' demise seems inevitable. And if it folds, it'll be the official death of the retail titan of the last century — a company so powerful that it could have posed a formidable threat to Jeff Bezos.
"Sears was a great brand with a tremendous history of innovation. They innovated catalog retailing, built incredible private-label brands; they brought store credit cards to the mass market and built Sears into the largest retailer in the world," Herb Kleinberger, a professor of retail at NYU, tells Axios.
"They could have been the Amazon-killer retail brand if they had only realized the power of their platform and invested intelligently in a transformation, much like Walmart is doing today."
Go deeper