Scoop: Ford to end sponsorship of Lyft-owned bike share service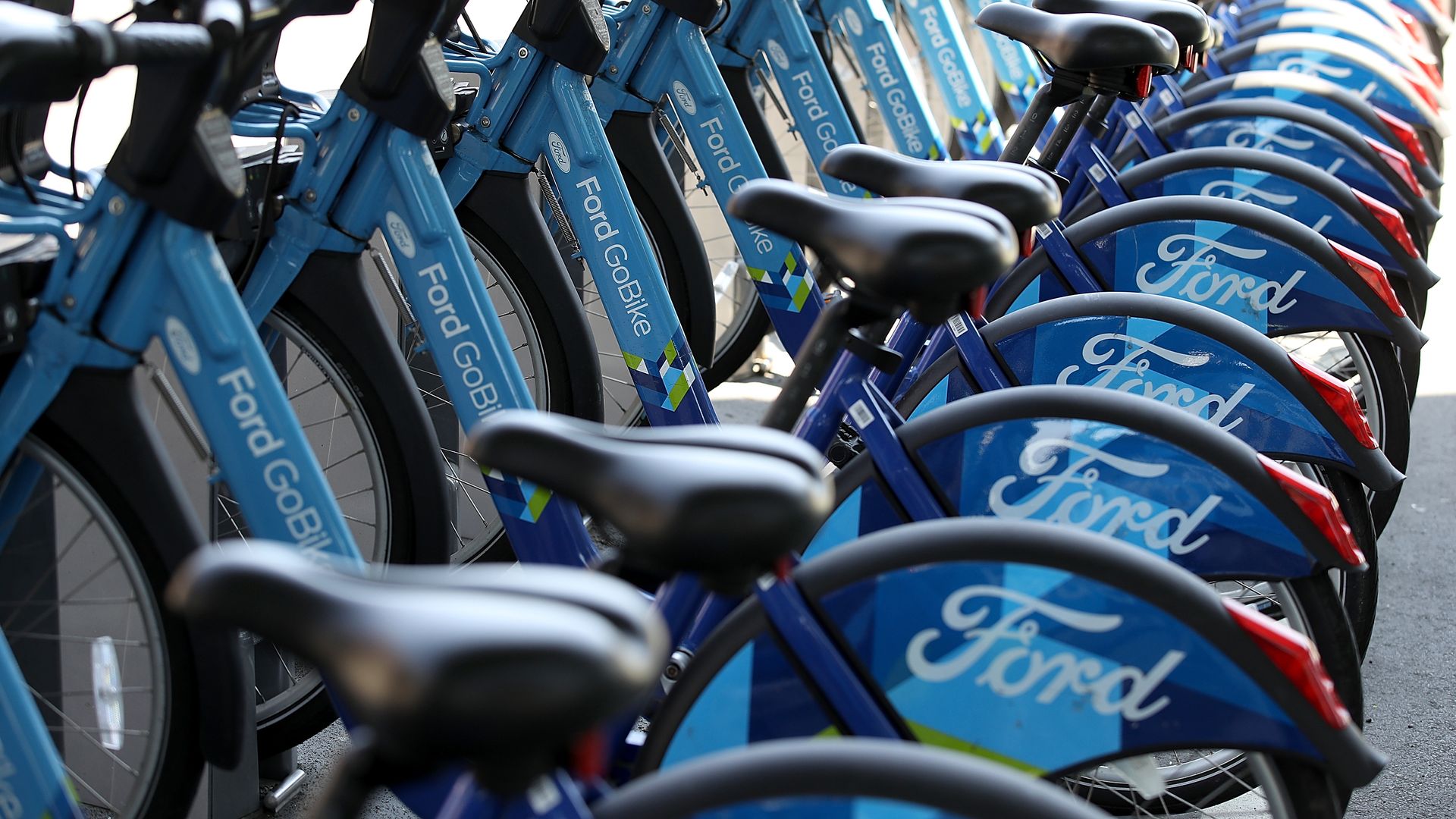 Ford plans to "unwind" its sponsorship of a bike-sharing service in the San Francisco area, now owned by Lyft, Ford executive VP Marcy Klevorn told Axios.
Why it matters: Ford's involvement in the deal that saw Motivate's bikes branded as Ford GoBike was part of a larger effort on the company's part to transform itself into more than just a carmaker, especially as alternate transportation services have flourished and autonomous vehicles enter the equation.
Asked to clarify, a Ford spokesperson told Axios that the companies have decided to end the partnership in the next couple of months.
"The Ford sponsorship was instrumental in growing bike share in the Bay Area, and now we're excited for the system to have a new look and feel," Lyft said in a statement to Axios. It's unclear whether the service in the San Francisco area will get a new sponsor or sport the Lyft brand.
This appears to be an isolated move as Lyft, which acquired bike-share operator Motivate last year, has no plans at the moment to end any of its other sponsorship deals, such as Citigroup's in New York, according to a source.
The sponsorship deals, at times valued at several millions of dollars, were a major source of revenue for Motivate. Now that it's part of Lyft, the ending of some of its deals doesn't come as a shock.
Go deeper: A look at Lyft's big bike-sharing buy
Go deeper