Russian lawyer from Trump Tower meeting charged with obstruction of justice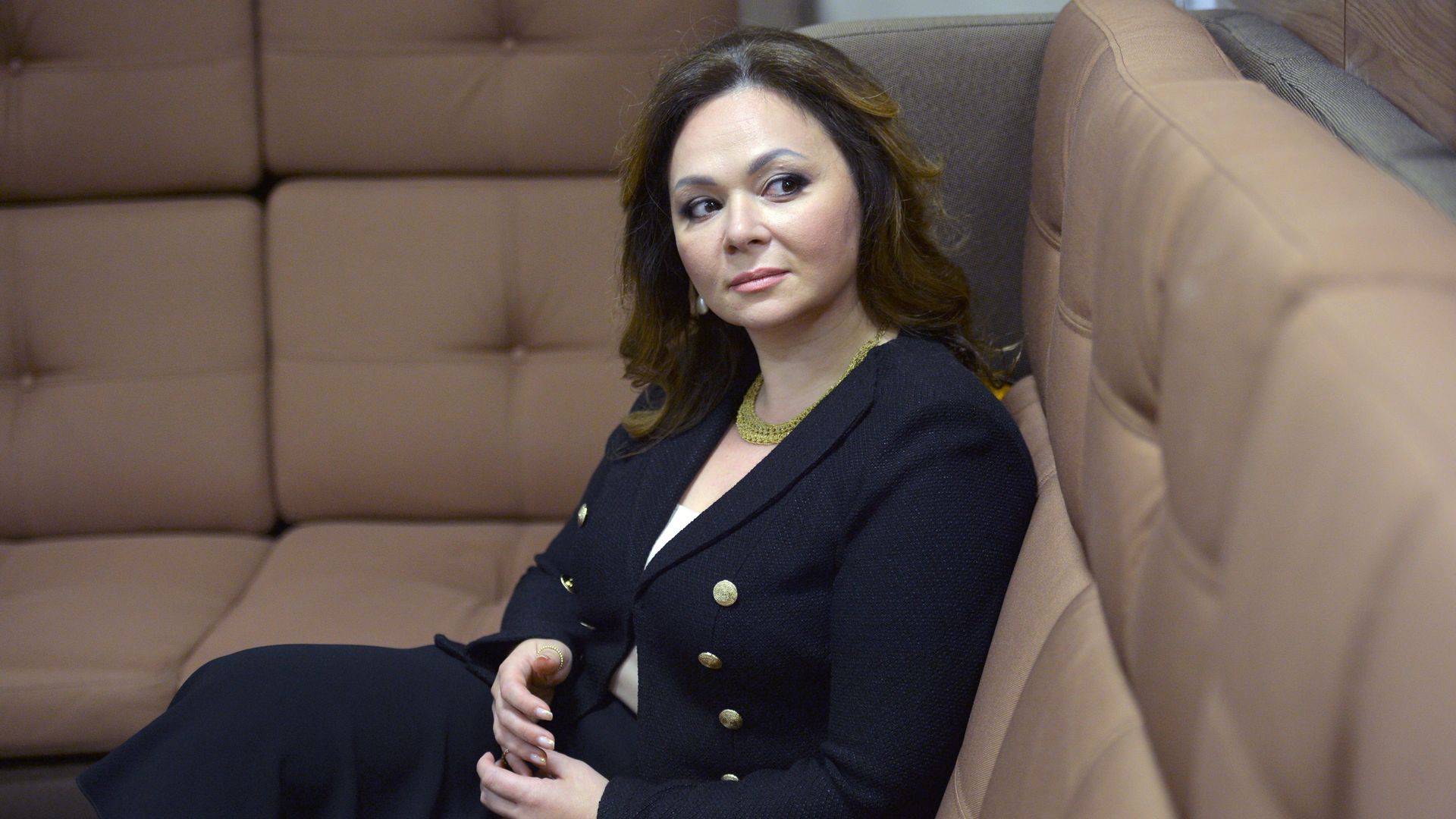 Russian lawyer Natalia Veselnitskaya, known for attending the 2016 Trump Tower meeting with top Trump campaign officials, has been charged with obstruction of justice in an unrelated money laundering case featuring a prominent Russian businessman, the New York Times reports.
Why it matters: The Justice Department's indictment highlights Veselnitskaya's deep ties to the Kremlin, which she has previously denied, and alleges that she worked with a senior Russian prosecutor to draft a Kremlin-backed denial of the money laundering claims.
The allegations raise questions about who Veselnitskaya may have been working for during the Trump Tower meeting, though she has consistently said she was not attending on behalf of the Russian government.
The indictment references documents first reported by NBC News in early 2018.
Go deeper