Manafort allegedly lied about sharing 2016 polling data with Russian operative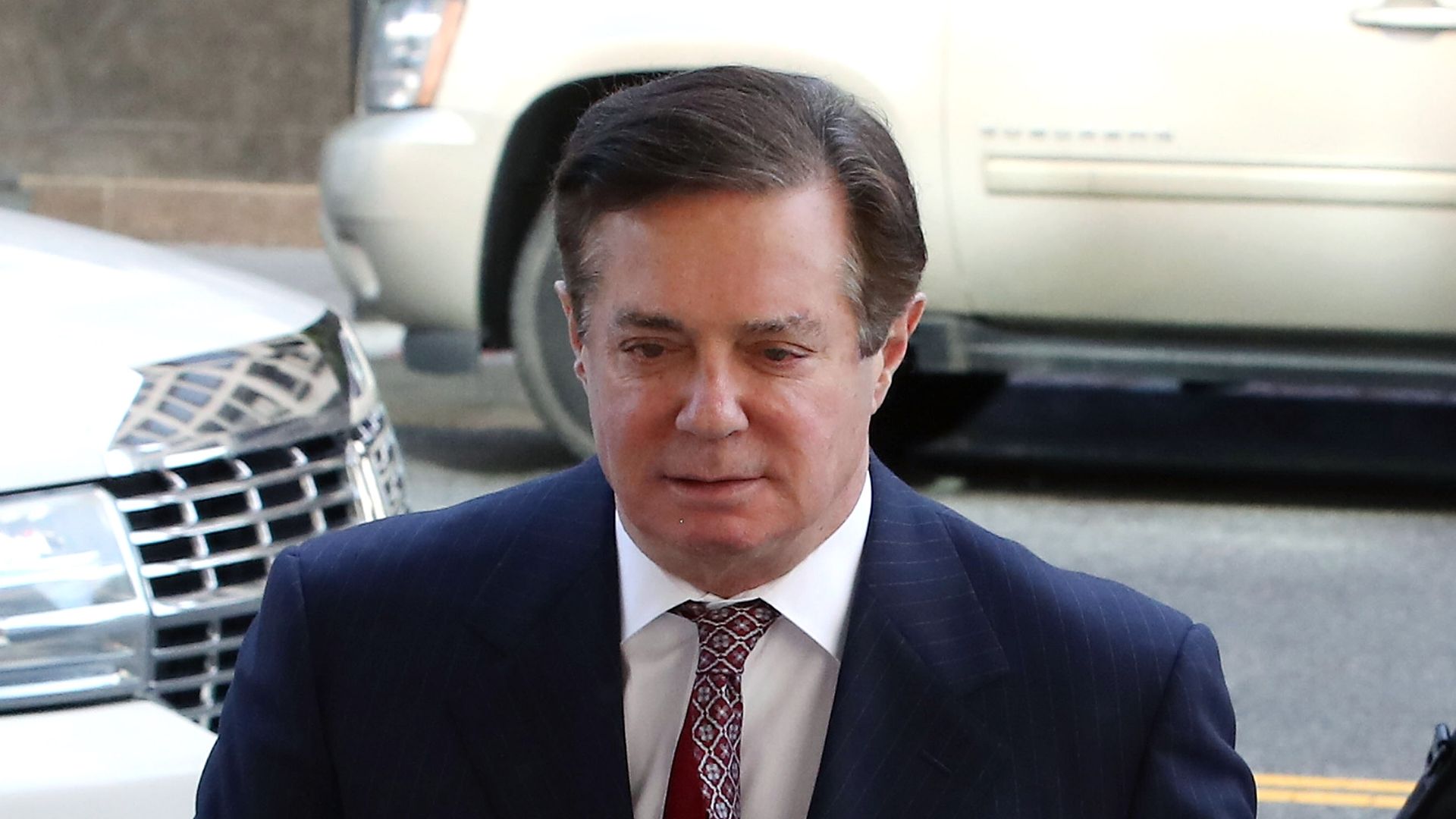 Special counsel Robert Mueller has accused President Trump's former campaign chairman Paul Manafort of lying about sharing polling data related to the 2016 presidential campaign and discussing a secret Ukrainian peace plan with suspected Russian intelligence operative Konstantin Kilimnik, according to a new court filing.
The big picture: The filing by Manafort's defense attorneys is in response to Mueller's allegation in November that Manafort violated the terms of his plea deal by lying to investigators. However, Manafort's attorneys failed to properly redact some information in the document, revealing some specifics regarding Mueller's allegations against Manafort.
Details:
After being shown documents in a meeting with investigators, "Manafort 'conceded' that he discussed or may have discussed a Ukraine peace plan with Mr. Kilimnik on more than one occasion." He acknowledged that he met with Kilimnik in Madrid.
Mueller alleges Manafort lied about sharing polling data with Kilimnik related to the 2016 presidential campaign. Manafort's attorneys explain that he "was unable to recall specific details prior to having his recollection refreshed."
Manafort's attorneys dispute that he intentionally lied to investigators, but have not requested a hearing on whether he breached his plea deal.
Go deeper