All the ways Americans are feeling the effects of the shutdown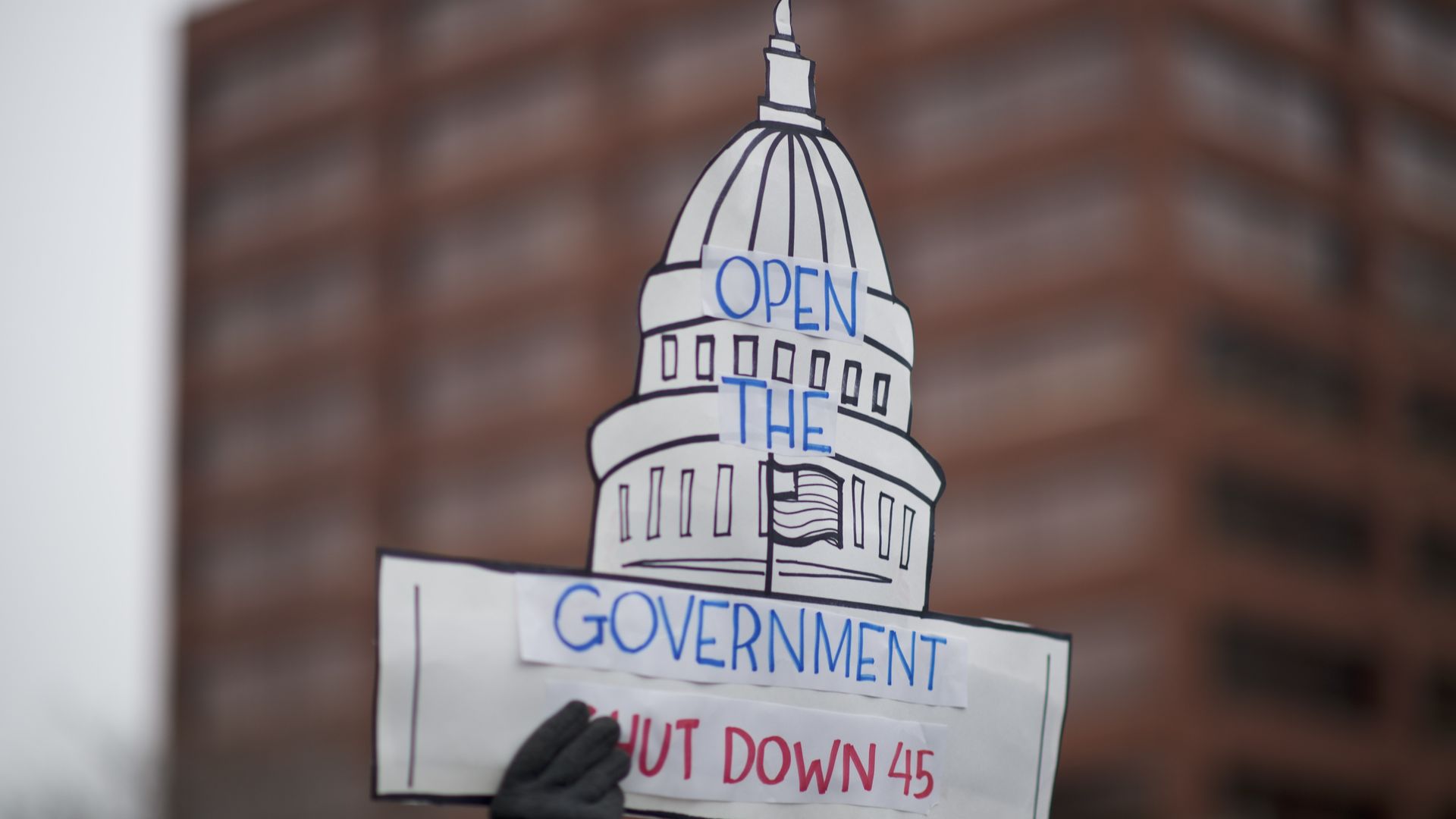 With approximately 800,000 federal employees currently out of work — or working without pay — as a result of the 19-day long partial government shutdown, Americans across the country are feeling the effects of reduced government operations.
The big picture: As Axios' Jonathan Swan has reported, White House officials are increasingly worried about the optics of the shutdown and its impact on everyday life across the country.
Banks: Banks like Wells Fargo, Chase and Capital One are forgiving late payments and service fees from federal workers.
IPOs: The SEC can't declare new registrations effective or provide feedback on confidential filings as a record of unicorn startups — like Slack, Uber and Lyft —are preparing IPOs.
Food safety: The Food and Drug Administration has suspended all routine inspections of domestic food-processing facilities, meaning the food most Americans eat could potentially be less safe and cause an increase in foodborne illnesses.
U.S. credit rating: Fitch Ratings warned it could re-evaluate the U.S.'s triple-A credit rating if the government shutdown continues until March 1.
Federal Communications Commission: New gadgets for 2019 such as cellphones, smart appliances or "smart home" gadgets can't be marketed or sold without FCC authorization. The agency is furloughed due to the shutdown.
FBI agents: The shutdown is starting to affect operations such as pay freezes that make it harder for the agency to recruit and retain agents, the FBI Agents Association said. Friday is the first day agents will go without getting paid.
Coast Guard: More than 55,000 active duty Coast Guard employees and 50,000 retirees are not being paid. And if they die in the line of duty, their family service members will not be provided death benefits as long as the shutdown continues, CNN reports.
Go deeper: The force that could end the shutdown
Go deeper