Exclusive: NBCUniversal is slashing even more TV ads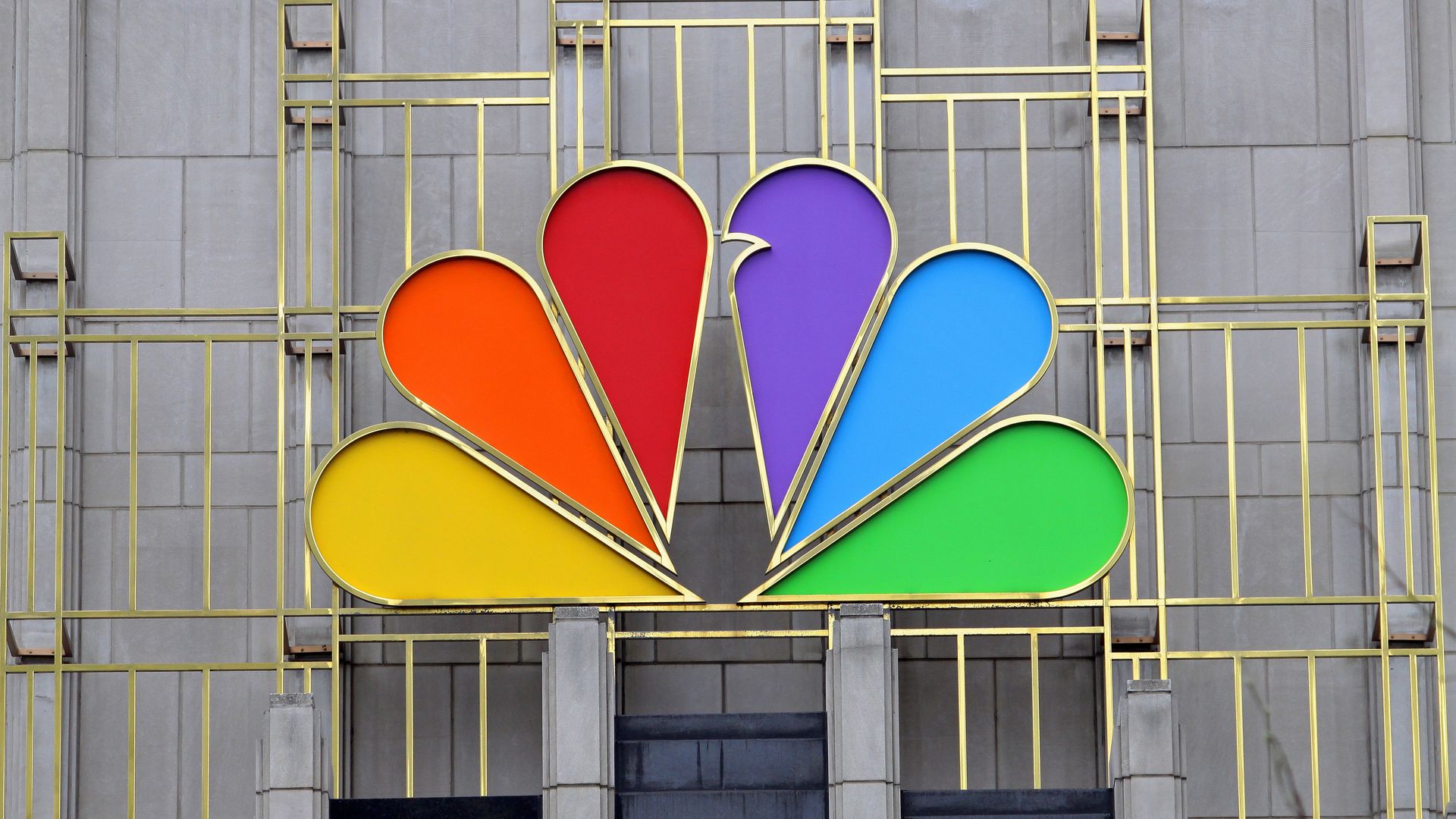 NBCUniversal tells Axios it's reducing the amount of ads its serves during prime-time even further, and it's looking now at other times throughout the day to do the same.
Why it matters: NBCU, like other legacy TV networks, is trying to push away from the old advertising model that networks relied on for decades. Today's consumers hate ads, and new advertisers want more digital solutions.
What's new: NBCUniversal will reduce the number of commercial breaks in prime-time TV shows by more than 20% across all of its networks by 2020. Last year it committed to a 10% reduction in ad breaks.
The company also says it's looking to decrease ad breaks during additional shows outside of the lucrative prime-time slot, like "The Today Show" or "Ellen's Game of Games," although it hasn't committed to a percentage reduction yet.
It also is looking to decrease ad loads, or ratio of ads to other content, across its networks and time slots. It previously committed to a 20% reduction in ad load across original broadcasts of several dozen series across six of its networks. It now says it will extend that reduction by 2020.
Yes, but: Just because a network commits to reducing ads doesn't mean it always follows through.
A Pivotal Research analysis of Nielsen data last year found that TV networks generally that are trying to cut back on ads are having trouble shedding that ad load.
Overall, total U.S. ad load rose from 2017 to 2018, despite increased calls from ad network bosses to reduce ad load.
Per that report, NBC's ad load was significantly smaller than some of its peers, but it still increased by less than 1%. 
Between the lines: Cutting down on TV ads is only half of the strategy. NBCU is also pushing to simultaneously provide better targeting options and also sell more digital ads.
A spokesperson for NBCU says the company will expand its new lucrative ad format, Prime Pods, from prime time to more shows and time slots.
Prime Pods help NBC reduce overall commercial time by letting advertisers reserve ad space for a higher cost during the very beginning or the very end of a show where a viewer is more likely to be hooked.
When it comes to better targeting, NBCU will scale its new proprietary, AI-powered ad-targeting solution that reads scripts and closed captioning, helping advertisers connect its content at the scene level.
In total, NBCU says that digital (mobile, desktop, tablet) and advanced (digital TV) advertising now accounts for more than $1 billion annually in advertiser spend.
The big picture: Selling digital ads can be tough when networks are up against the scale of Google and Facebook, but a barrage of reports about fake news, faulty metrics and bad content on those sites have pushed advertisers to consider scaled digital alternatives from premium publishers that can combine ad inventory.
NBCU, for example, joined Vox Media last year to sell digital ad impressions across a big pool of publisher ad inventory through a premium ad exchange called Concert. 
It joined other networks like Viacom, Fox, Univision and Turner in a digital TV ad exchange called Open AP, which relies on both Nielsen and Comscore data, among other data sets, to sell TV ads digitally across a bunch of TV networks. 
A big part of NBCU's push to transform its ad business comes from the company's chairman of Advertising Sales and Client Partnerships Linda Yaccarino, who on Monday released a memo opening up the premium advertising to more upstarts and calling for more transparency in the digital ecosystem that often relies on murky metrics and has become frustrating for consumers. 
As part of that push, NBCU unveiled a new advertising metric called CFlight, which measures all advertising impressions across every NBCU viewing platform — whether those ads were consumed live, on-demand, on linear TV or digital platforms. It's been pushing to get the standard adopted across the industry. 
Be smart: Like all networks, NBCU is feeling the pressure to ready its ad business to meet the demands of the 21st century. But it's still seeing success in its TV business: In July 2018, Variety reported that advertisers increased the amount of money they were willing to commit to NBC's prime-time schedule.
Go deeper