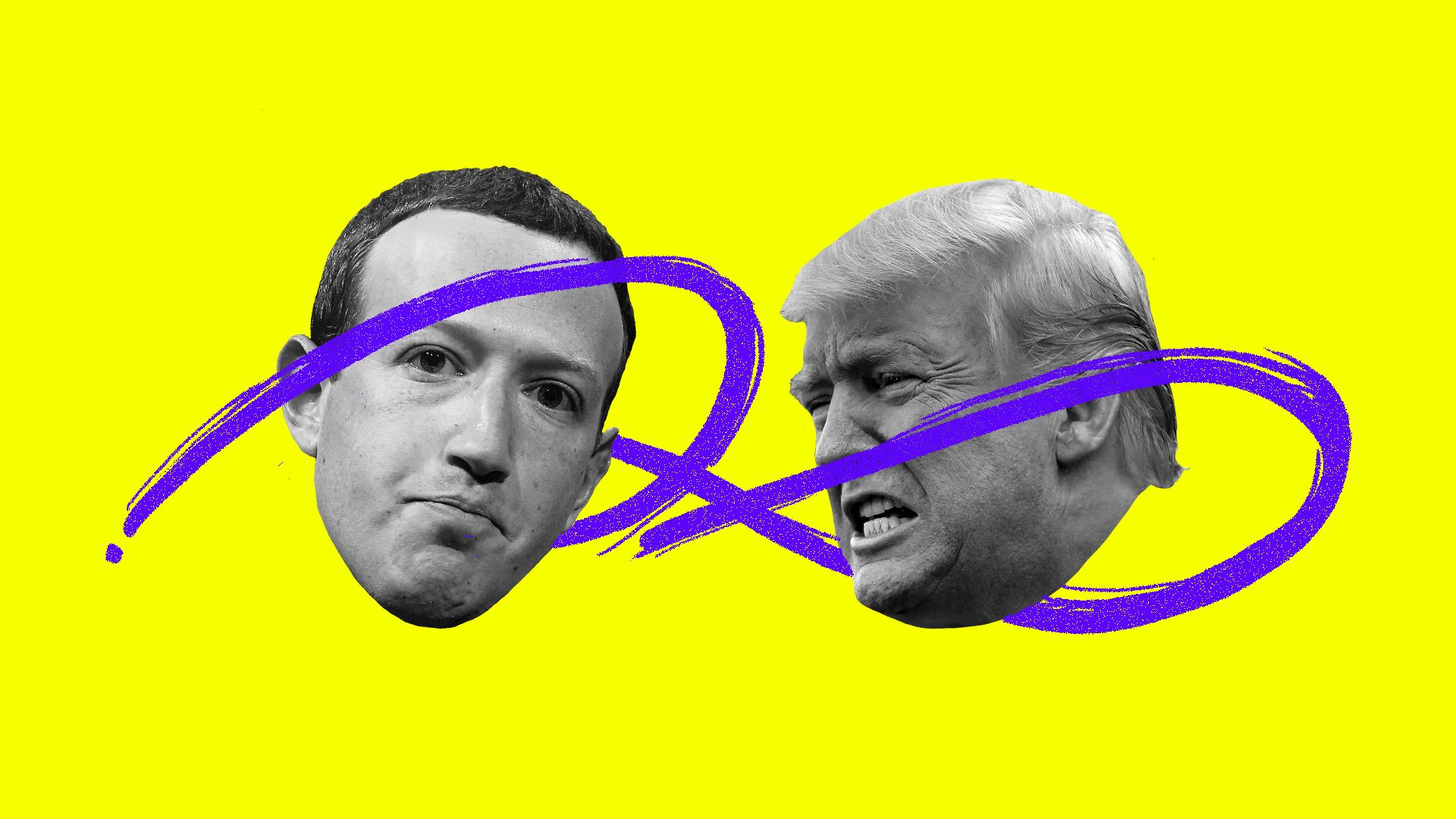 The tech giants are facing a barrage of tough, negative coverage, with some of the same dynamics that drive saturation coverage of President Trump.
Why it matters: Facebook better get used to it — and Twitter and Google's YouTube can see the increased scrutiny they're likely to get ahead of the 2020 presidential race. The tech giants are facing the sustained cycle of negative coverage that has been experienced by the likes of Monsanto, big oil and big banks.
Axios' Felix Salmon points out that Facebook now has an adversarial relationship with the press — a big change from even when "The Social Network" came out in 2010. The movie was critical, but in the context of general adulation.
NBC's Dylan Byers reported Friday in his Byers Market newsletter: "Mark Zuckerberg and other Facebook executives are fed up with The New York Times after weeks of what they see as overtly antagonistic coverage that betrays an anti-Facebook bias."
"The frustration was rekindled ... after the Times bought a sponsored post on Facebook to promote 'a step-by-step guide to breaking up with' Facebook."
Just like with Trump after his election, many news outlets feel guilty that they weren't tougher on Facebook sooner, and now they're trying to compensate.
And like Trump, they brought a lot of this on themselves.
Now, much of the media looks at the company skeptically, critically and sometimes cynically. Despite protests, sharp scrutiny is well-deserved. 
A Facebook official, pointing to new content policies and enforcement capabilities, told me: "We recognize our role and responsibility and understand the scrutiny. We just want the reporting to be fair and accurate."
The barrage is likely to spread to some of Facebook's Bay Area neighbors: Many major news organizations — including the Washington Post, The Atlantic and CNN — are staffing up for greatly expanded tech coverage.
Tech is the new politics.
This is partly in reaction to the techlash of the past year, and partly in preparation for a post-Trump world, when websites can't count on politics to drive massive year-round traffic.
Just as in politics, there's going to be overwhelming coverage of the same few actors — in this case, Facebook, Google, Apple and Amazon.
So Big Tech will be covered like a presidential candidate — everyone piling on the same story.
Some companies' problems will start to look bigger than they are.
Scandals and investigations will be what sells.
Be smart: The biggest platforms have the power and reach of nation-states — or greater — and increasingly will be treated as such. 
Go deeper:
Go deeper