2018, a year when the worst did not happen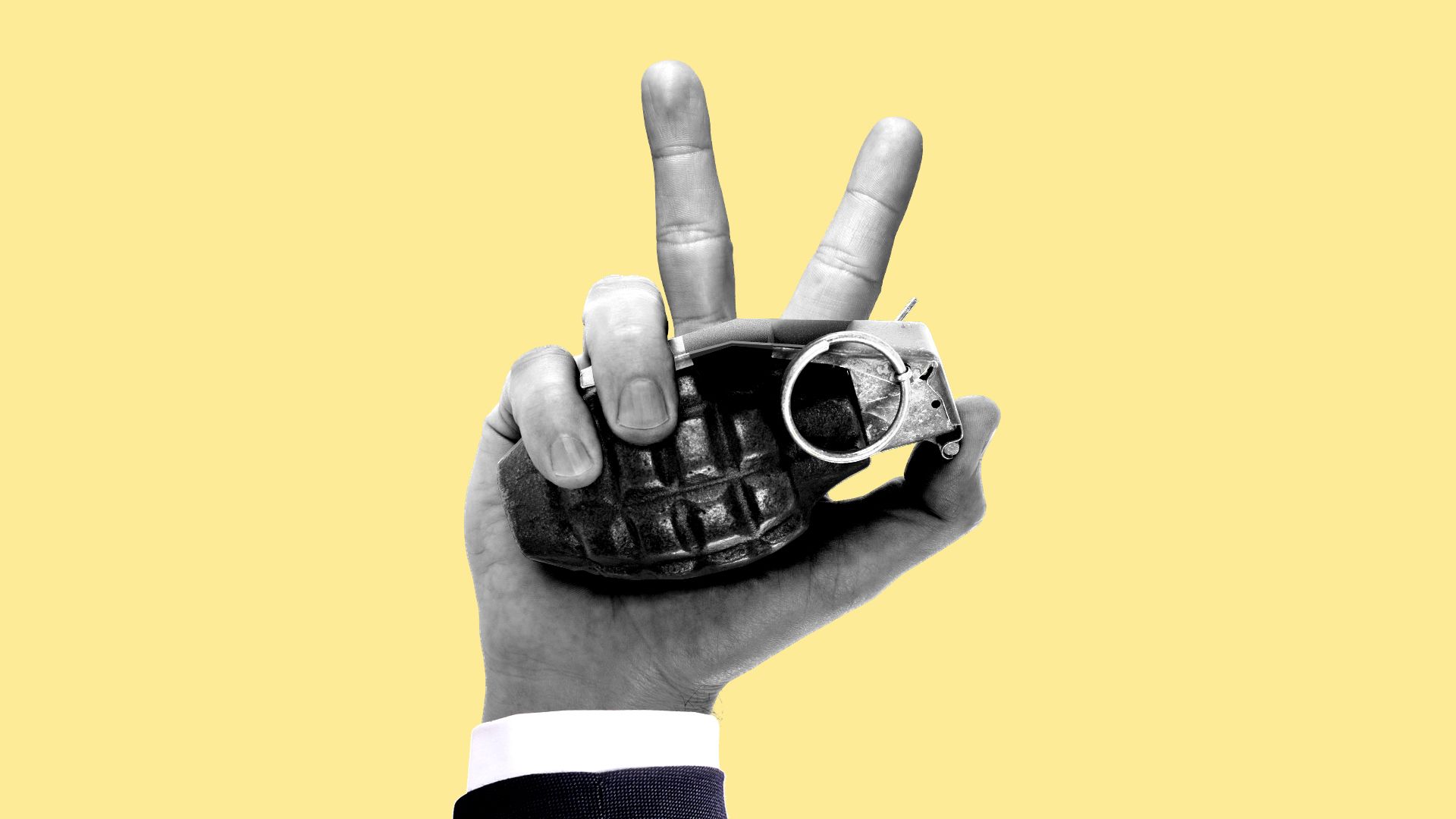 The most positive thing that can be said about 2018 is that, despite ultra-brittle geopolitics and an elevated risk of miscalculation amid much taunting by President Trump, no big new wars broke out.
Quick take: In my overall geopolitical forecast last January, I said that flashpoints across the planet — in Iran, North Korea and Russia, to name a few — created extremely ripe conditions for an accidentally lit match to ignite a disaster. Among the main wild cards in 2018: "willful leaders needling each other."
The good news is that, despite Trump shoving, nudging, elbowing and attempting to kneecap Iran's Ali Khamenei and China's Xi Jinping, tensions grew fraught but avoided the breaking point.
How the forecasts work: For the six years I've made these forecasts, 2018 produced the most mixed results — 3 right, 1 dead wrong and 2 debatable. I base the forecasts on 15 common-sense rules of geopolitics (here are the first 14 plus the 15th), general principles for figuring out the direction of big events.
Where the forecasts were right:
Elon Musk will have a good year
The Tesla CEO himself called 2018 his worst year ever, one marked by repeated self-inflicted crises, including a tweeted fib that he had financing to take the company private (resulting in a criminal probe and a fine) and a videotaped moment of him puffing on a joint.
He often appeared twisted, deranged or possibly just exhausted. Yet by the close of 2018, Tesla's share price was back just 10% from its all-time peak. (By comparison, GM was about 25% off its one-year high.)
The Big Tech uprising will go populist
Big Tech suffered a relentlessly horrible year. In both the U.S. and Europe, Facebook became a particular object of scorn on privacy grounds. But the disdain washed over Google, Amazon and Twitter, too.
The drumbeat for regulation became ear-splitting, and still new revelations of privacy infractions kept coming. From popular darlings, the Big Tech companies took on a more cracked image as naive and reckless monopolies. Only Apple managed to avoid the tar-and-feathering.
The Republicans will lose the House
This one was the easiest: The party in power traditionally loses seats in midterm elections, and Trump's popularity weighed on Republican candidates. Still, the shellacking was notable.
Where I was wrong:
A show of muscle in North Korea
I left open the possibility that Trump could order a nuclear strike on North Korea. Instead, he went as far as any U.S. president to make peace. As the year ended, the U.S. and North Korea seemed no closer to a deal. Yet the two sides were no longer threatening each other either.
Where the results were mixed:
Khamenei will climb down — a tad
I forecast that, given the Iranian supreme leader's need to maintain public support, he would retain his aggressive foreign policy, but adopt a softer touch at home. He has more or less maintained his same approach — not openly violating the nuclear deal signed with the Obama administration, but still lashing out when it suits him.
The U.S. will opt to live with North Korea's nuclear status
I predicted that, as long as Trump could say he won, he might scream and shout, but ultimately would go along with Kim Jong-un's nuclear capability. Again, it's more like a middle ground: Trump has declared North Korea "no longer a nuclear threat," but also has continued diplomacy to figure out what the "denuclearization" that both sides have pledged really means.
Go deeper