Netanyahu wants Trump to recognize Israeli sovereignty in the Golan Heights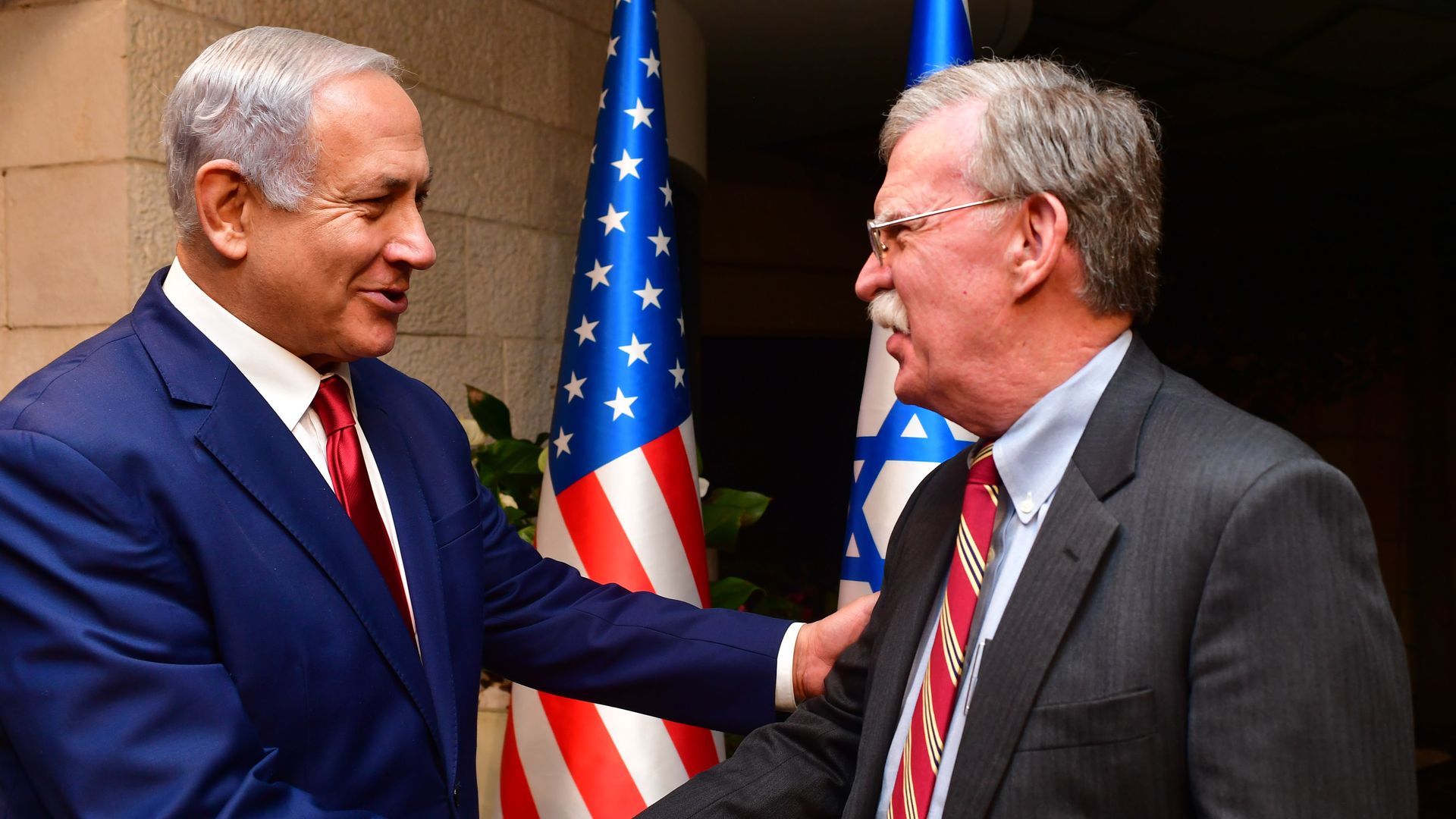 Israeli Prime Minister Benjamin Netanyahu asked the Trump administration to recognize Israeli sovereignty in the occupied Golan Heights, which the international community regards as Syrian territory that has been under Israel's control since 1967's Six-Day War, after the U.S. military's pullout from Syria, an Israeli official tells me.
The backdrop: Netanyahu already raised the issue several months ago in a meeting with President Trump and with other senior U.S. officials. At the time, the Trump administration was cool on the idea and didn't signal to Israel that it was seriously considering such a move as it was concerned by a possible harsh reaction from Russia, the main international player in Syria and a staunch ally of the Assad regime, which claims Israel must withdraw from the Golan Heights.
Netanyahu decided to raise the issue again in the context of the U.S. pullout from Syria — hoping for a diplomatic gesture from Trump. In the last few months, Republican Sens. Tom Cotton and Ted Cruz have both put forward bills calling on the administration to recognize Israel's sovereignty in the Golan Heights, though the White House has yet to take a position on the bills.
Netanyahu raised the issue in his meeting today in Jerusalem with White House national security adviser John Bolton. In a press availability after the meeting, Netanyahu called the Golan Heights "tremendously important for our security."
Go deeper: U.S. recognition of Israeli Golan Heights claim would raise hopes, pose risks
Go deeper