Trump confirms he's willing to keep government shut down for "years"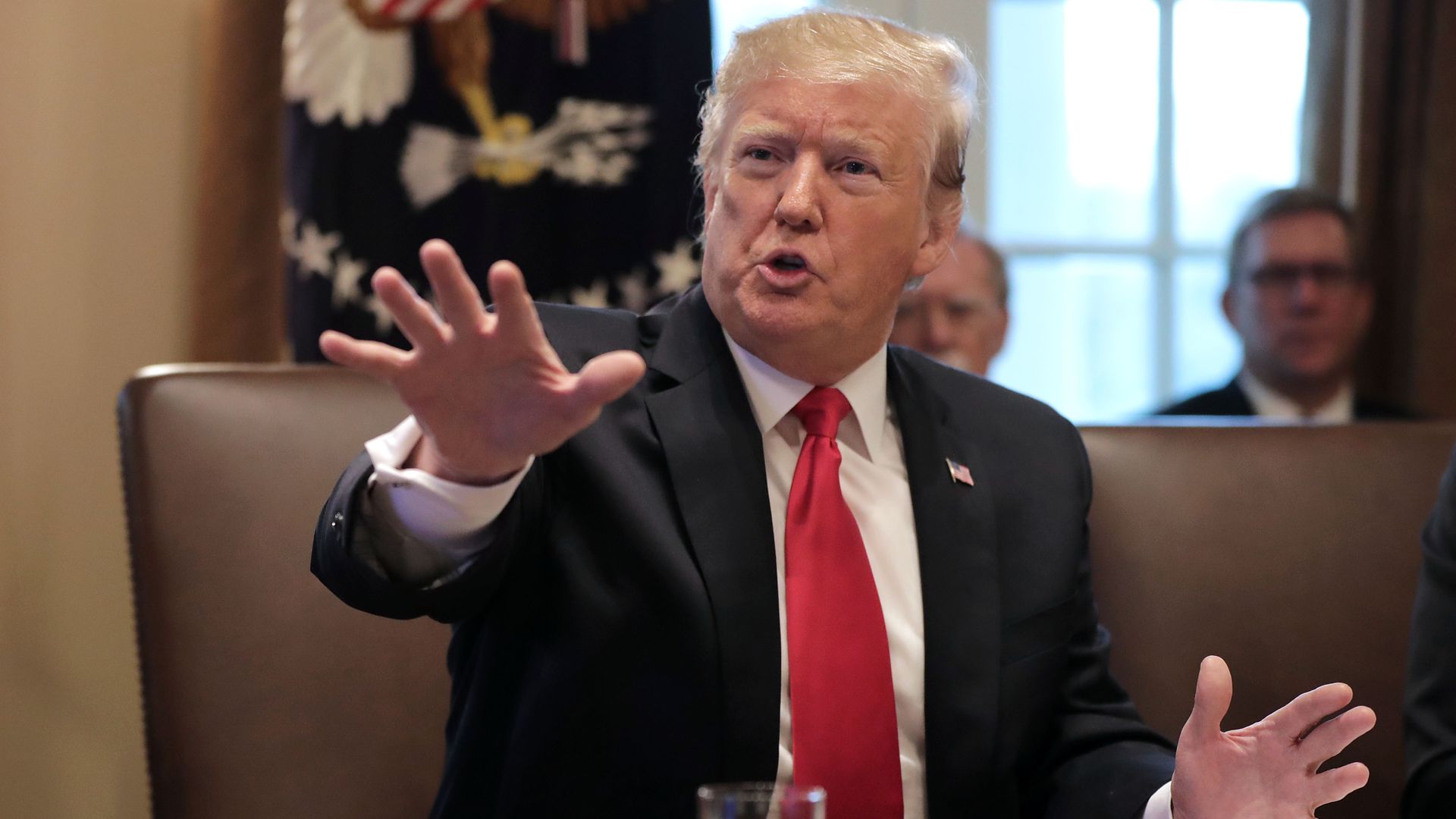 Following a meeting with congressional leaders at the White House, President Trump confirmed to reporters that he said he would be willing to keep the government shut down for "a very long period of time, months or even years."
Why it matters: As Axios' Jonathan Swan reported last April, those who work most closely with Trump say he's a one-trick pony in negotiations. That trick is to threaten the outrageous, ratchet up the tension, amplify it with tweets and taunts, and then compromise on fairly conventional middle ground. Nonetheless, the White House and congressional leadership emerged from yet another meeting without a solution to the government shutdown.
The state of play: Senate Majority Leader Mitch McConnell said there is no way the government would reopen before Tuesday, since members would need to be in town to vote. The Senate has already adjourned and the House is out of session for the weekend. It's the 14th day of the shutdown.
What's next: While speaking in the Rose Garden, Trump said he has designated a working group to conduct more negotiations over the weekend. Trump said the group would be led by Vice President Mike Pence, while Fox News' Chad Pergram reports that Secretary of Homeland Security Kirstjen Nielsen, acting chief of staff Mick Mulvaney and White House adviser Jared Kushner will be involved as well.
Go deeper: The government shutdown hasn't broken the record yet — but it could
Go deeper