The quiet race to win Hillary Clinton's endorsement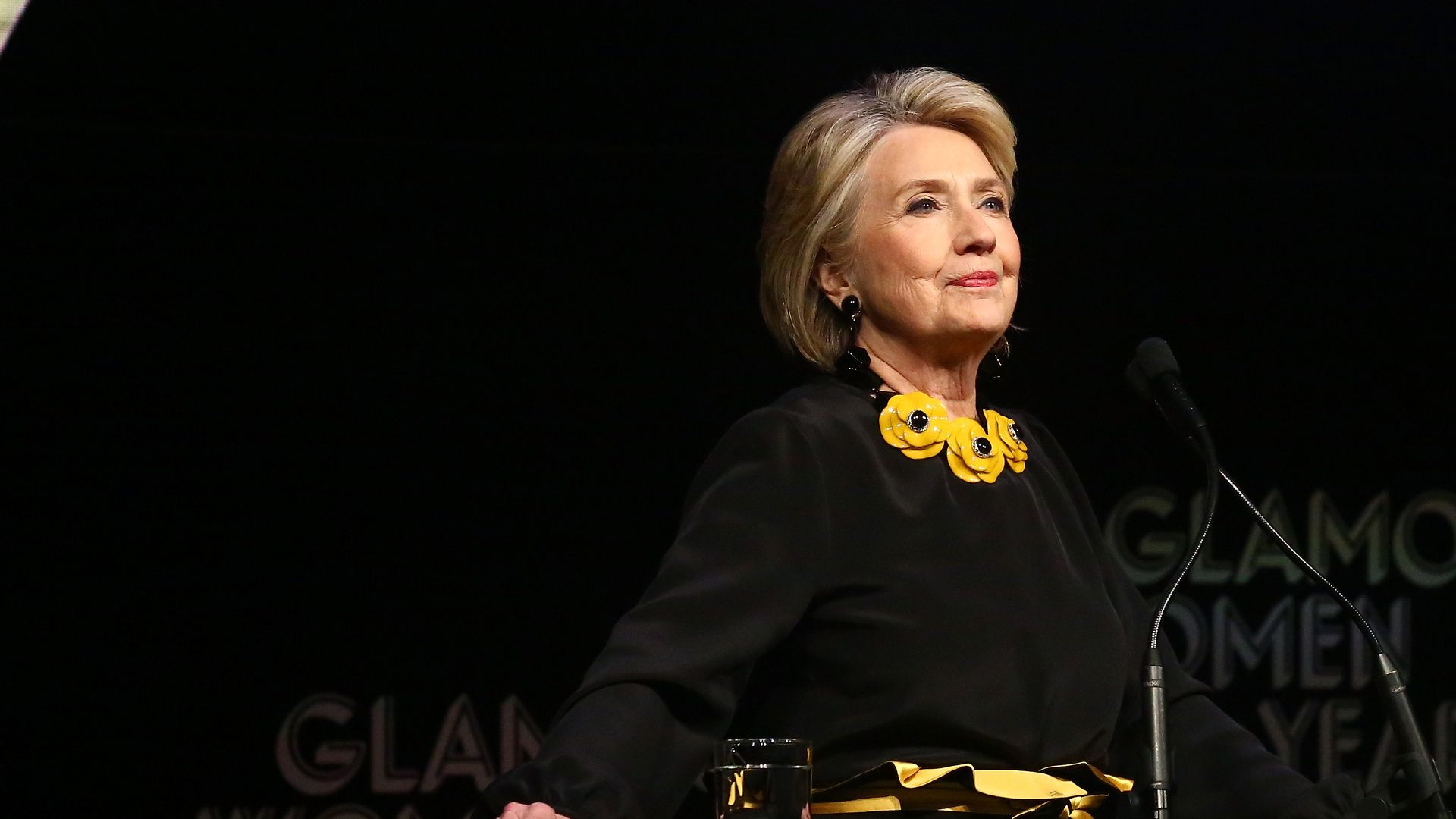 Several possible 2020 candidates have sought advice from Hillary Clinton, and she has meetings scheduled with additional hopefuls.
Between the lines: Clinton has discussed the next presidential race with Sen. Elizabeth Warren, Sen. Cory Booker, Colorado Gov. John Hickenlooper and L.A. Mayor Eric Garcetti, according to a longtime Clinton confidant.
I'm told this has been going on for months and will continue, since Clinton will talk to any Democrat who wants to talk. (Plus, she sees people incidentally all the time.)
"A bunch have picked her brain," a longtime Clinton confidant said.
"Hillary wants Trump gone," the confidant said. "She doesn't know who's best able to beat him, but she knows about grueling nomination fights."
The potential candidates "know tens of millions of Democrats love Hillary and want her to try again."
"The savvy ones know she's the most valuable endorser in the party not named Obama."
Nick Merrill, Clinton's spokesman, told me: "I won't comment on private discussions she's had except to say that she's more than happy to talk to anyone considering a run about the challenges (as well as the great things) that go with it, and lessons learned on what to watch for in this next cycle (aside from Vladimir)."
Go deeper: The 2020 presidential election is about to speed up
Go deeper