House Republicans' new reality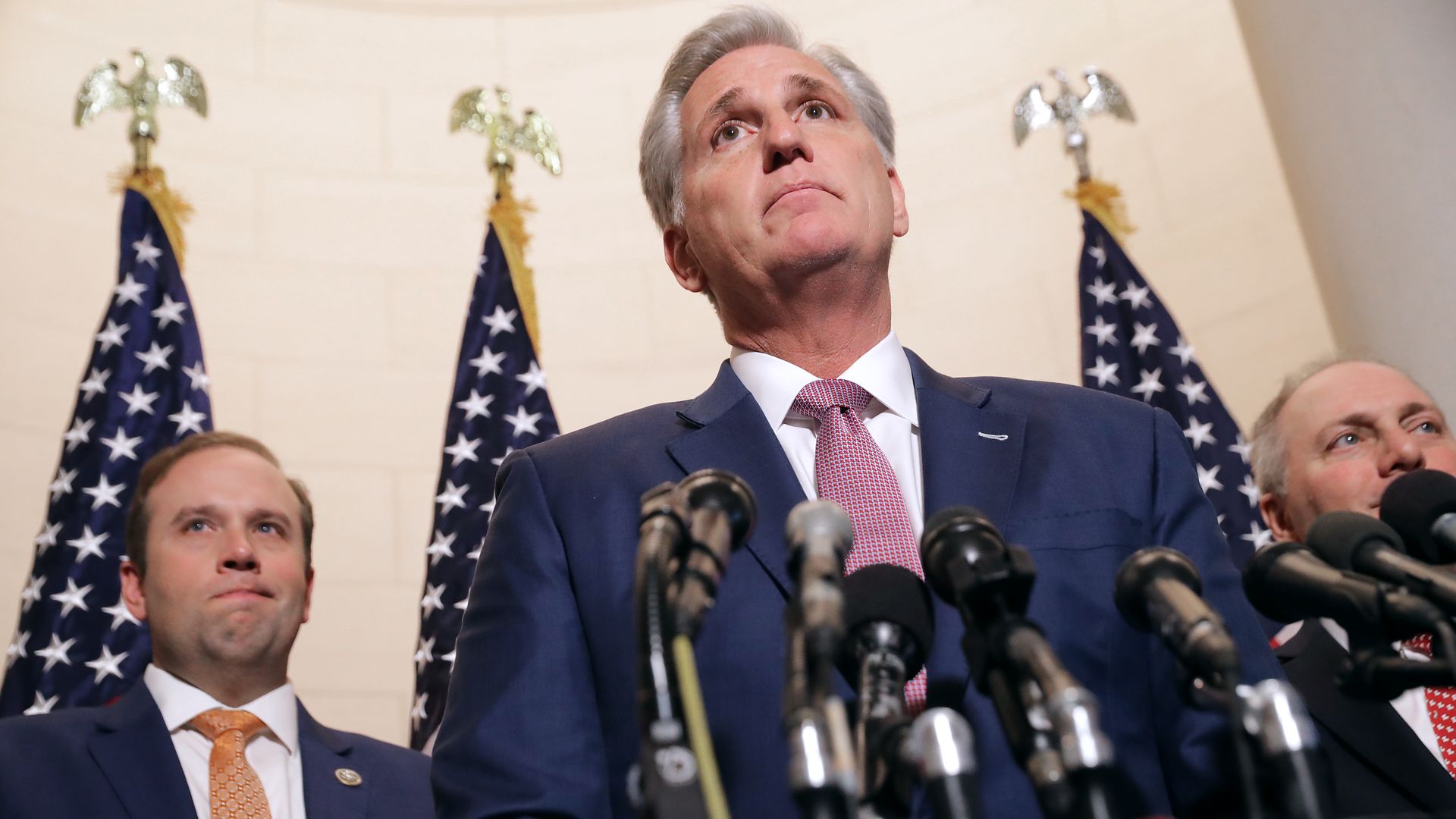 A job posting by Republicans on the House Judiciary Committee says it all about the party's new reality beginning today. The committee is seeking an Investigative Counsel — "an attorney with several years of investigative or litigation experience," according to the listing on Tom Manatos Jobs, a popular Capitol Hill jobs board.
Between the lines: "Litigation experience" is at least partly in anticipation of the possibility of impeachment proceedings, a Hill source tells me.
Why it matters: After controlling the entire government for two years, Republicans on the Hill and in the White House are assuming a defensive crouch, with incoming House Democratic chairs vowing aggressive investigations.
First look ... Rep. Kevin McCarthy (R-Calif.), who today goes from majority leader to minority leader, will say in remarks during today's gavel-handover session:
"As Ronald Reagan advised us, America is too great for small dreams. When we work together, we succeed together. We are now entering a period of divided government, but that is no excuse for gridlock and inaction. We are at our best when we focus not on retribution but on building a more perfect union."
Go deeper: Republicans secretly study their coming hell
Go deeper