The Democrats who voted against Pelosi for speaker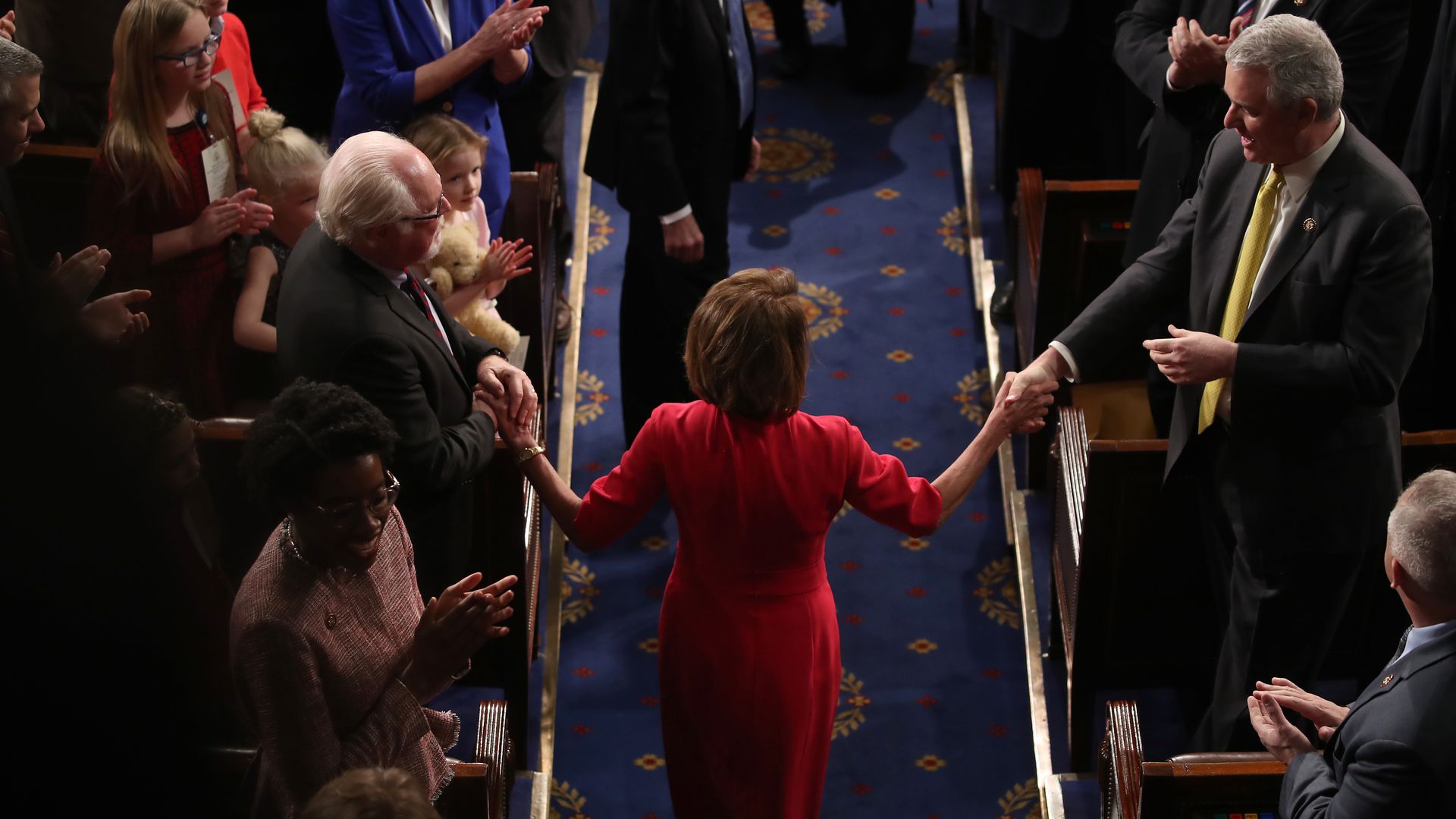 Rep. Nancy Pelosi (D-Calif.) reclaimed the gavel as speaker of the House Thursday, despite 13 House Democrats voting against her and two voting "present" — a procedural option that is not a vote for or against.
Why it matters: The split between Democrats who see Pelosi as the best possible foil to President Trump and those who sought a new generation of leadership threatened to upend her speaker bid in the immediate aftermath of the 2018 midterms. In the end, 21 Democrats who said they would support a different candidate ended up voting for Pelosi.
Here's who voted against Pelosi for speaker, and who they voted for instead:
Anthony Brindisi (N.Y.): Joe Biden
Jim Cooper (Tenn.): present
Jason Crow (Colo.): Sen. Tammy Duckworth
Joe Cunningham (S.C.): Rep. Cheri Bustos
Jared Golden (Maine): Bustos
Ron Kind (Wis.): Rep. John Lewis
Conor Lamb (Pa.): Rep. Joe Kennedy
Ben McAdams (Utah): Rep. Stephanie Murphy
Kathleen Rice (N.Y.): Stacey Abrams
Max Rose (N.Y.): Duckworth
Kurt Schrader (Ore.): Rep. Marcia Fudge
Mikie Sherrill (N.J.): Bustos
Elissa Slotkin (Mich.): present
Abigail Spanberger (Va.): Bustos
Jeff Van Drew (N.J.): "No" changed to present
Go deeper: A look inside the most diverse Congress in history
Go deeper