Live updates: Democrats retake the House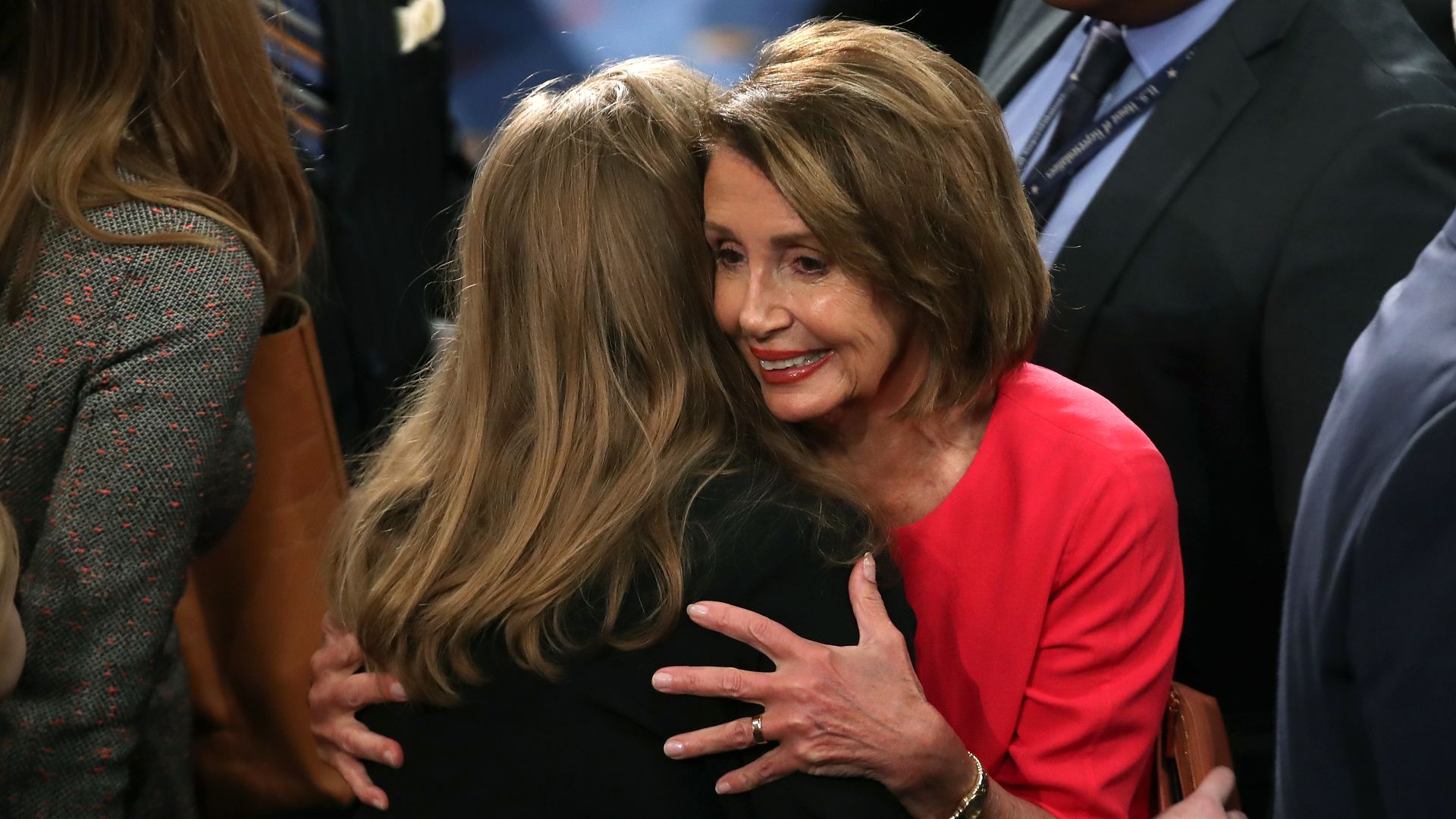 A split Congress was officially sworn in on Thursday afternoon, with Democrats taking control of the House and Republicans adding to their majority in the Senate.
Why it matters: The first item on the 116th Congress' agenda is to reopen the government, with Democrats in the House planning to pass legislation to do just that — though it likely won't get far in the Senate. Up next will be a slew of House investigations into President Trump and his administration. Follow along for the key moments of the new Congress' first day.
7 am: Rep. Nancy Pelosi says on NBC's "Today" that she does not think the Department of Justice guidance that states a sitting president cannot be indicted is "conclusive." With that response, she becomes the highest ranking official to suggest President Trump could be indicted while in office.
12 pm: The House meets for the swearing in ceremonies and to vote for the speakership. Vice President Mike Pence swears in newly elected and re-elected senators.
Among Pelosi's guests as she retakes the gavel as speaker, per The Hill's Scott Wong: Tony Bennett and Susan Benedetto; Mickey Hart of the Grateful Dead and Caryl Hart; fashion consultant Tim Gunn; President Randi Weingarten of the American Federation of Teachers; Stephanie Schriock and Ellen Malcolm of EMILY's List.
12:40 pm: Rep. Hakeem Jeffries officially nominates Pelosi for speaker of the House.
1:44 pm: Pelosi receives 220 votes and is elected speaker, passing the 216 vote threshold necessary to cement her widely expected victory.
2:27 pm: House Minority Leader Kevin McCarthy (R-Calif.) introduces Pelosi as the new speaker: "The country knows Nancy Pelosi as an experienced leader with three decades of service in Congress. A fighter for her causes. And a true trailblazer."
2:49 pm: Pelosi invites the children of Congress to join her as she takes the oath of office.
Go deeper