Blue states appeal Affordable Care Act ruling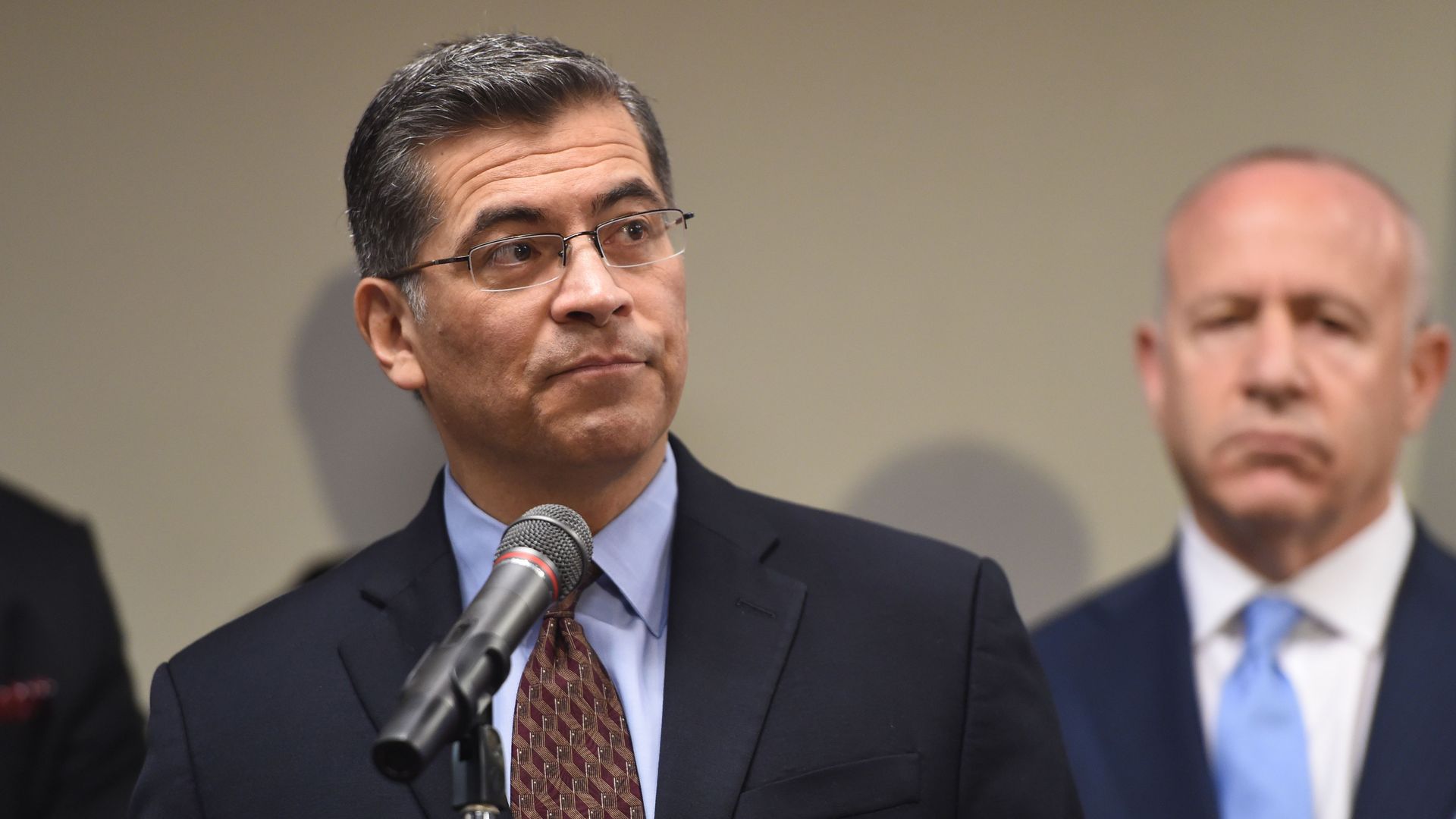 A group of Democratic attorneys general, led by California Attorney General Xavier Becerra, moved today to appeal last month's district court decision striking down the Affordable Care Act.
What we're watching: The case now moves to the Fifth Circuit Court of Appeals, where many legal experts — who have always thought the case against the law was weak — say the decision could easily get overturned. The health care law remains in effect during the appeal.
Go deeper