The Chinese role in Apple's seismic iPhone warning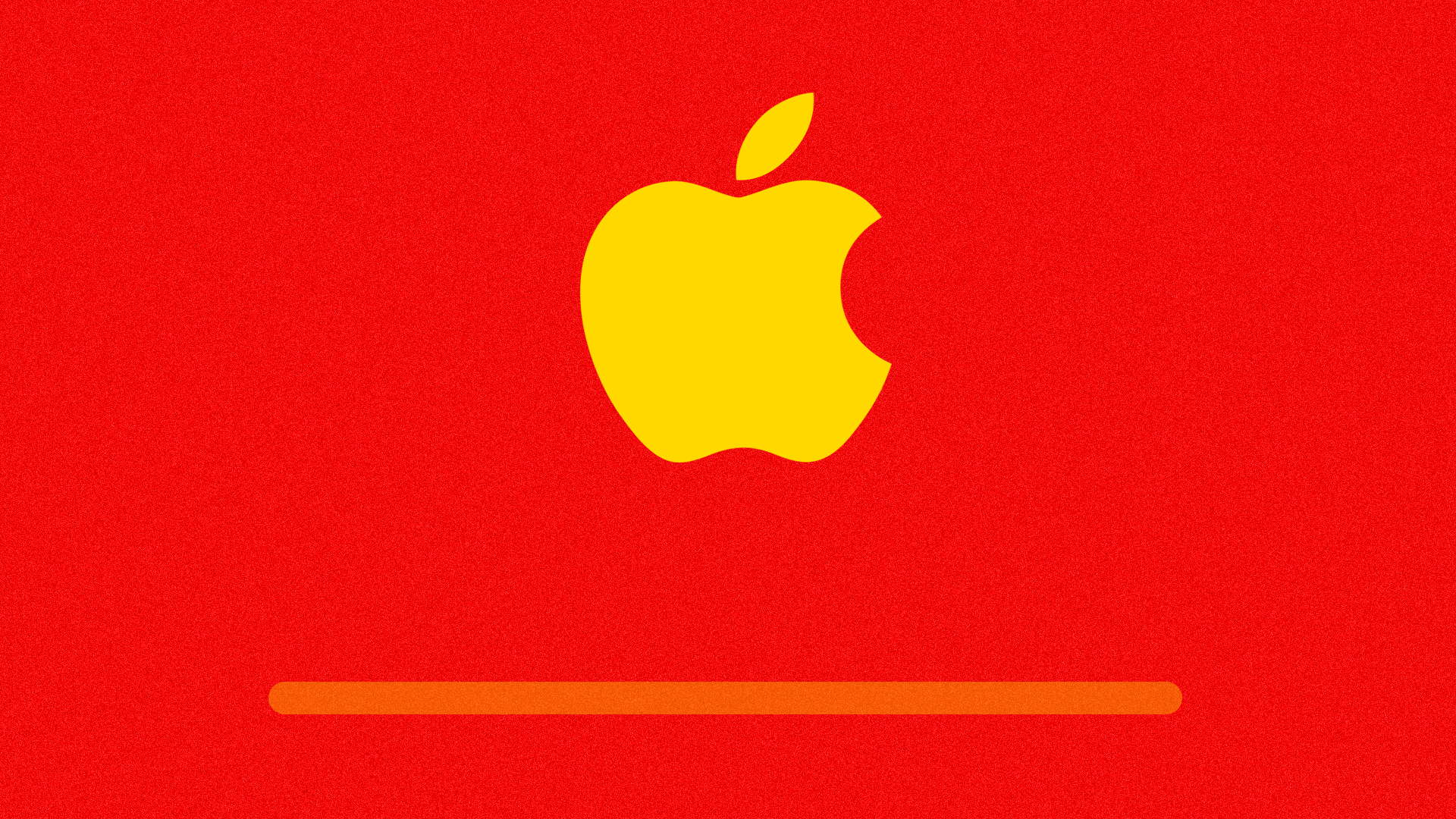 There was a collective thud Wednesday as Apple warned that its holiday quarter revenue would fall billions short of expectations amid exceptionally weak business in China.
The backdrop: There are two important factors to consider when trying to make sense of the news: The problems Apple saw in China go far beyond just Apple. But Apple's iPhone problems extend far beyond China, too.
On China: The Chinese economy is weak and perhaps weaker than previously realized. This is probably the biggest takeaway from the news.
Apple CEO Tim Cook said that weakness in Greater China (which Apple defines as China, Taiwan and Hong Kong) accounted for nearly all of the company's revenue miss (though it did see other pockets of weakness).
Some of that was likely share picked up by other smartphone makers, but it also suggests significant slowness in the Chinese economy, particularly at the high end of the market.
On iPhone: While things were especially bad in China, Apple saw weak iPhone demand in other places, too.
Apple blamed a range of factors, from currency exchange rates to people choosing a discounted battery replacement for their old phone rather than buying a new iPhone.
All of those points are likely valid, but miss the fundamental issue: the smartphone market has matured. People are happy with a battery upgrade because they are generally happy with their phone.
This is problematic for Apple not just because the iPhone generates the bulk of company revenue and profits, but also because Apple tends to do best when innovation is rapid rather than incremental.
What they're saying:
Apple CEO Tim Cook: "While we anticipated some challenges in key emerging markets, we did not foresee the magnitude of the economic deceleration, particularly in Greater China."
Bloomberg's Shira Ovide wrote an article, headlined "Apple's iPhone warning comes years too late," saying that Apple missed clear warning signs that the smartphone business was slowing down. "This should have been absolutely predictable to anyone who was able to peer outside of Apple's bubble."
The Verge's Tom Warren: "I think Apple is hitting a difficult iPhone period. People are upgrading less, carrier subsidies aren't enough, and $1,000 phones are making consumers pause and consider. Mix that in with fears of a recession, and 2019 could be challenging for Apple and many others."
What's next: Apple will report full results at the end of the month and will likely go into greater detail.
Meanwhile, we will also hear from other smartphone makers as well as others with big business in China.
That should help show how much of Apple's experience was universal and how much it was uniquely its own.
Go deeper: Other companies are feeling the heat in China's slowing market
Go deeper