A look inside the most diverse Congress in history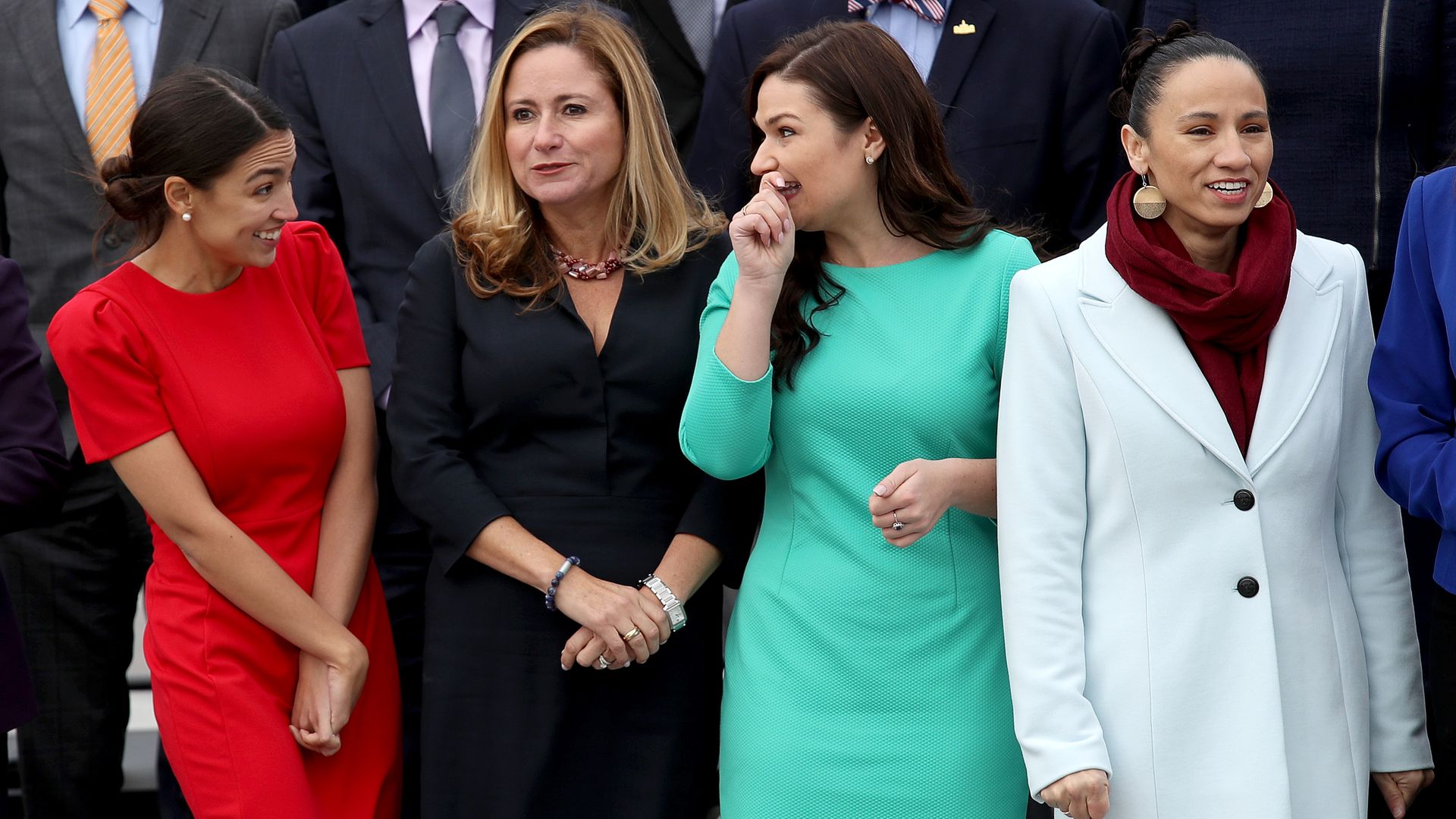 The 535 members of the 116th Congress are set to take their oaths on Thursday afternoon as the most diverse congressional class in history.
The big picture: Women will comprise almost a quarter of this Congress, according to the Center for American Women and Politics at Rutgers University. And more than 100 women will serve in the House of Representatives, which is set to be led by Nancy Pelosi, the first and only woman to become speaker of the House and the first speaker to regain the gavel in more than 50 years.
By the numbers: 25 women will serve in the Senate, including 17 Democrats and 8 Republicans. In the House, 13 Republican women will take their seats — 10 fewer than last Congress — along with 89 Democratic women, according to AP.
More firsts:
Rep. Rashida Tlaib (D-Mich.) and Rep. Ilhan Omar (D-Minn.) will be the first Muslim women to serve in Congress.
Tlaib will be the first Palestinian-American woman in Congress, and she will take her oath on a Quran that once belonged to Thomas Jefferson.
Omar will be the first Somali-American in congressional history.
Reps. Sharice Davids (D-Kan.) and Deb Haaland (D-N.M.) will be the first Native American women in Congress.
Rep. Debbie Mucarsel-Powell will be the first Ecuadorian-American and first immigrant born in South America to be sworn into Congress.
Texas will have its first Latina members of Congress, Veronica Escobar and Sylvia Garcia.
Massachusetts and Connecticut will each send African-American women to Congress for the first time, Ayanna Pressley and Jahana Hayes, respectively.
New Hampshire will send its first openly gay member of Congress, Chris Pappas.
A woman will represent both Arizona (Democrat Kyrsten Sinema) and Tennessee (Republican Marsha Blackburn) in the Senate for the first time.
29-year-old Alexandria Ocasio-Cortez (D-N.Y.) will become the youngest woman to serve in congressional history.
The bottom line: While this Congress is still far from reflecting the true makeup of the U.S. population, its diverse voices and experiences will undoubtedly impact the debate and legislation for the next 2 years.
Go deeper