Scoop: Trump's plan for today's shutdown meeting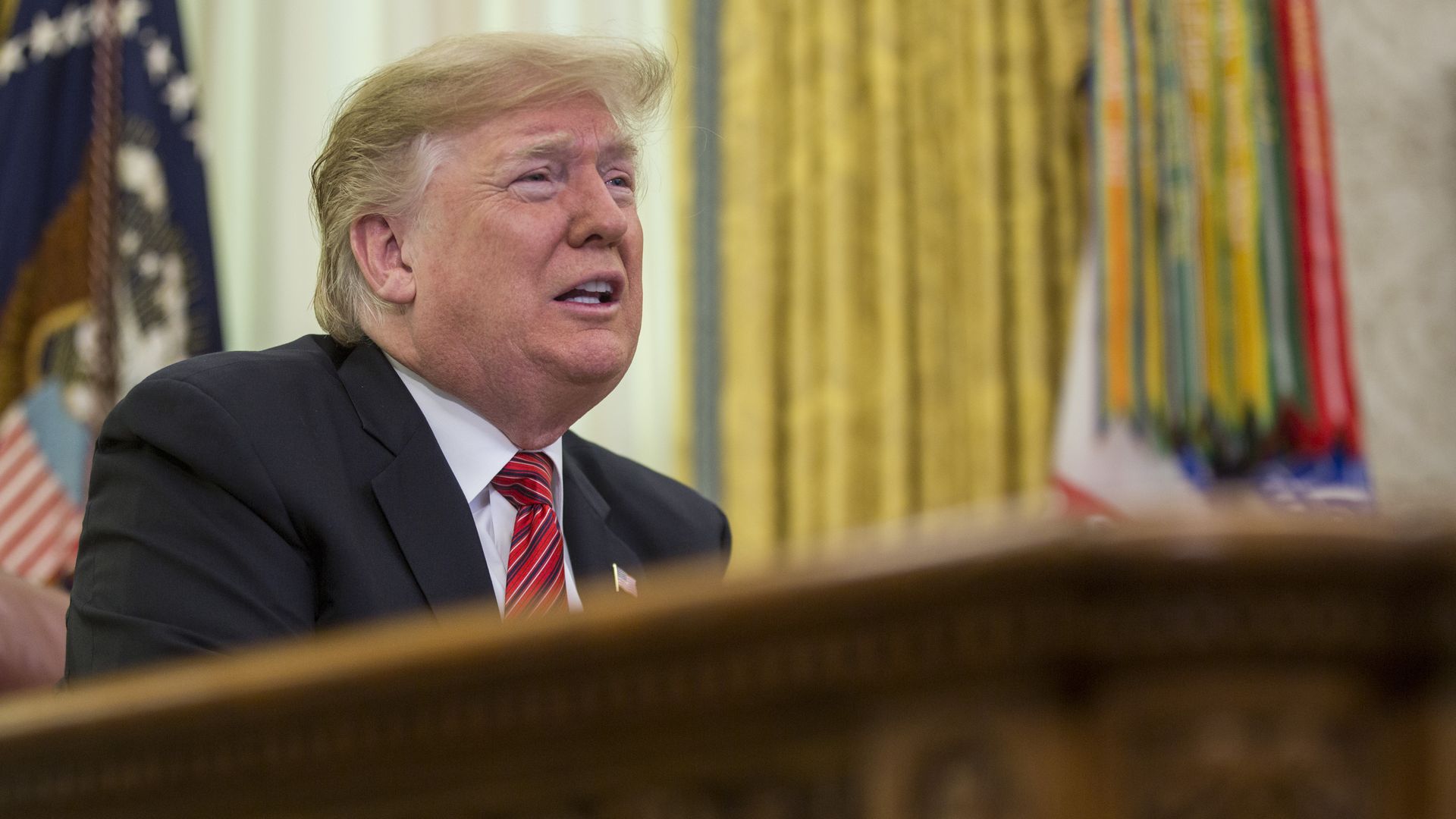 On Day 12 of the shutdown, President Trump plans to hold today's meeting with congressional leaders in the Situation Room as a way of dramatizing security concerns at the border, according to Hill sources in both parties.
The big picture: Top House and Senate leaders from both parties RSVP'd "yes" to yesterday's invitation and will attend, I'm told. Talks were on ice over the holidays, lending drama to face-to-face negotiations despite widespread skepticism about a breakthrough.
With some Republicans worried Trump hasn't used the bully pulpit deftly enough during the shutdown, this is a chance for Trump to regain the offensive before Democrats take control of the House tomorrow.
Speaker-designate Nancy Pelosi wrote House Democrats yesterday: "On Thursday, House Democrats will take action to end the Trump Shutdown, as we pass strong, bipartisan legislation to reopen government, which has already received strong bipartisan support in the Senate."
"We are giving the Republicans the opportunity to take yes for an answer."
Go deeper: Trump's Christmas shutdown spooks GOP
Go deeper