Netanyahu helps Honduras warm ties with Trump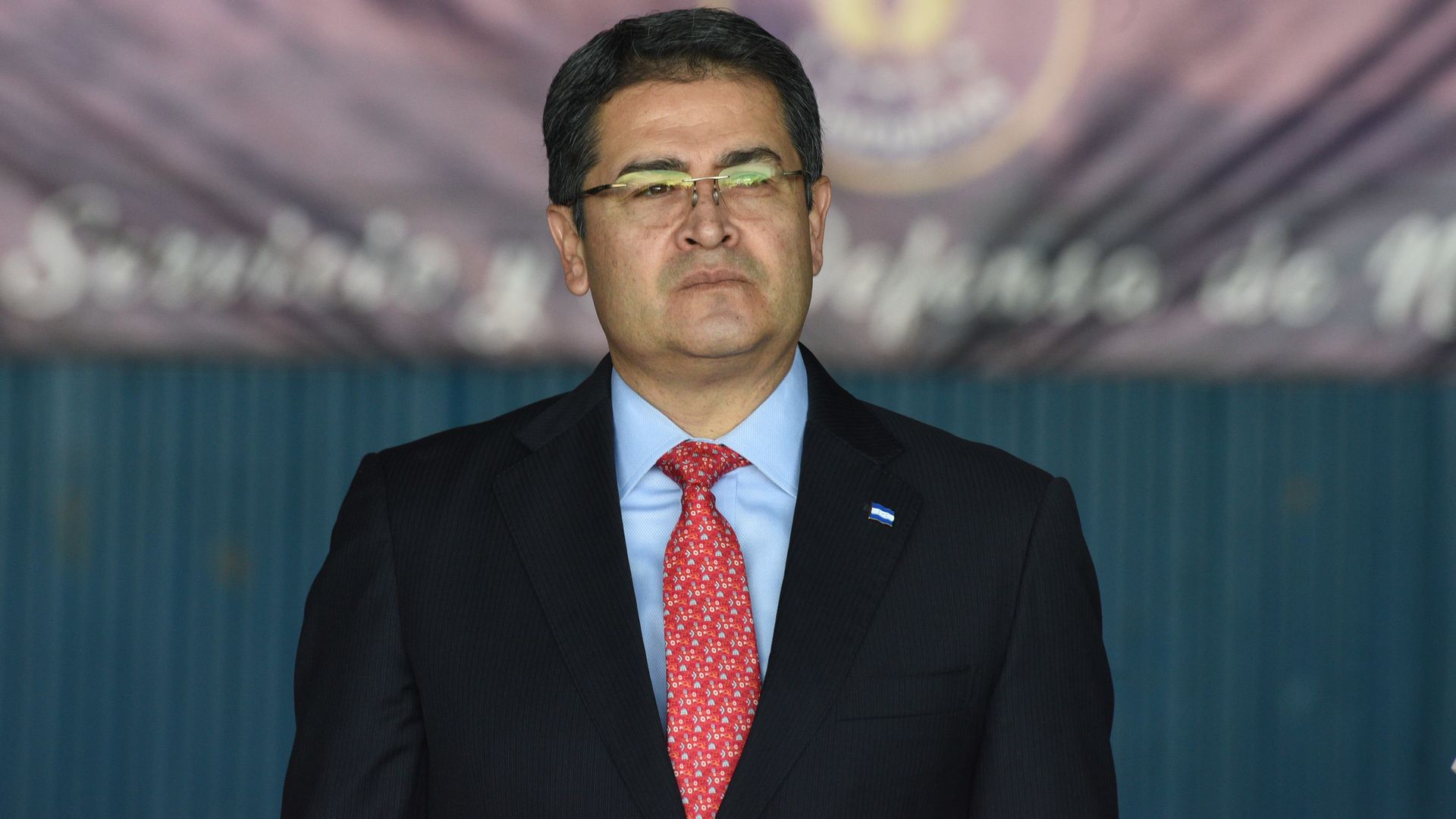 Israeli Prime Minister Benjamin Netanyahu is helping to open doors in Washington for Honduran President Juan Orlando Hernández as part of his effort to push the Latin American nation to move its embassy in Israel to Jerusalem. Israeli officials said this was one of the reasons Netanyahu organized a trilateral meeting with Hernández and Secretary of State Mike Pompeo Tuesday in Brasilia on the sidelines of Brazilian President Jair Bolsonaro's inauguration.
Why it matters: U.S.-Honduran relations are currently tense over immigration issues, specifically migrant caravans. President Trump even threatened to cut U.S. aid to Honduras and other Central American countries if they do not stop their migrant flows to the U.S. Israeli officials said that Honduras had requested Israel's help in warming relations with the Trump administration as one of its conditions for moving its embassy to Jerusalem.
Israeli officials who spoke to reporters on Netanyahu's plane back to Tel Aviv said Hernández asked Netanyahu to get him a meeting with Pompeo because he couldn't reach him for a long time. They added that Netanyahu asked Pompeo to join his meeting with Hernández, which dealt mainly with the issue of moving the Honduran embassy to Jerusalem.
The short trilateral meeting lasted 15 minutes. The Israeli officials said Netanyahu told Pompeo that Israel is ready to help Honduras on issues like water and agriculture development, which pushed many Hondurans to attempt to head north. Netanyahu emphasized this to highlight why it would benefit the Trump administration to join in those efforts.
After the meeting, they issued a joint statement which said the three countries agreed to strengthen political relations and coordinate greater cooperation on development in Honduras.
What they're saying: The joint statement added, "They also agreed to pursue a plan of action which includes meetings in their three capitals to advance the process of the decision to open embassies in both Tegucigalpa and Jerusalem."
The Israeli officials said they hope Honduras will move its embassy to Jerusalem within two months — and Israel will open an embassy in Tegucigalpa during the same time frame.
Go deeper: Australia to move its embassy in Israel to West Jerusalem
Go deeper