Mitt Romney: Trump failing the U.S. as a world leader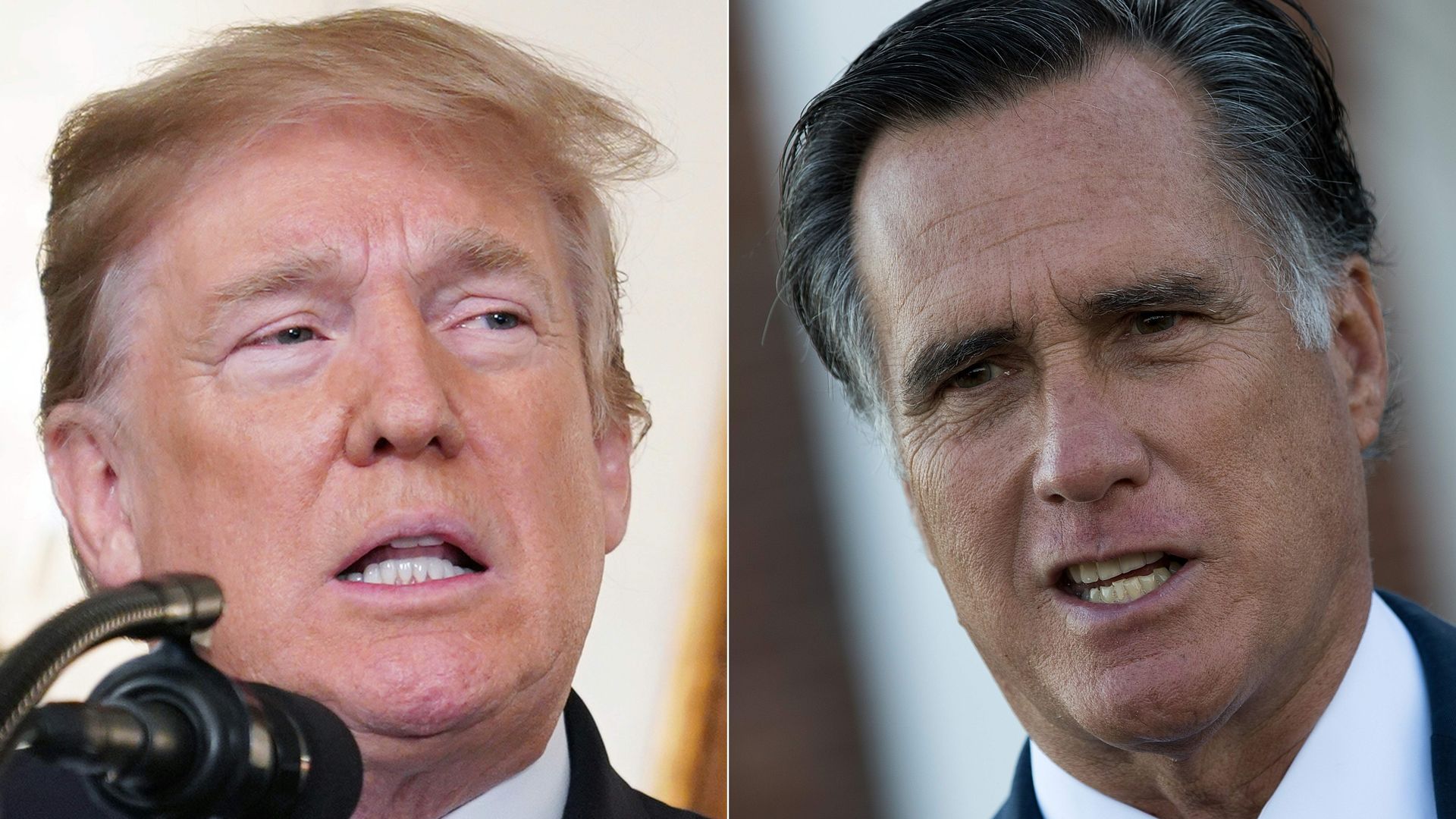 Two days before he'll be sworn in as the newest senator from Utah, Mitt Romney criticized President Trump as having "not risen to the mantle of the office" in an op-ed for the Washington Post.
The big picture: After excoriating Trump in a scripted appearance during the 2016 campaign, Romney has largely held his tongue in the first two years of the Trump presidency and stayed under the radar as he made — and won — his bid for the Senate.
Romney's piece focused on Trump's foreign policy and relationships with allies while maligning his "name-calling" and "conduct." He pointed out that areas where he agreed with Trump were on longtime, mainstream Republican policies.
"The Trump presidency made a deep descent in December."
"After he became the nominee, I hoped his campaign would refrain from resentment and name-calling. It did not."
"His early appointments of Rex Tillerson, Jeff Sessions, Nikki Haley, Gary Cohn, H.R. McMaster, Kelly and Mattis were encouraging. But, on balance, his conduct over the past two years, particularly his actions this month, is evidence that the president has not risen to the mantle of the office."
"This comes at a very unfortunate time. Several allies in Europe are experiencing political upheaval. Several former Soviet satellite states are rethinking their commitment to democracy. Some Asian nations, such as the Philippines, lean increasingly toward China, which advances to rival our economy and our military."
"To reassume our leadership in world politics, we must repair failings in our politics at home. That project begins, of course, with the highest office once again acting to inspire and unite us."
Go deeper