Pompeo and Netanyahu can't come to terms on Israel-Croatia arms deal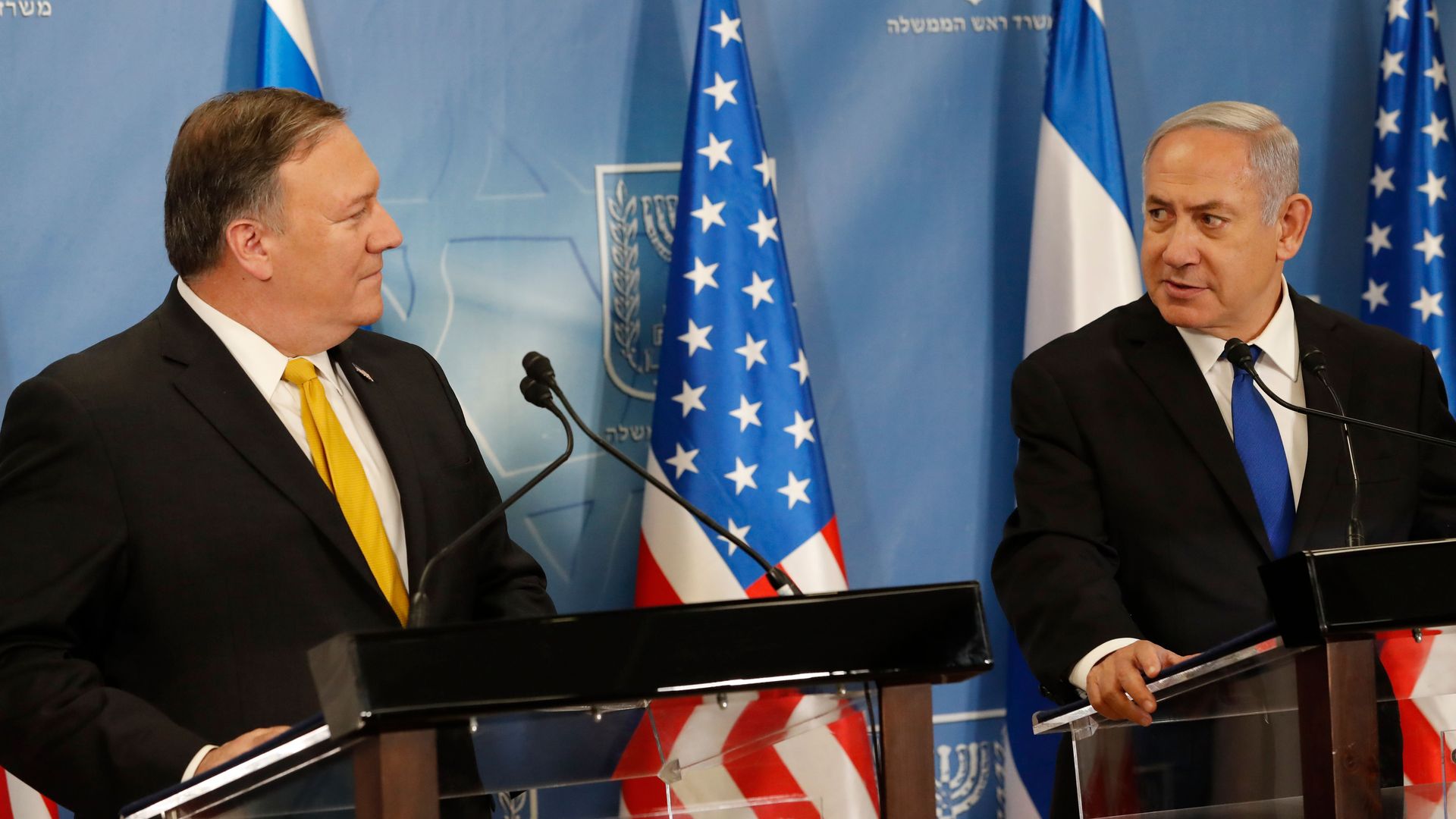 During their meeting in Brasilia on Tuesday, Secretary of State Mike Pompeo and Israeli Prime Minister Benjamin Netanyahu failed to make a deal regarding the Trump administration's objections to a proposed $500 million deal for F-16 jets between Israel and Croatia, a senior Israeli official told reporters.
Why it matters: Croatian Prime Minister Andrej Plenković said earlier this week that he was waiting for the outcome of the Pompeo-Netanyahu meeting and threatened to cancel the deal if Israel and the U.S. could not resolve their differences. The deal was supposed to be implemented before the end of 2018, but has been held up by the U.S. for almost two months.  
The Israeli official said the F-16 deal was the only issue Netanyahu and Pompeo could not make progress on in their meeting, adding the issue "is stuck in deep bureaucracy."
As I reported last month, the Trump administration objects to the fact that Israel wants to sell Croatia 12 F-16 fighter jets with upgraded Israeli technology included in the planes. The U.S. wants Israel to return the jets to their original condition before transferring the jets to Croatia, but the Croatian government has demanded the "Israeli version" — or has threatened to cancel the deal.
Netanyahu is personally trying to solve the crisis, raising the issue in a phone call with former Secretary of Defense James Mattis, who rejected his request to soften the U.S. conditions for the deal. Israeli officials told me that Mattis' position practically killed the deal.  
Go deeper: U.S. lays out terms for $500 million Israel-Croatia arms deal
Go deeper