A nail-biting inside view of the Big Oil Bet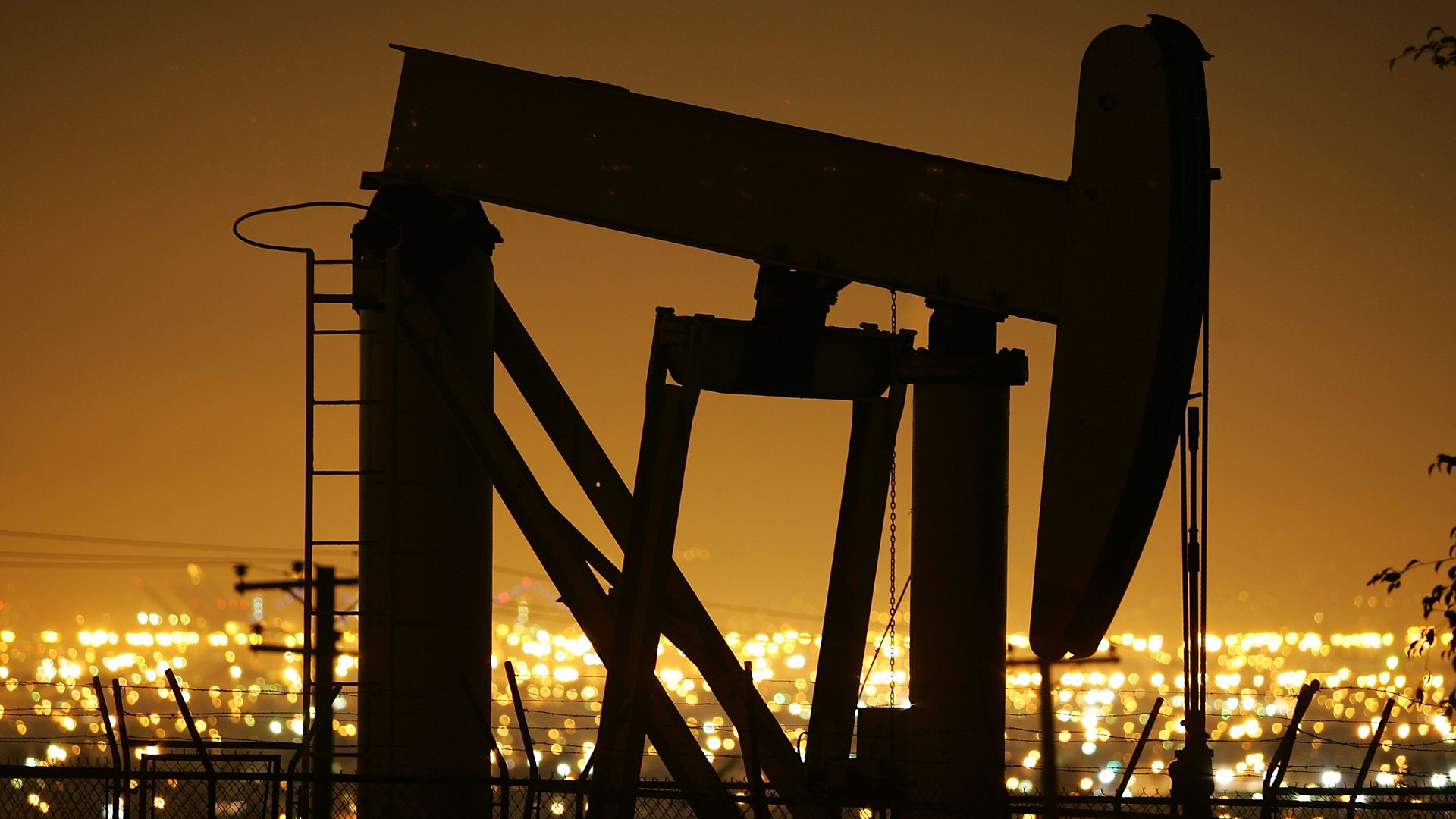 After a year of competition, the price of Brent crude closed at $52.20 a barrel, and congratulations began to pour in on Twitter. It was last Friday and — for the third time in four years — I looked like a strong shot to win the Oil Bet, an annual contest among some two dozen energy analysts, academics and reporters to project Brent's year-end price. A snarky suggestion from a former BP executive was that Goldman Sachs — itself far out of the money — put me on the payroll.
Yes, but: In the most topsy-turvy market in a decade, everyone knew that actually anything could happen, and on Monday, in the final two hours of trading for the year, it did — oil prices made a dramatic bullish lurch. The crown went to Brian Scheid, of S&P Global Platts.
How the impossible year went down: The Oil Bet began four years ago as a lark among five oil fanatics on Twitter (here is its history, written by Leslie Hayward, now of Rapidan, who privately took on the role of administrator). The prize is small — a glass of red wine. But since it has grown to some three dozen bettors.
For most of 2018, it looked like I had no shot at all. Based on a forecast I had seen that supplies would flood the market in the last quarter, my wager was $50.01 a barrel.
That quickly looked ludicrous as, with a superlatively disciplined OPEC-Russia tandem, the price rose rapidly into the $70s-per-barrel and then the $80s. The talk was a return to $100-a-barrel oil. I was not thinking victory, but humiliation.
Then, abruptly — in October — the mood shifted. The market suddenly noticed that U.S. shale drillers had added almost 2 million barrels of oil a day.
The price began to plunge. By Dec. 1, it was under $60, a 30% plummet. Impossibly, I could see it was heading my way — I could win as long as the end-year price was between $49.50 and $53.49.
As of 1 pm Monday — two hours before the close — I was feeling pretty good.
Then came the bullish flush. Soon, the price finally closed at $53.80, 31 cents over my threshold. Brian was the winner with a wager of $57.
Life goes on. The bets are already in for 2019.
Go deeper