Democrats' 2020 race is about to speed up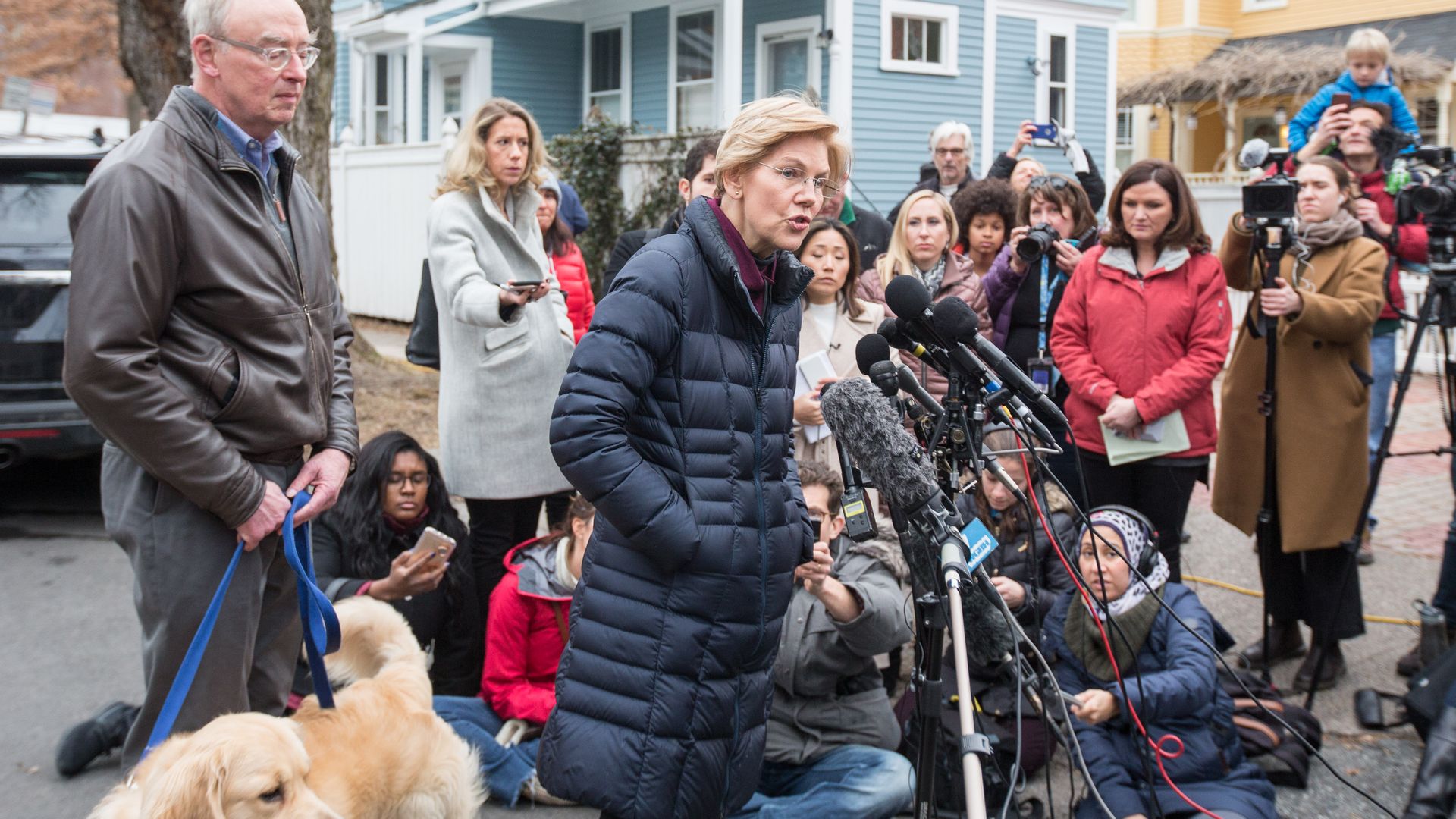 After two months of behind-the-scenes jockeying since the midterms, the Democrats' race for president is about to burst into the open with a series of candidacy announcements and staff hires, 2020 operatives tell me.
What's happening: "This has been a slow dance," one top strategist said. "No one was in a rush — people said they would make a decision over the holidays. Now, the pace is about to change fast."
A wave of announcements, like the one Sen. Elizabeth Warren made on New Year's Eve morning, is planned for the next few weeks.
The hopefuls need to raise money, and need an organization for housing the aides they want to hire to take them off the hot 2020 job market.
Look for announcements this month by Sen. Cory Booker of New Jersey, Sen. Kamala Harris of California, Sen. Kirsten Gillibrand of New York, Colorado Gov. John Hickenlooper and likely others.
"They need a vehicle," the strategist said. That could include an exploratory committee or a full candidacy.
I'm told that "the Bs" — Biden, Bernie, Beto and the billionaires, including Mike Bloomberg — can wait longer because they'll be able to quickly raise money.
Be smart: A veteran of Democratic presidential campaigns said top aides will start to jump to campaigns this month. But many of the "big-time consultants, many of whom have multiple possible 2020 clients," will take longer.
Go deeper: The Democrats' 2020 crowd jumps the gun
Go deeper