Trump slows timeline for Syria exit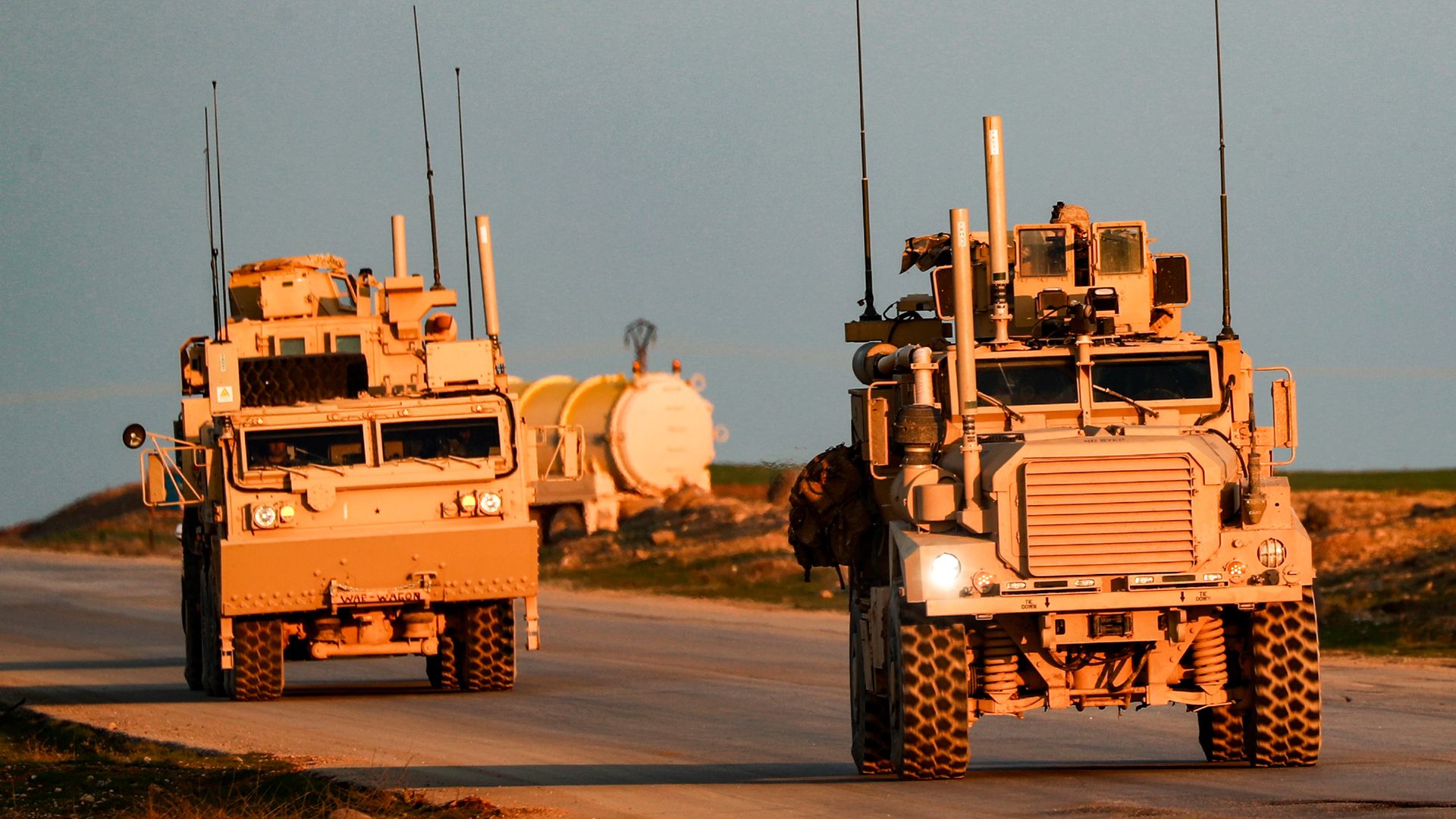 President Trump has slowed down his timetable for a military withdrawal from Syria, agreeing to allow four months for the departure rather than 30 days, the New York Times reports.
Why it matters: It's a sign that Trump may have heeded the criticisms that his initial deadline was too soon, including from outgoing Defense Secretary James Mattis, who opposed the plan. However, the Times notes that military officials won't say when U.S. forces are actually leaving — partly for military secrecy, but in part because "officials recognize that Mr. Trump could change his mind at any moment and speed up the departure."
Go deeper