Pompeo told Netanyahu that Syria pullout won't harm U.S.-Israeli ties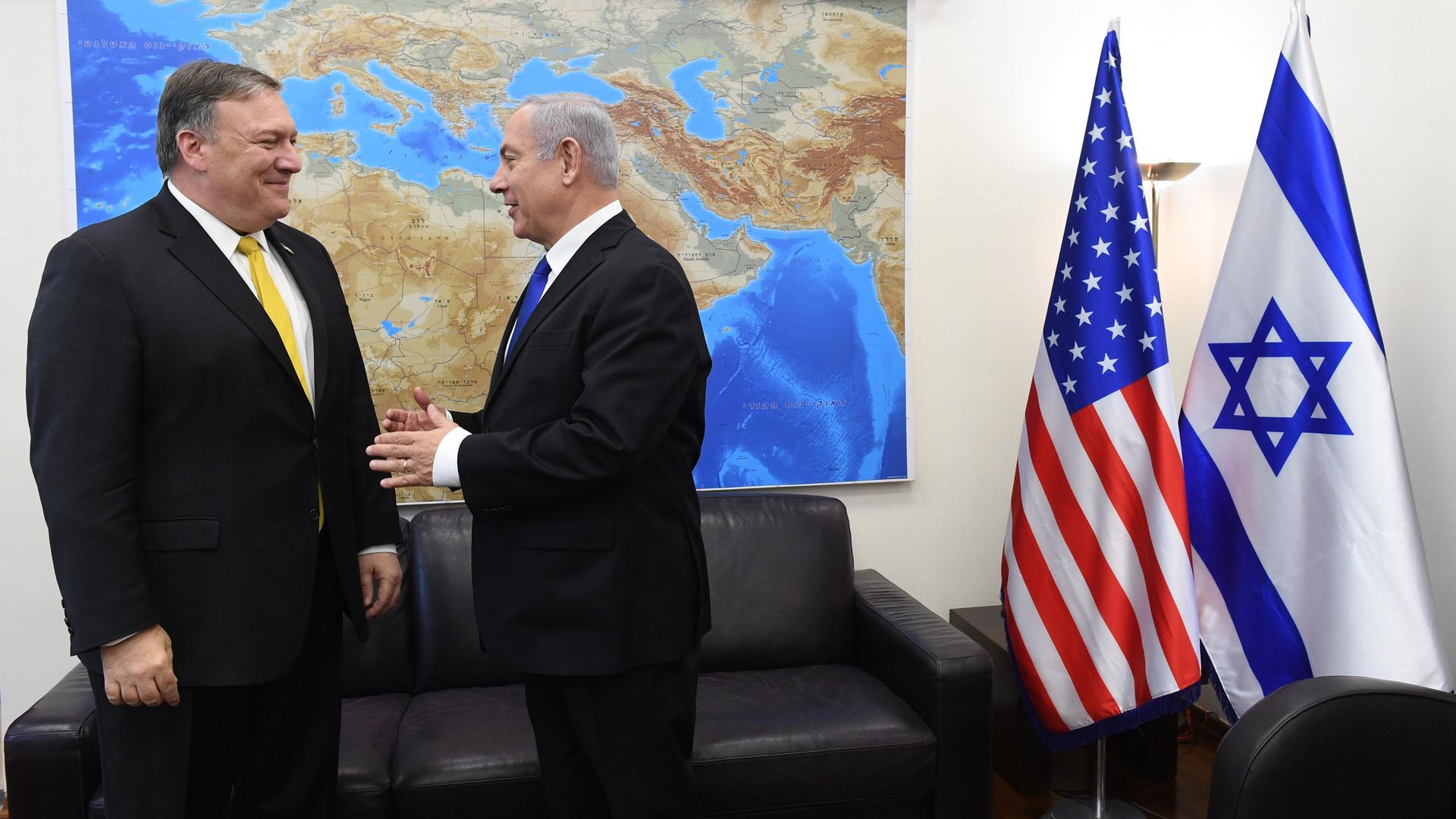 Secretary of State Mike Pompeo told Israeli Prime Minister Benjamin Netanyahu that President Trump's decision to pull U.S. forces out of Syria "in no way changes anything that this administration is working on alongside Israel" during a meeting in Brasilia on Tuesday.
Why it matters: Pompeo's meeting with Netanyahu is one of a series of high-level discussions between Israeli and American officials as the U.S. attempts to reassure Israel that the withdrawal from Syria will not endanger Israeli security. On Sunday, Netanyahu is set to meet with Trump's national security adviser John Bolton in Jerusalem to continue the discussion on the issue.
Pompeo told Netanyahu at the top of the meeting: "The counter-ISIS campaign continues. Our efforts to counter Iranian aggression continue and our commitment to Middle East stability and the protection of Israel continues in the same way it did before that decision was made."
Netanyahu told Pompeo he wants to discuss ways to intensify U.S.-Israeli intelligence and operations cooperation in Syria and elsewhere "to block Iranian aggression in the Middle East, to roll it back." He added, "That's a common aim, and I have to say that I'm also very appreciative of the support, strong support and unequivocal support that you and the president gave our efforts at self-defense against Syria and Hezbollah just in the last few days."
Go deeper: Netanyahu asked Trump for a gradual pullout from Syria
Go deeper