2020 mysteries: More candidates could stay out than actually run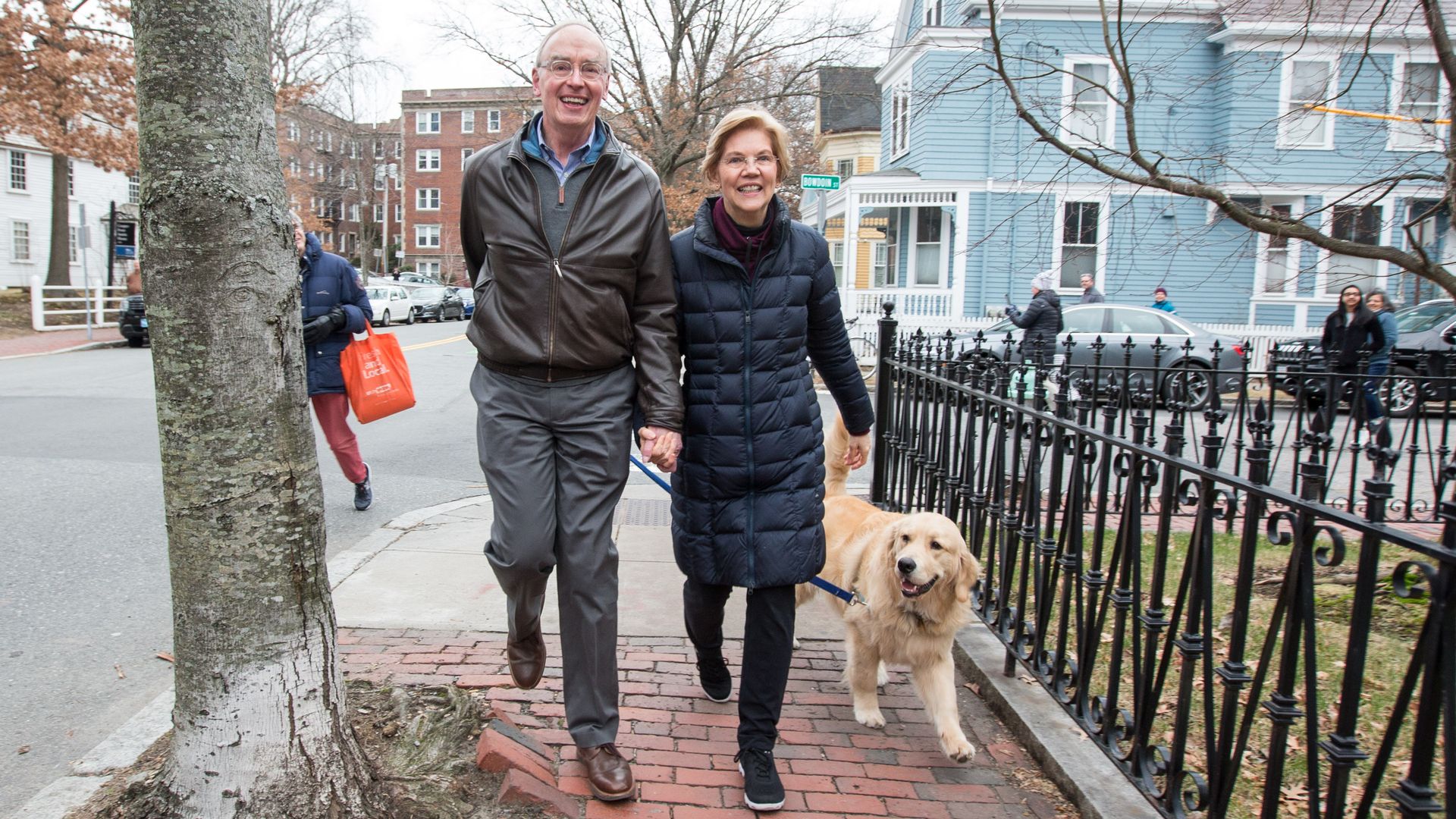 With more than 30 Democrats mulling 2020 bids, the number "who may ultimately stay out of the race is larger than the list of contenders who are certain to run," the N.Y. Times' Jonathan Martin and Alex Burns write on the occasion of Sen. Elizabeth Warren announcing an exploratory committee:
"It is hard to recall a recent presidential primary where, at the outset of the race, there was this much genuine mystery — not only about who would eventually emerge as the nominee, but who planned to run at all."
"It is not difficult to imagine Ms. Warren emerging as a kind of good-government buzz saw on debate stages dotted with billionaires and super PAC beneficiaries. Whether or not voters thrill to her persona or policies, there may be no candidate better equipped than she is to help set the rules of engagement around political money and the 2020 field."
P.S. President Trump in an interview with Fox News' Pete Hegseth, aired last night, on whether Warren believes she can win: "Well, that I don't know. You'd have to ask her psychiatrist."
Go deeper