Netanyahu asked Trump for a gradual pullout from Syria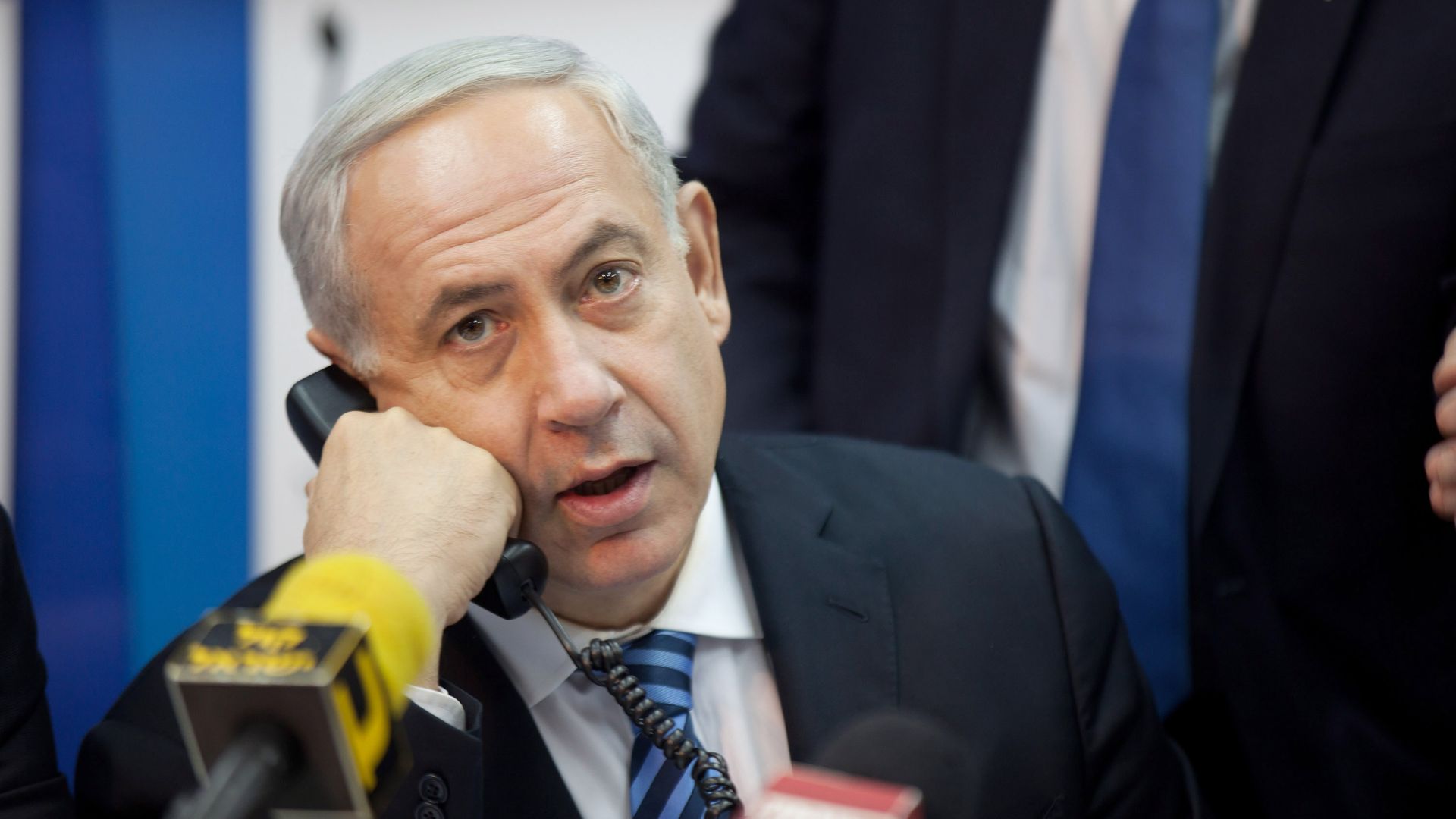 Israeli Prime Minister Benjamin Netanyahu asked President Trump for a gradual pullout of U.S. forces from Syria — implemented over a lengthy period of time — in their Dec. 20 phone call, an Israeli official told reporters who traveled with Netanyahu to Brazil for the inauguration of Brazilian President-elect Jair Bolsonaro.
The big picture: Israel is concerned that a rapid U.S. withdrawal will embolden and encourage Iran to continue its military entrenchment in Syria. The official's statement echoed what Trump tweeted earlier Monday about U.S. forces "slowly" coming home from Syria.
Israel was updated about Trump's Syria decision several days before the official announcement, according to the official, who added that Netanyahu spoke twice with Trump before and after the announcement and twice with Secretary of State Mike Pompeo. In addition, the IDF's chief of staff, Gadi Eizenkott, spoke several times over the last two weeks with Gen. Joseph Dunford, chairman of the Joint Chiefs of Staff.
Netanyahu will meet with Pompeo on Tuesday in Brasilia to further discuss the issue. After returning to Israel, Netanyahu will meet national security adviser John Bolton for dinner at his residence on Sunday and another working meeting next Monday. The Israeli official said Netanyahu is also planning on attending the World Economic Forum in Davos at the end of January and wants to meet Trump, who is also planning to attend.
Netanyahu is set to discuss Israeli policy in Syria both during and after the planned U.S. pullout with Pompeo and Bolton. The Israeli official said, "We are going to continue the airstrikes against Iranian targets in Syria regardless of the U.S. policy. We have shown this already, and it is a message to the Iranians that we are not going to back down."
Go deeper: Netanyahu rejected Russian plan to work with U.S. on Syria, Iran
Go deeper