The 2020 presidential race is kicking off right on schedule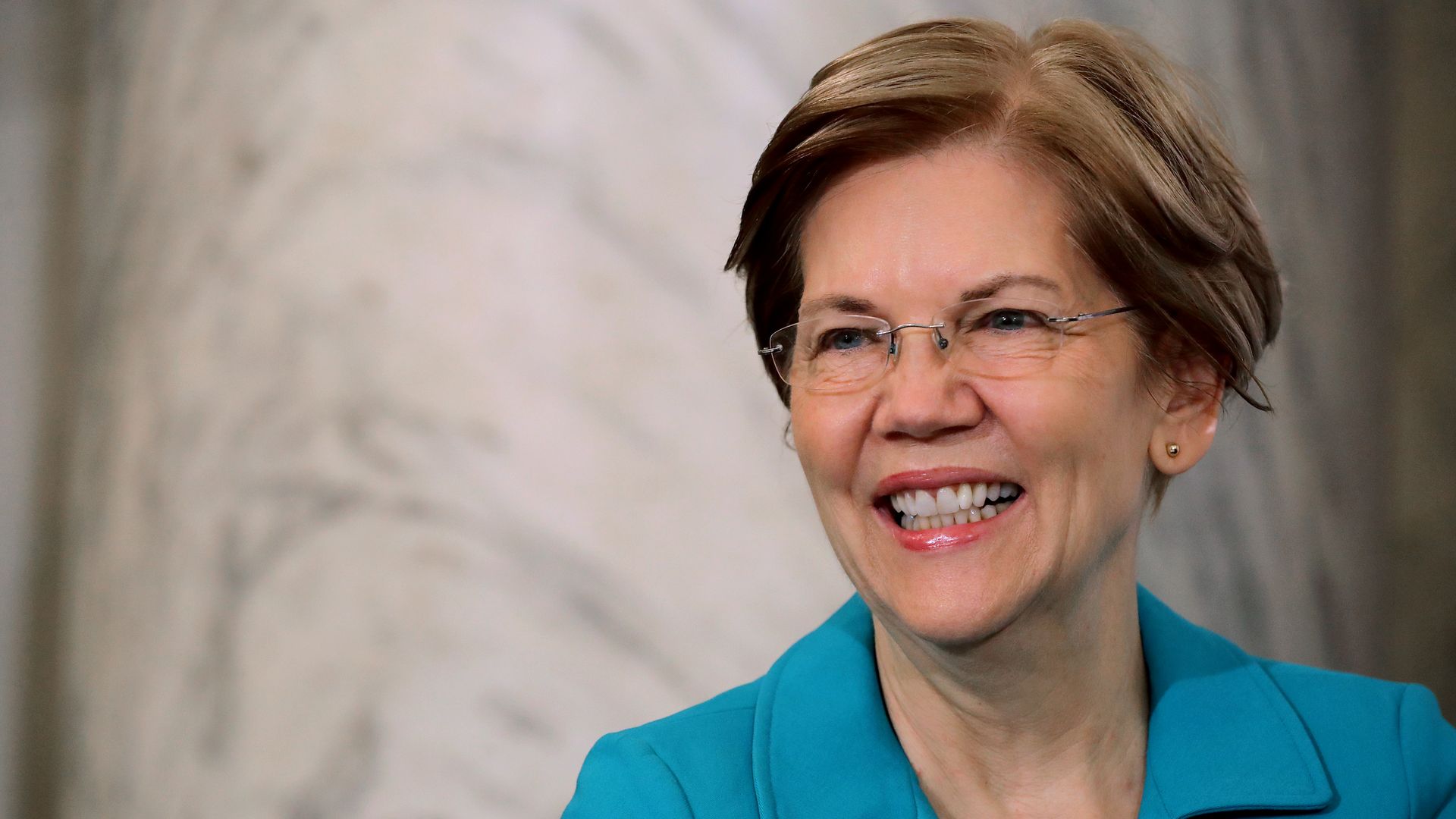 Sen. Elizabeth Warren became the most prominent Democratic candidate to launch an exploratory committee for president on Monday, joining former HUD Secretary Julián Castro and several other Democrats who have already announced their intent to challenge President Trump in 2020.
The big picture: Presidential campaigns weren't always this lengthy, with Bill Clinton announcing his bid just 13 months before the 1992 election, the New York Times notes. But since then, it's become somewhat standard for major candidates to declare early — sometimes even a full two years before the election.
2016: Jeb Bush announced he would "actively explore" a run 23 months before the 2016 election, while Ted Cruz officially announced 20 months before. Democratic candidate Hillary Clinton officially announced her run in April 2015, and Donald Trump kicked off his campaign in June.
2012: Republican candidates waited to challenge President Obama until 20 months before the election, with former Minnesota Gov. Tim Pawlenty declaring in March 2011. He was followed by Republican nominee Mitt Romney, who formed an exploratory committee in April.
2008: Iowa Gov. Tom Vilsack announced his bid a full two years ahead of time — during the week of the 2006 midterms. John McCain did the same later that November, while Democratic contenders Barack Obama and Hillary Clinton both announced in January 2007.
2004: Democratic nominee John Kerry was the first to announce he would challenge President George W. Bush, launching an exploratory committee 23 months before the election.
2000: Democratic Sen. Paul Wellstone really jumped the gun, forming an exploratory committee 31 months before the 2000 election in April 1998. Vice President Al Gore did the same on New Year's Day in 1999, followed by Bush two months later.
Go deeper: The Democrats' 2020 crowd jumps the gun
Go deeper