What John Kelly is proudest of: Serving as a check on Trump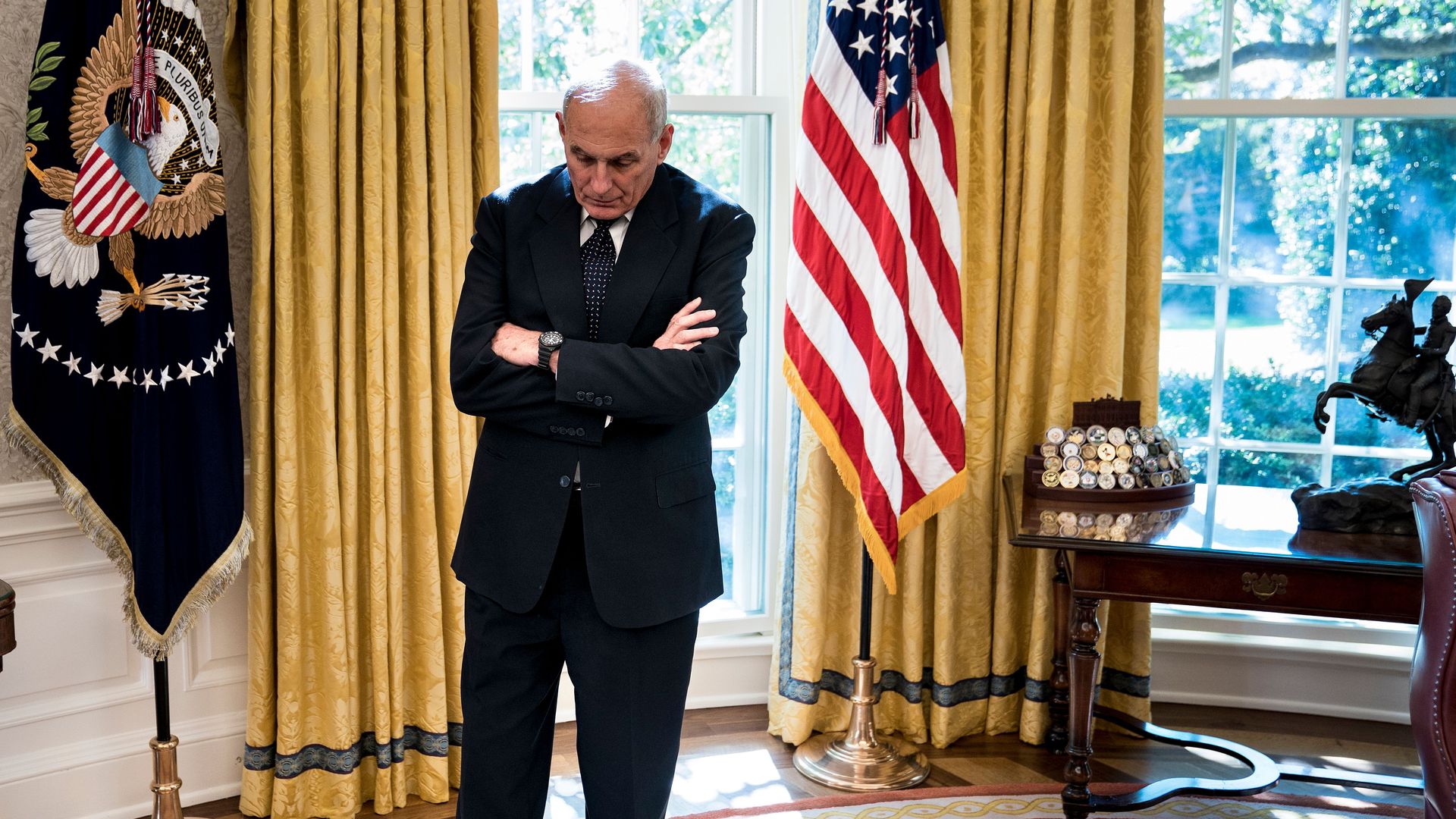 In an exit interview with the L.A. Times, White House chief of staff John Kelly argued that his tenure is "best measured by what the president did not do when Kelly was at his side," including a hasty withdrawal from Afghanistan, immigration and security reporter Molly O'Toole writes.
The bottom line: "Trump sometimes pressed his advisors on the limits of his authority under the law, often asking Kelly, 'Why can't we do it this way?' But Trump never ordered him to do anything illegal, Kelly stressed," O'Toole writes. Kelly leaves Wednesday after 17 months in the West Wing.
As for the border wall, which is at the center of debate during the government shutdown: "To be honest, it's not a wall," Kelly said.
O'Toole writes that one of Kelly's first acts after becoming secretary of Homeland Security in early 2017 was to "seek advice from those who 'actually secure the border,' Customs and Border Protection agents who Kelly calls 'salt-of-the-earth...'"
Those people told Kelly that the U.S. needs "a physical barrier in certain places, we need technology across the board, and we need more people.'"
Kelly told O'Toole: "The president still says 'wall' — [increasingly] he'll say 'barrier' or 'fencing,' now he's tended toward steel slats. But we [abandoned the idea of] a solid concrete wall early on in the administration, when we asked people what they needed and where they needed it."
"Asked if there is a security crisis at the Southern border, or whether Trump has drummed up fears of a migrant 'invasion' for political reasons, Kelly did not answer directly, but said, 'We do have an immigration problem,'" O'Tool writes.
Go deeper