California wildfire was deadlier because of ignored warnings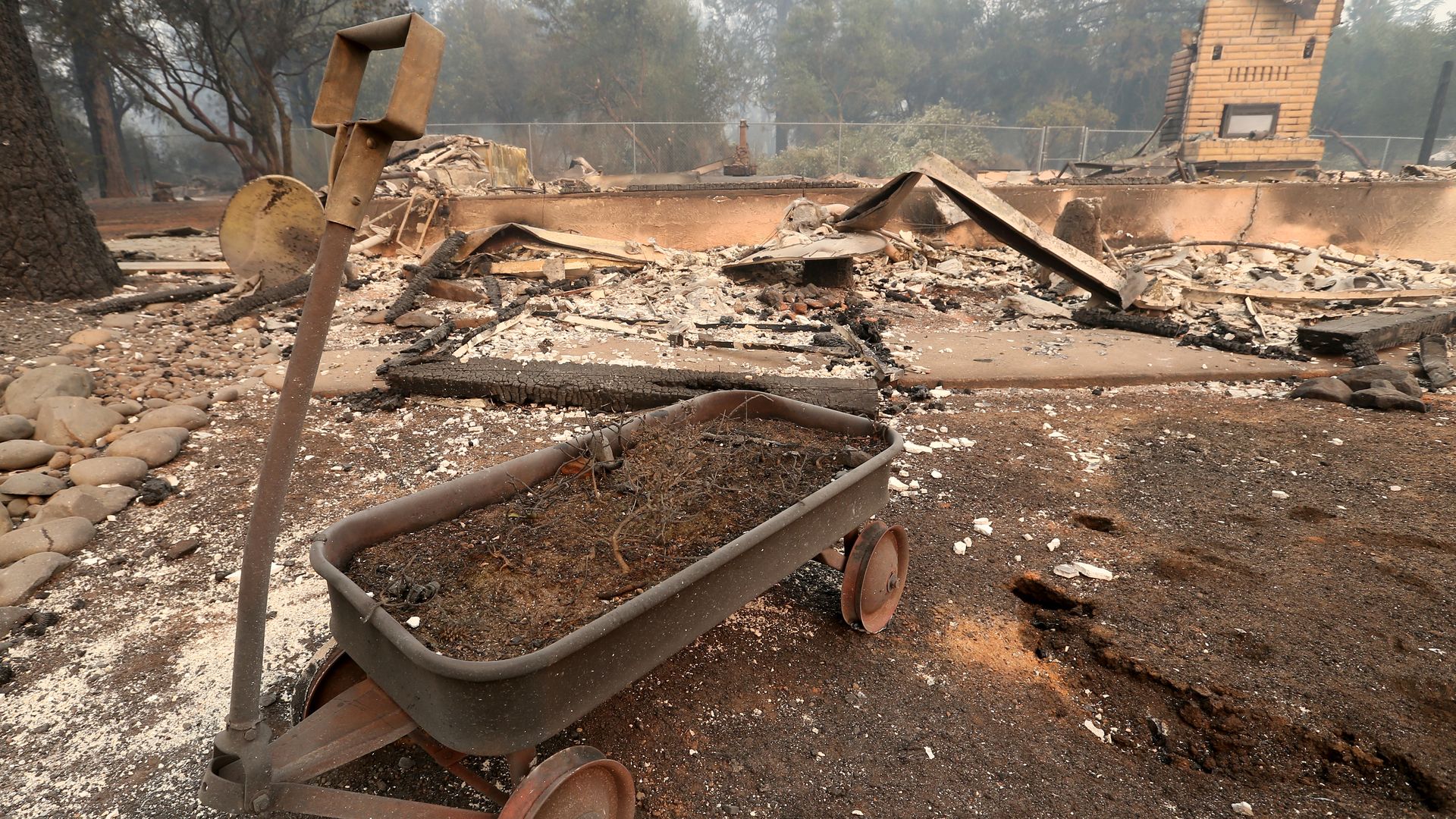 The deadly wildfire in Paradise, California last month was "utterly predictable," and forgotten lessons and ignored warnings made the deaths and destruction worse, a Los Angeles Times investigation concluded.
Why it matters: The fire killed 86 people, and climate change is likely to make future wildfires even more destructive — so the issue of how to keep people safe has taken on new urgency. Paradise "ignored repeated warnings of the risk its residents faced, crafted no plan to evacuate the area all at once, entrusted public alerts to a system prone to fire, and did not sound citywide orders to flee even as a hail of fire rained down," the Times reported.
Go deeper: Why it's so hard to issue a fire warning
Go deeper