The U.S., China and Russia are in a big fight over small robots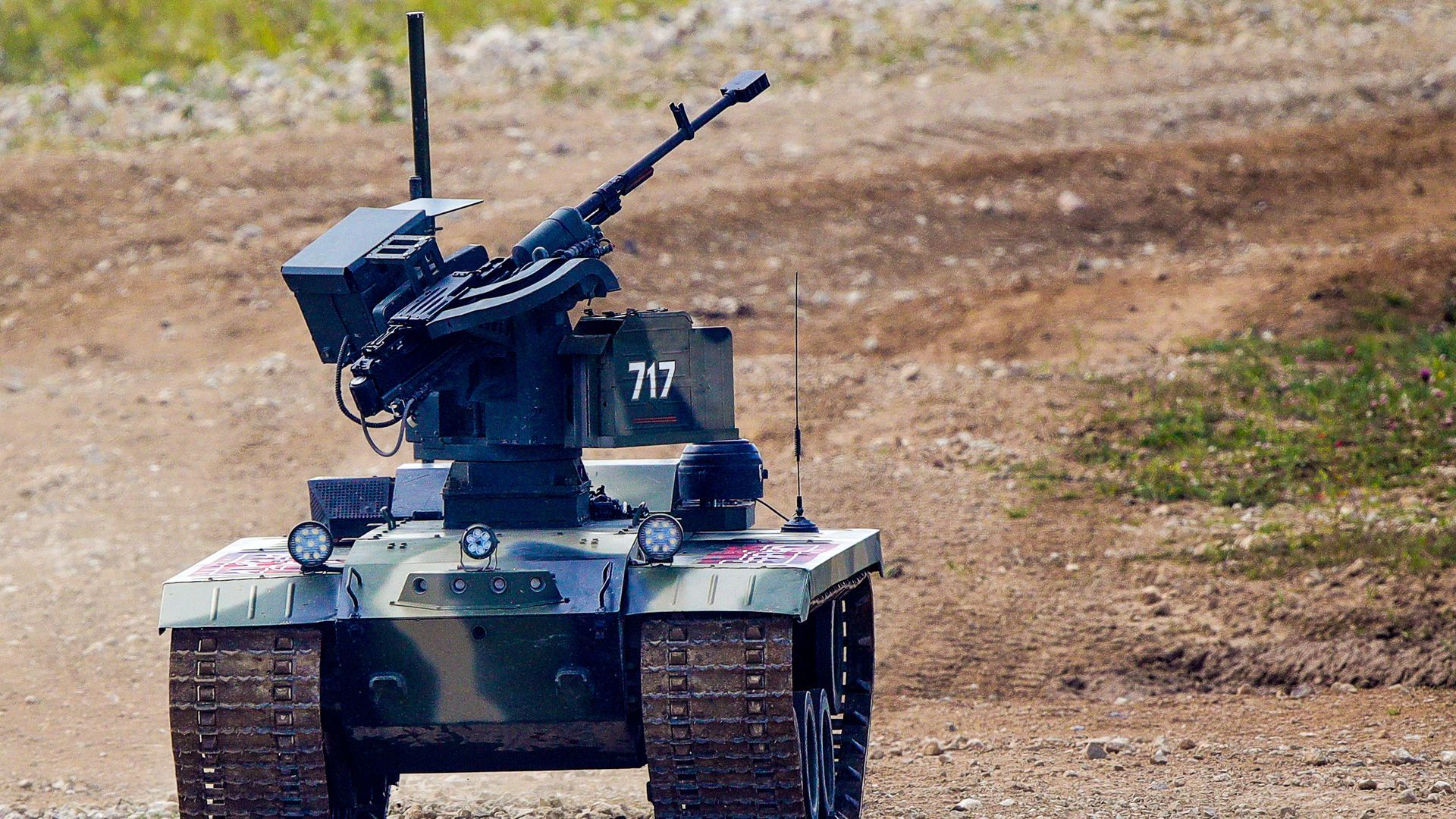 While the U.S. military builds out a robot support force and debates how much autonomy those robots should be given, China and Russia seem to be having no such reservations.
Driving the news: "At stake is a contract worth almost half a billion dollars for 3,000 backpack-sized robots that can defuse bombs and scout enemy positions," the AP's Matt O'Brien reports.
"The Army's immediate plans alone envision a new fleet of 5,000 ground robots of varying sizes and levels of autonomy. The Marines, Navy and Air Force are making similar investments."
"'My personal estimate is that robots will play a significant role in combat inside of a decade or a decade and a half,' the chief of the Army, Gen. Mark Milley, said in May."
Between the lines: "The big fight over small robots opens a window into the intersection of technology and national defense and shows how fear that China could surpass the U.S. drives even small tech startups to play geopolitics to outmaneuver rivals."
"It also raises questions about whether defense technology should be sourced solely to American companies to avoid the risk of tampering by foreign adversaries."
"Concerns that popular commercial drones made by Chinese company DJI could be vulnerable to spying led the Army to ban their use by soldiers in 2017."
"And in August, the Pentagon published a report that said China is conducting espionage to acquire foreign military technologies."
"At a December defense expo in Egypt, some U.S. firms spotted what they viewed as Chinese knock-offs of their robots."
What's next: "It will be a while... before any of these robots become fully autonomous."
But the "military could soon feel compelled to develop fully autonomous systems if rivals do the same. Or, as with drones, humans will still pull the trigger, but a far-away robot will lob the bombs."
Go deeper