Bolton will travel to Israel for talks on Trump's Syria pullout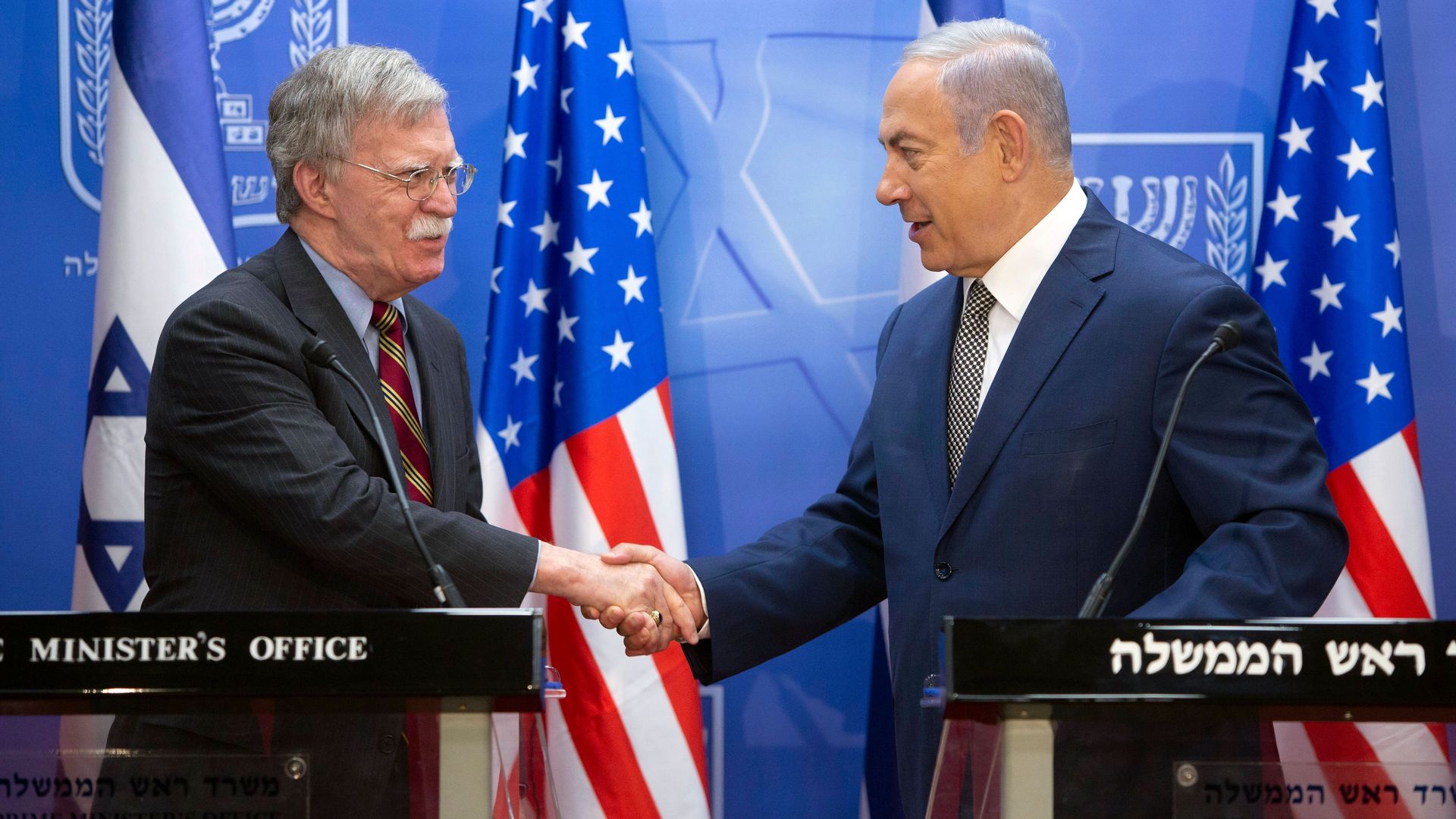 National Security Advisor John Bolton will arrive in Israel late next week for talks with Prime Minister Netanyahu on President Trump's decision to pull U.S. forces out of Syria, Israeli and U.S. officials said.
"We want to try to make lemonade out of those lemons."
— Senior Israeli official
Why it matters: Israel is very concerned the move will deepen Iranian influence and military retrenchment in Syria. Israeli officials tell me they want to discuss with Bolton the details and timetable of the U.S. withdrawal, and what can be done to use the move to create more pressure on Iran.
Netanyahu was one of the few allies Trump spoke to about his Syria move before announcing it. He is currently visiting Brazil, and will meet on Tuesday in Brasilia with U.S. Secretary of State Mike Pompeo.
The State Department issued today a special statement backing Israeli air strikes against Iranian targets in Syria, with the last one coming only a few day ago:
"Iranian support of and supply to terrorist groups in Syria and across the region that have the clear intent and capability to strike Israel are unacceptable. The United States fully supports Israel's right to defend itself against the Iranian regime's aggressive adventurism, and we will continue to ensure that Israel has the military capacity to do so decisively. The commitment of the Trump Administration and the American people to ensuring Israel's security is both enduring and unshakable."
— State Department
Go deeper...
Go deeper