The year in North Korea with Trump and "Little Rocket Man"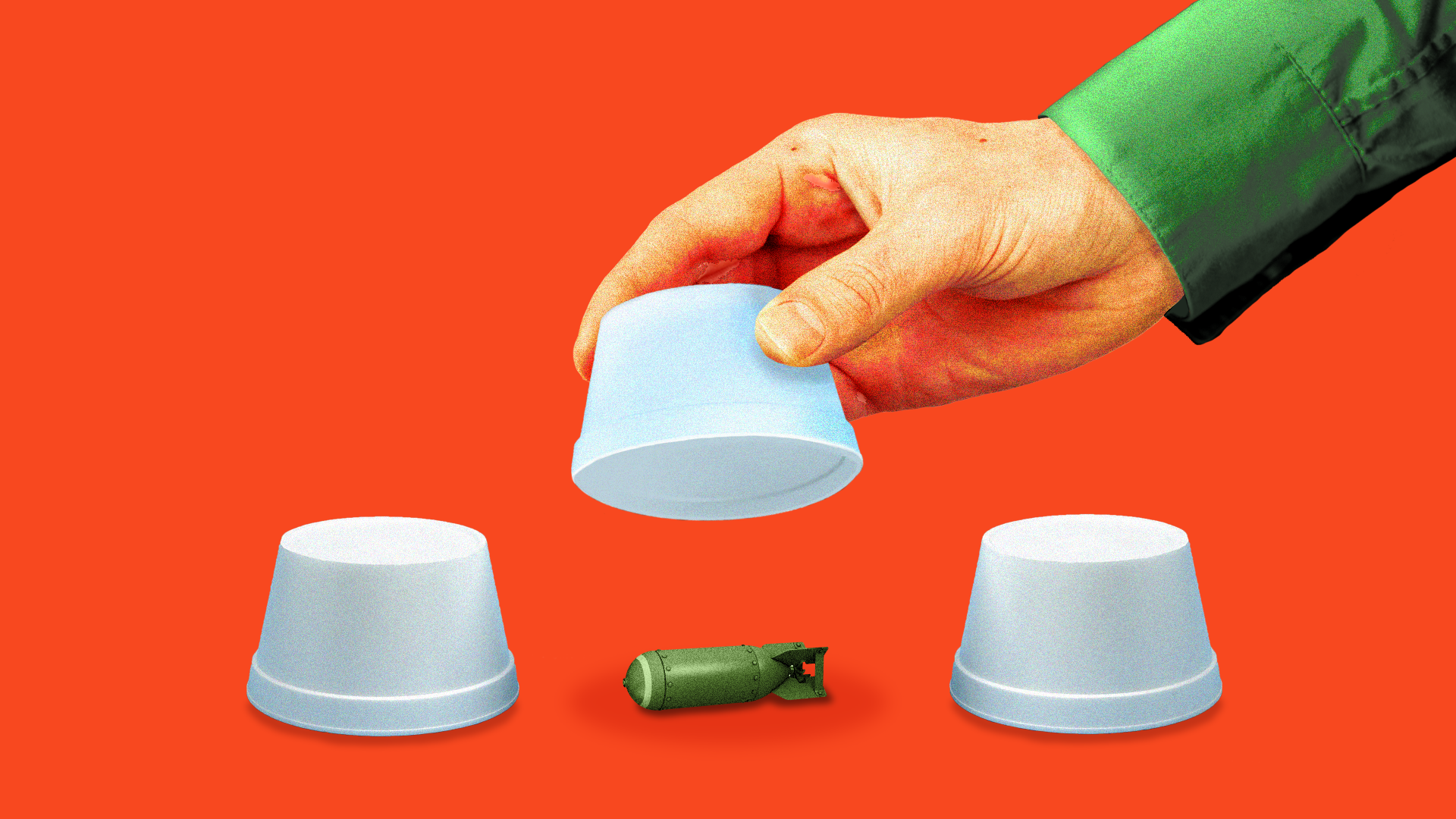 When President Trump and North Korean leader Kim Jong-un held their historic summit in Singapore this June, they signed a statement that they would "work toward a complete denuclearization of the Korean Peninsula."
The big picture: Negotiations have stalled. North Korea is not making a good faith effort to live up to its promises, and the regime has even drawn up its own preconditions for denuclearization that may prove impossible to meet.
Driving this year's news:
What's next: Pompeo said we "still are working through the execution of Chairman Kim's commitment to denuclearize" and added we are "undoubtedly…in a better place today" compared to a year ago.
Pompeo said he hopes Trump and Kim meet in early 2019 to negotiate.
North Korea has demanded the U.S. eliminate its own nuclear threats around the Korean peninsula before North Korea denuclearizes.
The bottom line: North Korea has approached denuclearization several times before, and negotiations have always faltered when North Korea sidesteps verification that it has, in fact, denuclearized. This time appears to be no different.
Go deeper:
Go deeper