Computerized trading is being tested by economic slowdown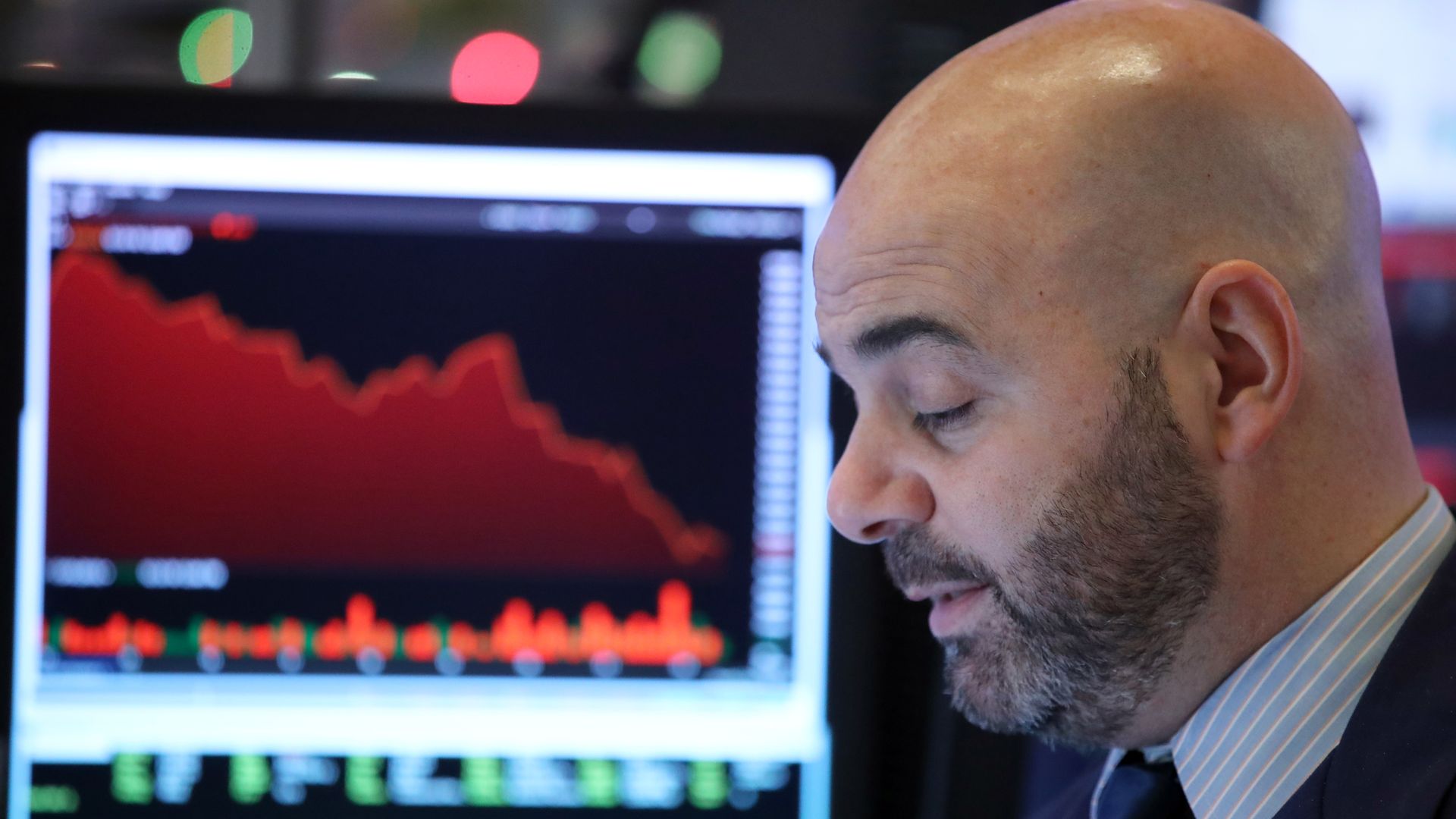 About 85% of all stock trading has become automatic through machines, models or algorithms, "creating an unprecedented trading herd that moves in unison and is blazingly fast," The Wall Street Journal reports.
Why it matters: Computerized trading grew up "during the long bull run, and hasn't until now been seriously tested by a prolonged downturn." Monday was the worst Christmas Eve for the Dow Jones Industrial Average in its history.
What they're saying: Computers are automatically buying and selling stock based on models. "Lately, they're dumping stocks," traders and investors told the WSJ.
"Electronic traders are wreaking havoc in the markets," Leon Cooperman, founder of hedge fund Omega Advisors, told the WSJ.
"The speed and magnitude of the move probably are being exacerbated by the machines and model-driven trading," Neal Berger, head of Eagle's View Asset Management, told WSJ. "Human beings tend not to react this fast and violently."
Go deeper: 2019 could be the worst year for the economy since '08
Go deeper