Trump: "I can't tell you when" shutdown will end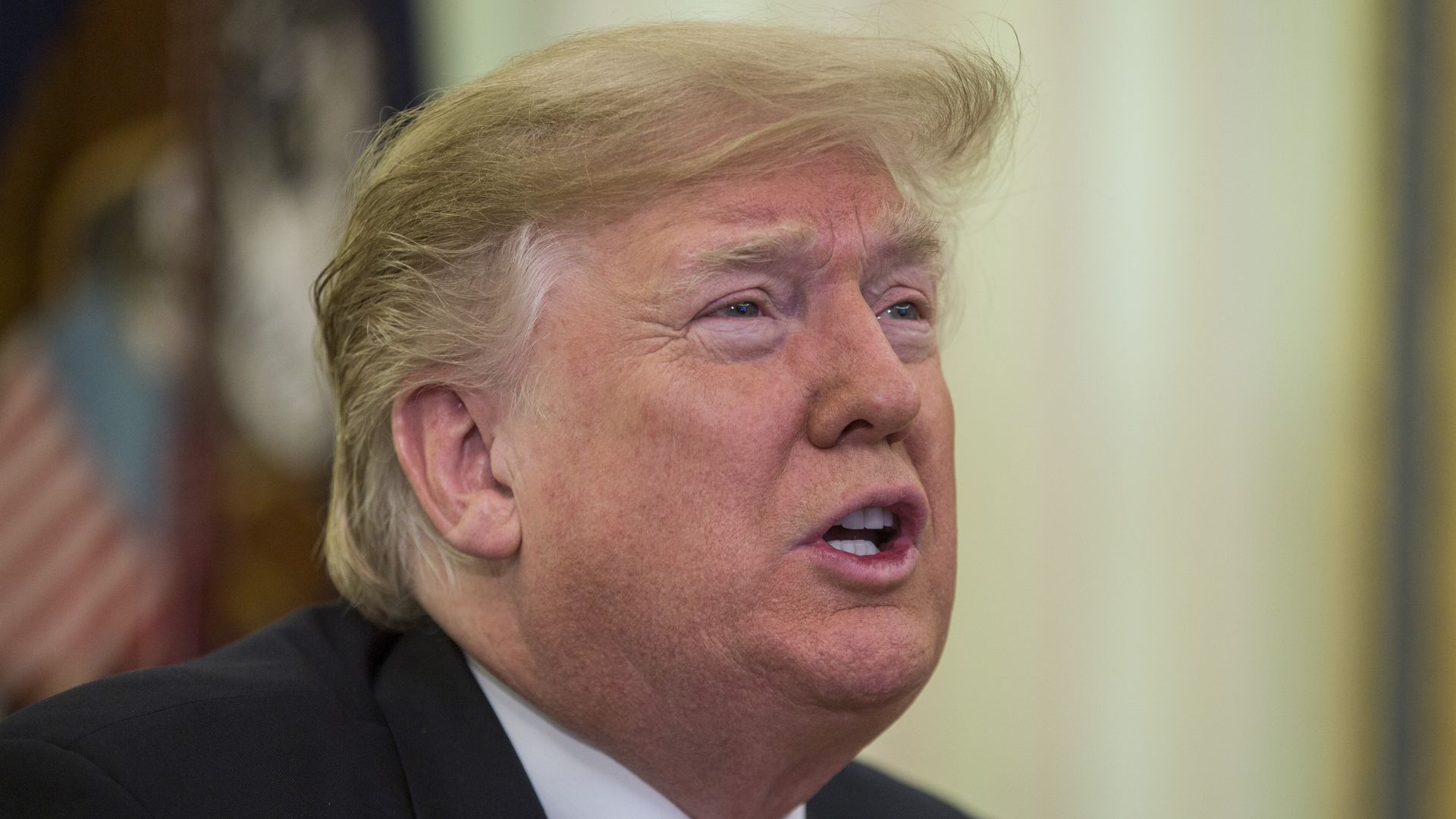 In a short question and answer session with reporters this morning, President Trump said "I can't tell you when the government is going to reopen," and that the partial government shutdown won't end until "we have a wall, a fence, whatever they'd like to call it."
Between the lines: His comments, per the White House pool report, didn't suggest any real progress in ending the standoff with Democratic leaders. But he may have signaled some flexibility on what would satisfy his promises on the border wall. And when asked whether the $5 billion he wants is nonnegotiable: "It's complicated … We want the wall money to be increased."
Here's what he said about the border wall: "It's my hope to have this done, completed — all 500 to 550 miles — to have it either renovated or brand new by election time."
Why it matters, per the Dallas Morning News: Trump "moved the goalpost on Tuesday by suggesting that he would be satisfied with funding to renovate existing barrier — not just add barrier to parts of the border that aren't already fenced."
And before today, "Trump had never publicly stated many miles of barrier he wants."
Other remarks, per the pool report:
His full comment on the funding: "It's complicated. We're getting $25 billion now. It's already approved. But that's for everything. That's for homeland security. That includes as we say the bells and whistles…We want the wall money to be increased."
On the Federal Reserve: "They are raising interest rates too fast, that's my opinion."
On whether he has confidence in Treasury Secretary Steve Mnuchin: "Yes I do. Very talented guy, very smart person."
Quote of the day:
Go deeper