Israel to hold early elections amid Netanyahu corruption cases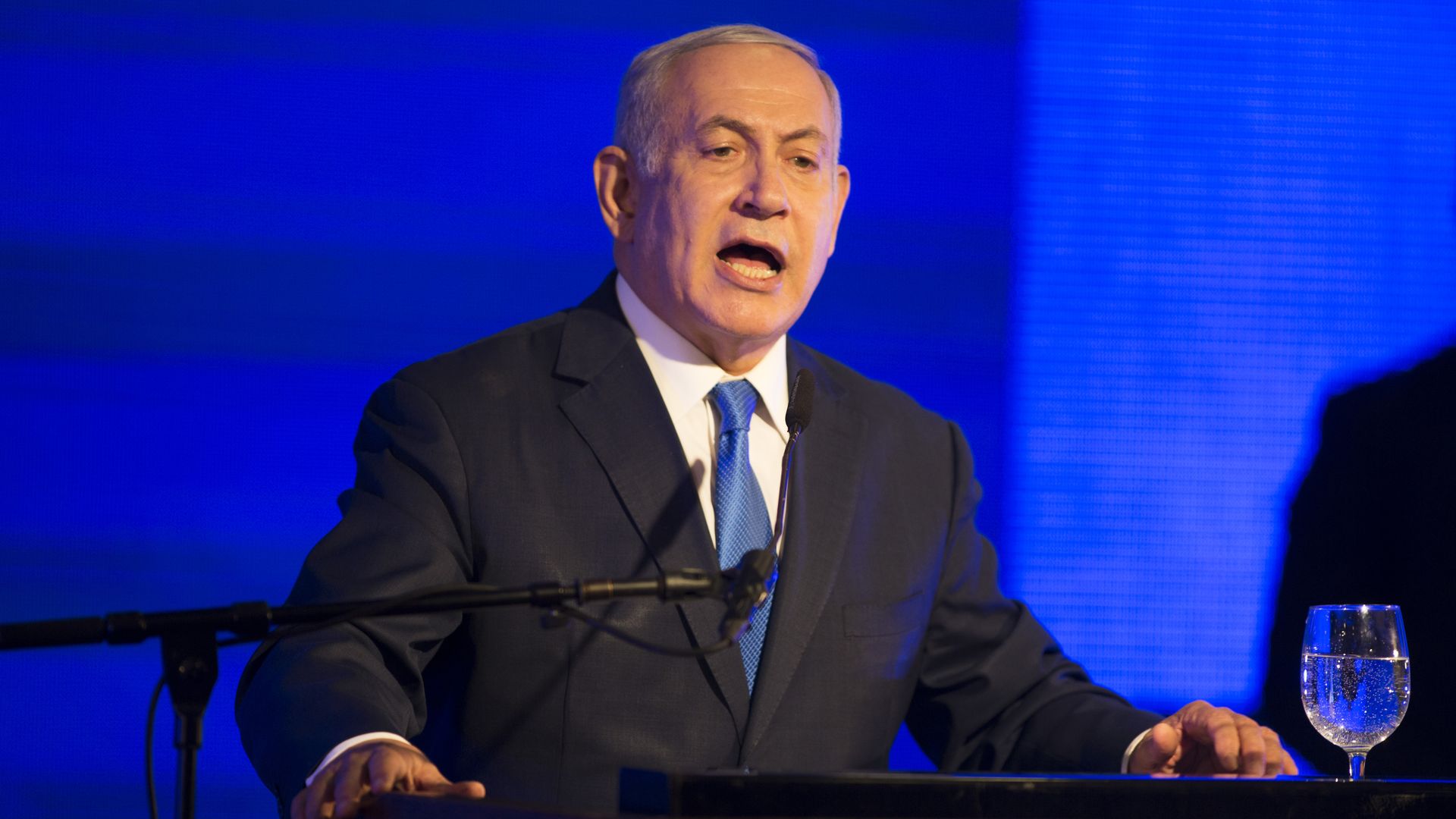 Israeli Prime Minister Benjamin Netanyahu and the heads of the other coalition parties decided this morning to dissolve the Knesset and hold early elections on April 9th, 2019. The elections were supposed to be in November 2019.
Why it matters: This high-stakes political drama is connected to the attorney general's upcoming decision whether to indict Netanyahu on three separate cases of bribery. Last week, the state prosecutor said a decision on the Netanyahu cases will be made in the next several months. The decision to go for early elections might influence his timetable.
Just a month ago, after the resignation of Defense Minister Avigdor Lieberman, Netanyahu fought hard to keep his coalition together, warning in a press conference that the Israeli security situation was very unstable and early elections would be dangerous. Today, Netanyahu tossed aside this talking point and announced early elections.
The bottom line: The early elections in Israel are very meaningful for the White House and its involvement in the Israeli-Palestinian process, with Netanyahu being one of President Trump's staunchest allies in the international community. A senior White House official told me, "The upcoming election in Israel on April 9 is one of many factors we are considering in evaluating the timing of the release of the peace plan."
Go deeper