How Reid Hoffman sees the future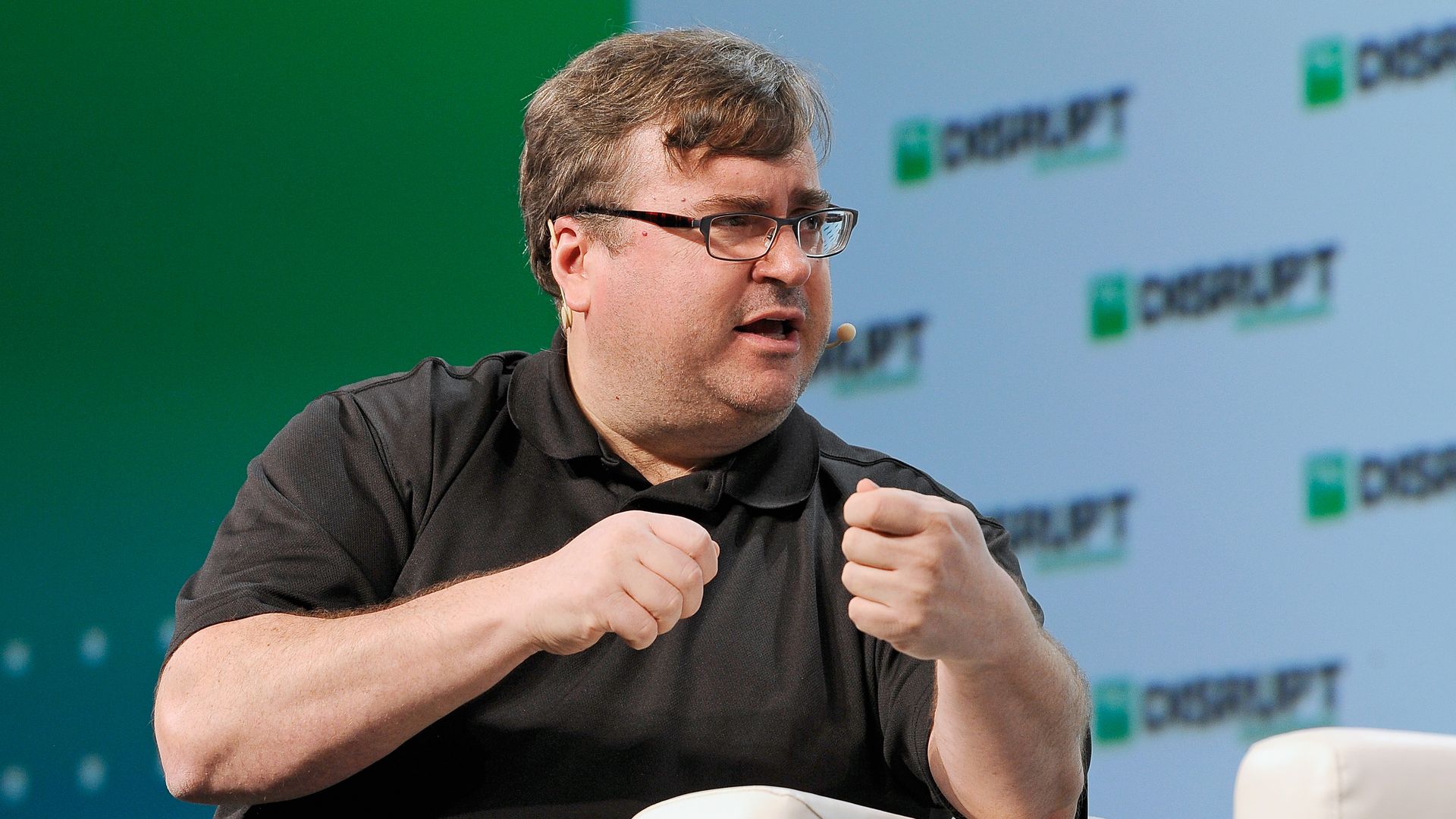 Reid Hoffman — co-founder of LinkedIn, Greylock partner and co-author of the new "Blitzscaling: The Lightning-Fast Path to Building Massively Valuable Companies" — joins a venture-capital roundtable for Barron's.
What's next: "People think cloud computing is already big, so they move on. But combining multiple sources of data with VR and AI techniques has stunning implications. Would you rather have your average radiologist or a trained AI program read your films? This transformation is just beginning."
"Moore's Law is coming to space. We are going to see a revolution in space. We could see manufacturing in space, and maybe on Mars. At the moment, this sounds like science fiction. It's not usually talked about much, unlike AI and biotech. I have invested in a satellite propulsion company, Apollo Fusion."
Between the lines: Hoffman weighed in on IPOs...
"You can usually tell when a company is really getting ready to go public because they hire a public-company chief financial officer 12 to 24 months beforehand."
"In addition to getting liquidity, companies frequently use IPOs ... to have a debutante moment. When you come public, there is a whole bunch of press oriented toward you. But if you have a suck-all-the-oxygen-out-of-the-room political fight [in 2020], that could pose challenges for the debutante feature of going public."
Go deeper:
Go deeper