Why the spotlight on generic drug prices is getting brighter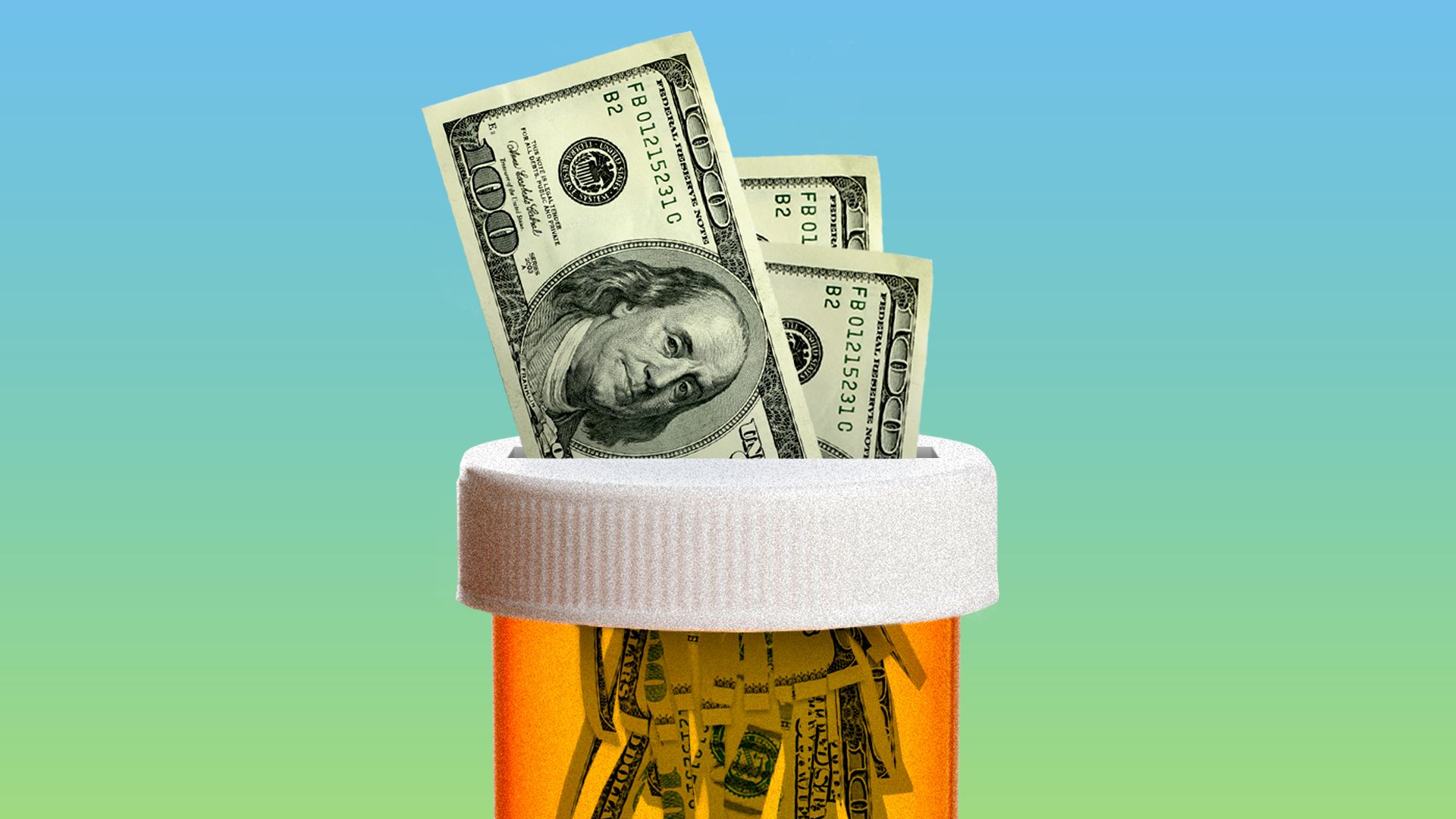 Generic drugs are America's solution to high branded drug prices, but recent events have raised the question of whether the generics market is working the way it's supposed to.
Between the lines: Sometimes competition does fail, and generic drug prices become too high, experts say. But at the same time, some generic drugmakers struggle to turn a profit in the market because prices are so low, complicating the narrative.
The big picture: When the generic market works as intended, it drives drug prices down — potentially so low that manufacturers leave the market. But if there isn't enough competition, which happens for various reasons, prices can be high.
Driving the news: What began as an antitrust lawsuit over two drugs has expanded into an investigation into alleged price-fixing involving at least 16 companies and 300 drugs, the Washington Post reported earlier this month.
The other side: "For the most part, there's so much competition that the sustainability of the industry is at risk. In some circumstances, there may be cases where there's only one or maybe two competitors," said Jeff Francer of the Association for Accessible Medicines, the generic industry trade group.
Enhancing generic competition is the cornerstone of the GOP plan to reduce drug prices.
The bottom line: High generic drug prices almost always stem from a lack of competition, but what drives this lack of competition can vary.
Go deeper