Pre-Christmas Trump: Rebuked, rampaging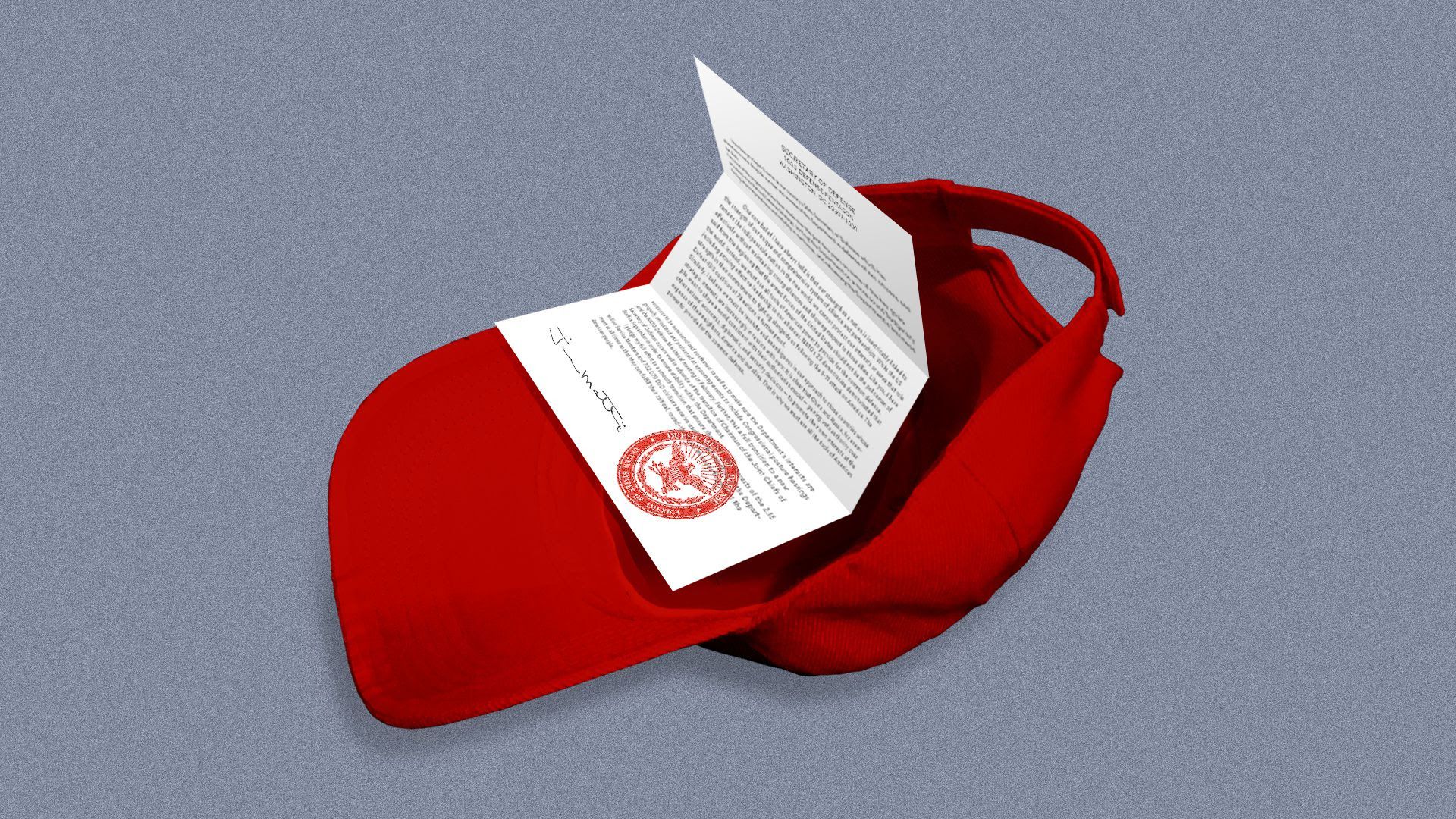 The last member of an informal alliance of top Trump officials with enough swat or stature to stand up to President Trump — the Committee to Save America, as we called these officials 16 months ago — resigned in epic fashion.
The bottom line: Unlike most others, who pretended to leave on fine terms, Defense Secretary Jim Mattis bailed with a sharp, specific, stinging rebuke of Trump and his America-first worldview. 
It was a historic letter and a historic moment capping a historic day, one you could easily see filling a full chapter of future books on the Trump presidency. The wheels felt like they were coming off the White House before Mattis quit. 
The backdrop ... Spooked by Trump's actions and statements, Wall Street is on track for its worst year in a decade — since the financial crisis of 2008.
Scoop: As a sign of the mood inside, officials at both ends of Pennsylvania Avenue tell us that Trump is complaining about his incoming chief of staff, Mick Mulvaney, in conversations inside the West Wing and with Capitol Hill.
An outside adviser to Trump told me as the president's "landmark day of chaos" unspooled: "He is straddling the political precipice."
Reality check: Trump was never going to adopt the establishment consensus that a strong U.S. military presence would be required for the foreseeable future in Afghanistan and Syria. Trump has never felt that.
Be smart: Thursday was one of the most remarkable days, tucked inside one of the most remarkable weeks, capping one of the most remarkable months in modern presidential history. 
Go deeper